Study Tours
Cultural exchange tours provide students with a chance to extend their learning beyond the classroom. Taking part in study tours of different themes, such as music, sports, social science and community service, students explore new territories for acquiring insights and experience. These exchange tours also enhance students' sense of national identity, cross-cultural empathy and experience of global citizenship.
CCSC Study Tours
Virtual Tour to Korea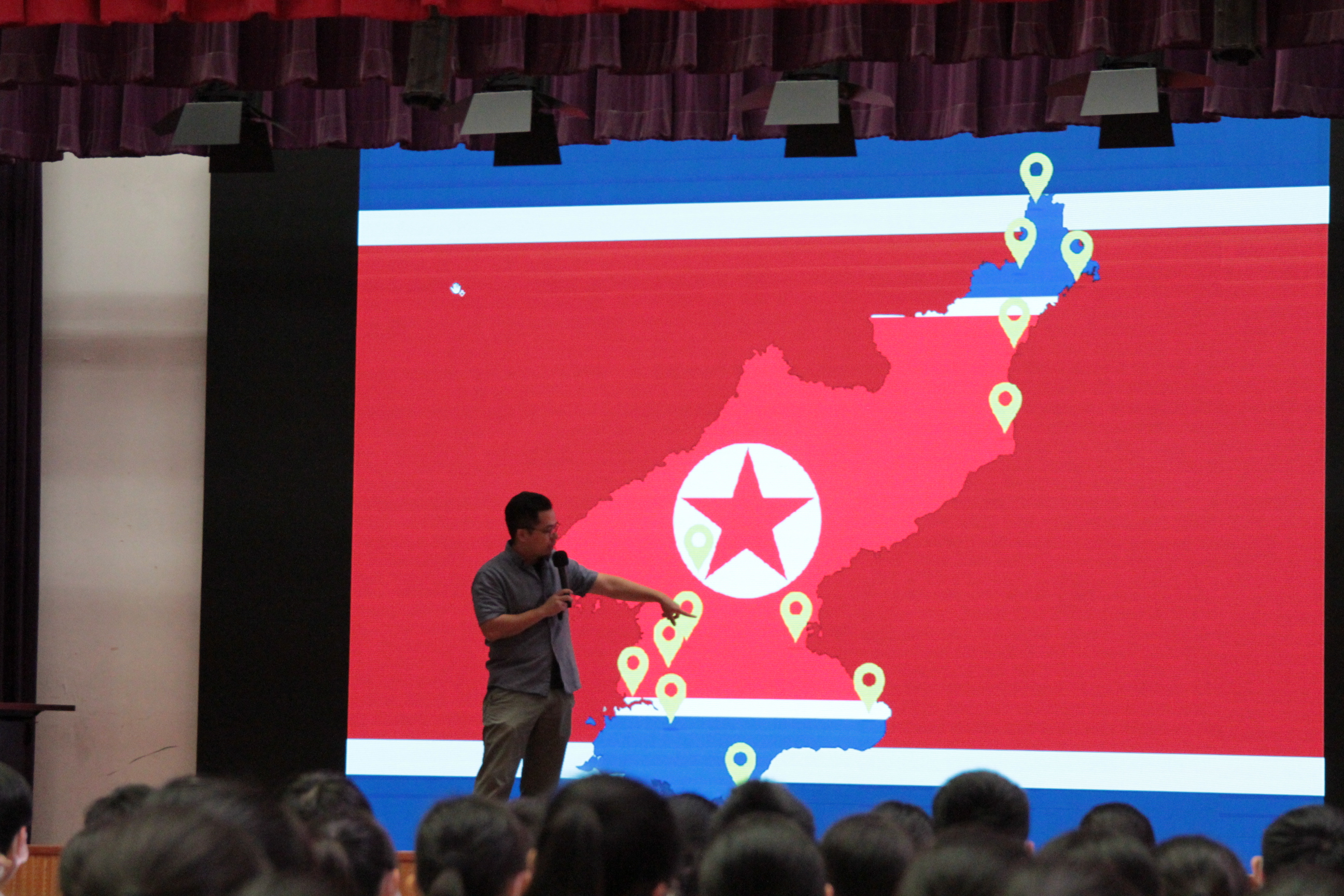 CCSC Study Tours
CCSC Geography Dubai Field Trip 2019
Date: 30 June to 5 July 2019
A group of 45 teachers and students visited the world-class tourist paradise, the city of Dubai in the summer in 2019. Students enjoyed the tranquility of the desert landscape, admiring various sorts of stunning physical landforms. Activities included a hiking trip, a desert motor trip and one-night stay in an oasis. Students also experienced the hustle and bustle in the desert city, learning the Bedouin culture in a local exchange centre and tasting a wide range of Arabian delicacies.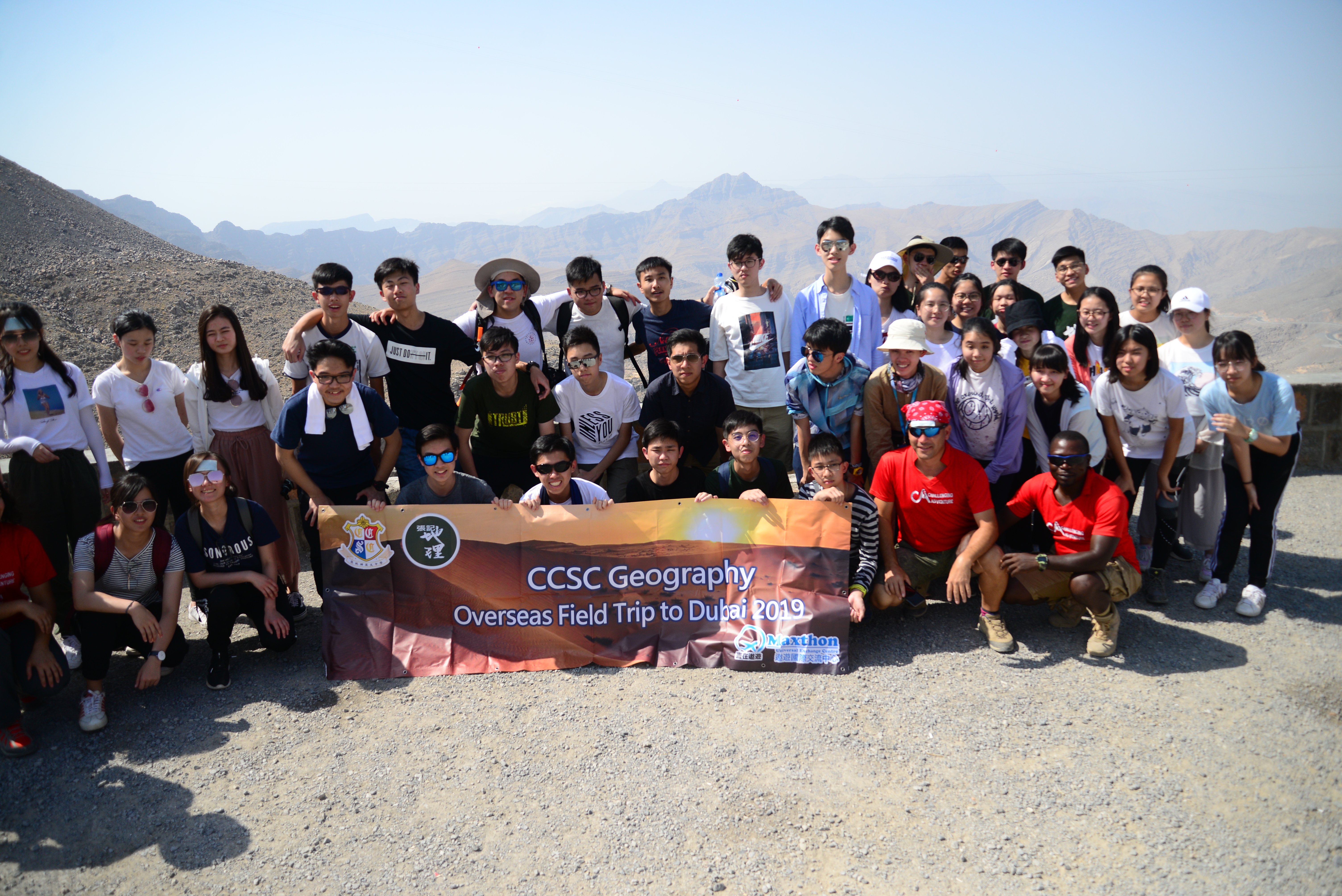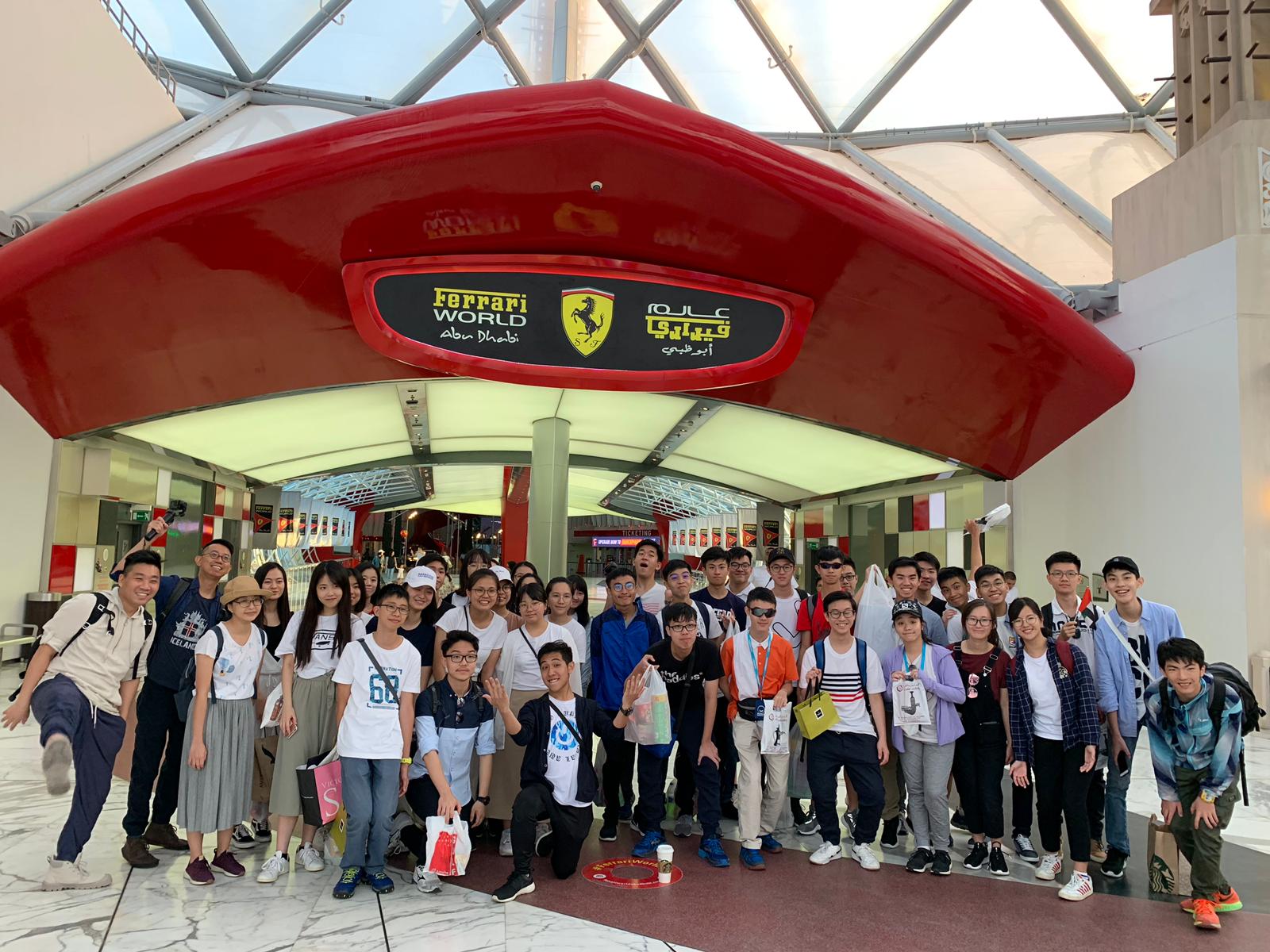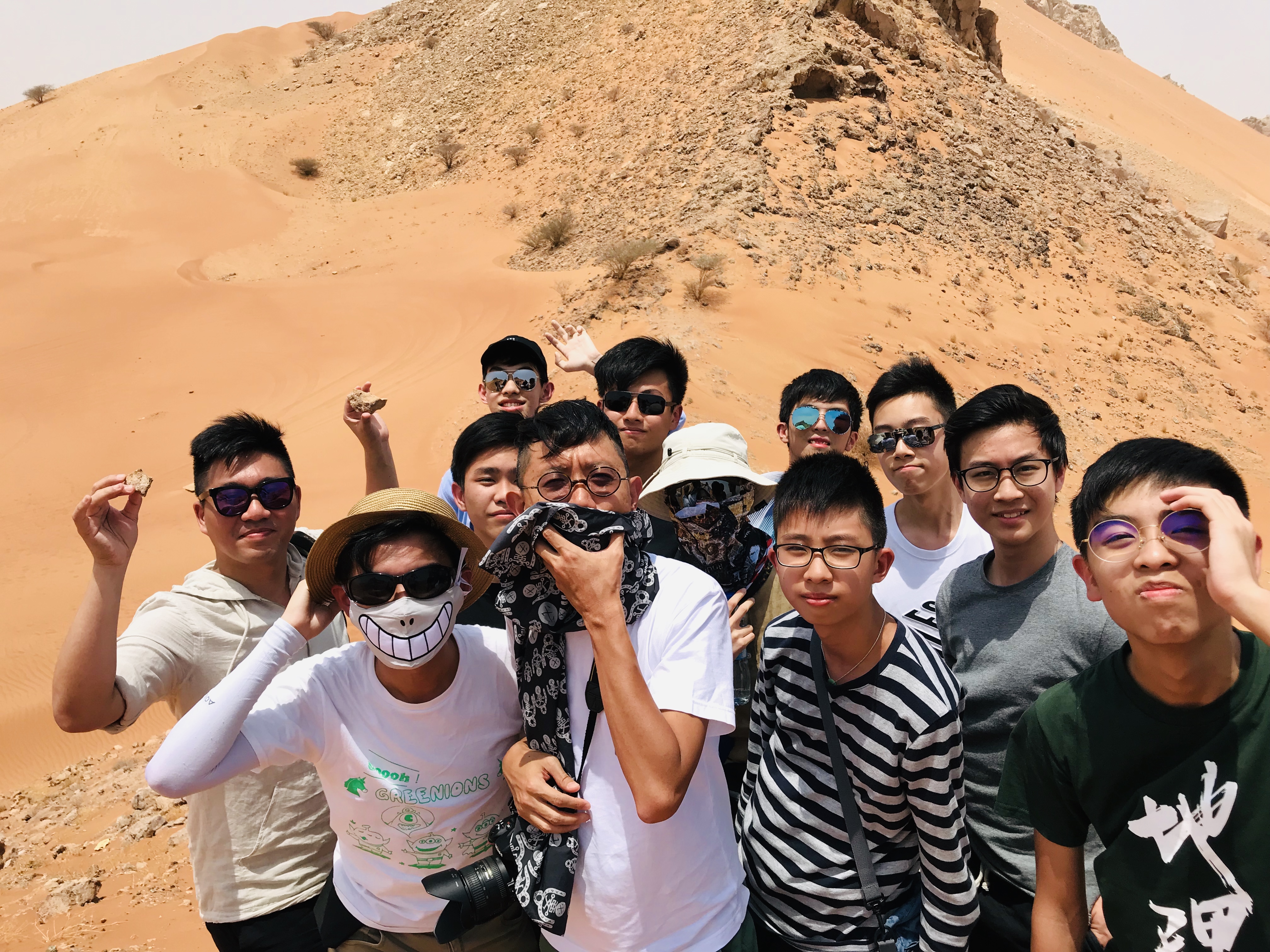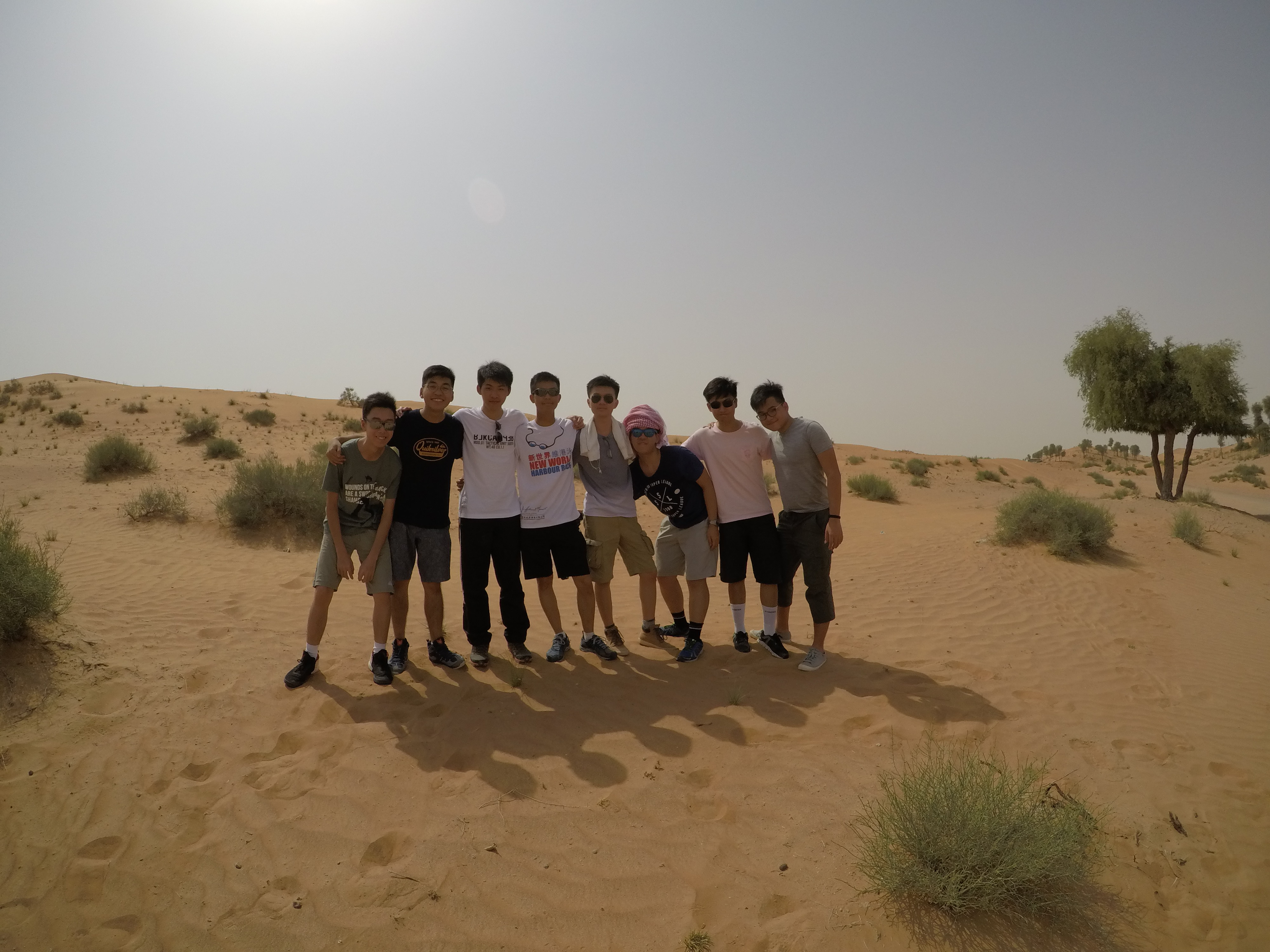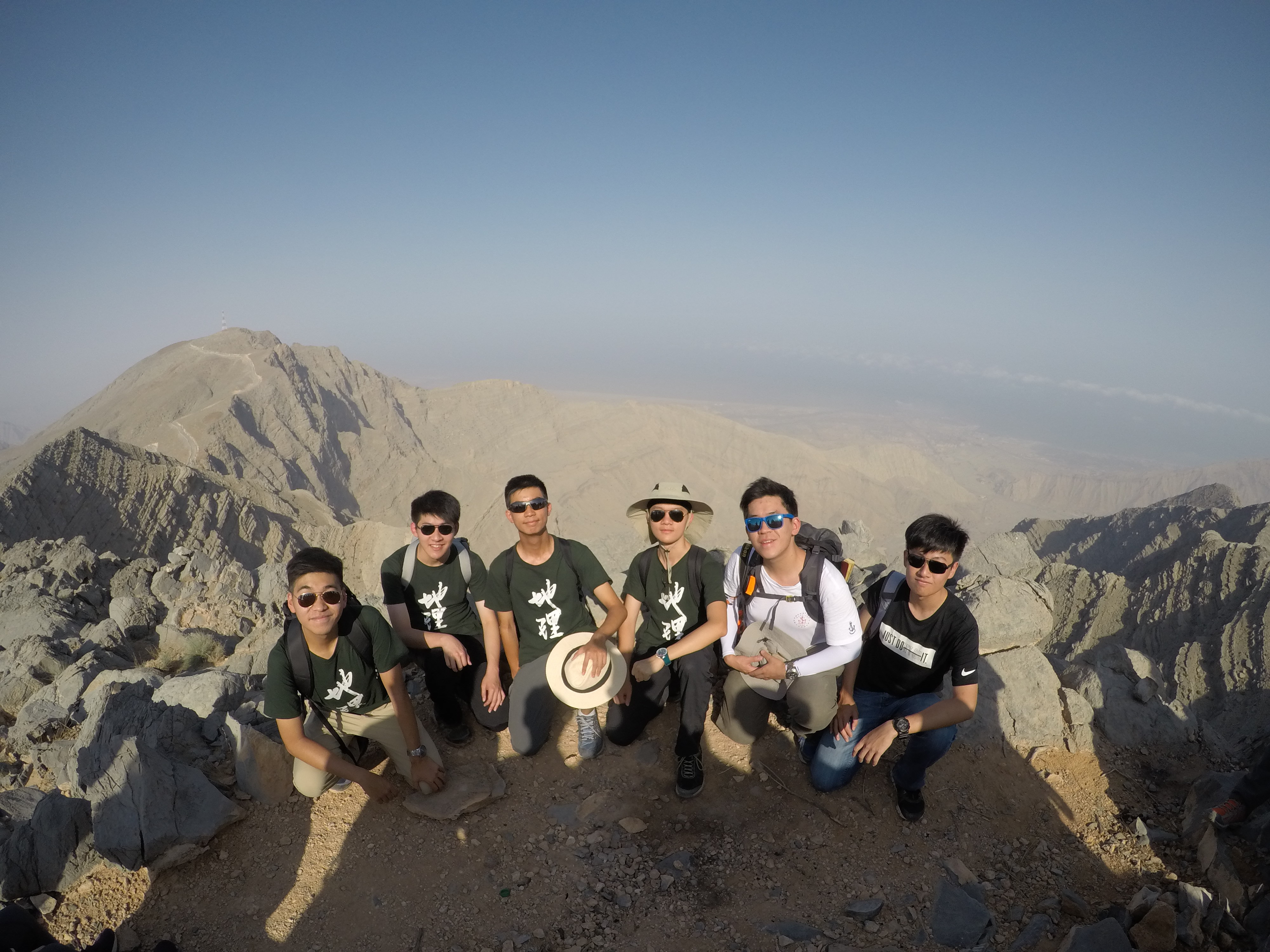 ______________________________________________________________________________________________
Date: 28 July to 12 August 2019
12 S4 students participated in Camp Pulse from 28 July to 12 August 2019. With teenagers from all around the world as peer mentors, the students attended lessons and participated in activities aimed at promoting moral concepts such as social justice, racism and equality utilizing the History of World War II in Asia as examples. They then put what they had learnt to use by participating in volunteer work and visiting elderly homes. The students have learnt a lot and had a lot of opportunities to reflect on their own practices and concepts throughout the camp.
Here are the reflections written by three of the participants this year:
5B Wong Lok Yan, Annie:
Our trip to Canada could only be described as fruitful and awe-inspiring. We were all stunned by how welcoming the Canadians are. They set a perfect example for us that openness toward differences among individuals will enrich our culture. What surprised me most was that people with entirely different cultural backgrounds such as the indigenous people, Europeans, and Hispanics can live so harmoniously together. Apart from the cultural experience, we had so much fun with our peer counsellors and the supervisors. They provided us with activities that allowed us to learn more about the social issues around the world during World War II. Had it not been the many lessons that we attended, we would never have known that such unimaginable atrocities happened back then and continue even up to this day. In retrospect, the camp gave us so many opportunities to explore and unforgettable memories. For that alone, we will forever be grateful.
5A Lam King Man Elaine:
Thank you to the school for giving me the chance to attend Camp P.U.L.S.E. and a lot thanks to the A.L.P.H.A. education as well.
I learnt a lot about the Second World War as well as different concepts like identity and equality in the lessons taught by the supervisors. Apart from lessons about social justice, we had a few French lessons and they were quite difficult but interesting.
Besides, we had a wide range of activities such as canoeing and going on the rides in the Wonderland, which is the theme park there.
The food there was quite nice as well. It's fantastic that potatoes appeared differently in every meal in the first week. In the second week, we tried food from different countries in Toronto and I do think that Toronto is a magnified version of Hong Kong as an international city with a mix of different cultures.
I enjoyed this camp a lot and I love the time that I spent with my friends, supervisors, interns, peer counsellors and teachers together. I will never forget joining this camp.
5A Yung Chi Yuet, Cheyenne:
During the times in Canada, my favourite activity was doing voluntary work at the Scott Mission. Not only did l learn how to communicate with different people, but I also discovered a lot about the attitude they had towards the needy. The workers there were very friendly and nice that they even remembered the names of those needy people. That was really amazing. I thank Camp P.U.L.S.E. very much for providing me with such a wonderful opportunity which has truly widened my scope of view.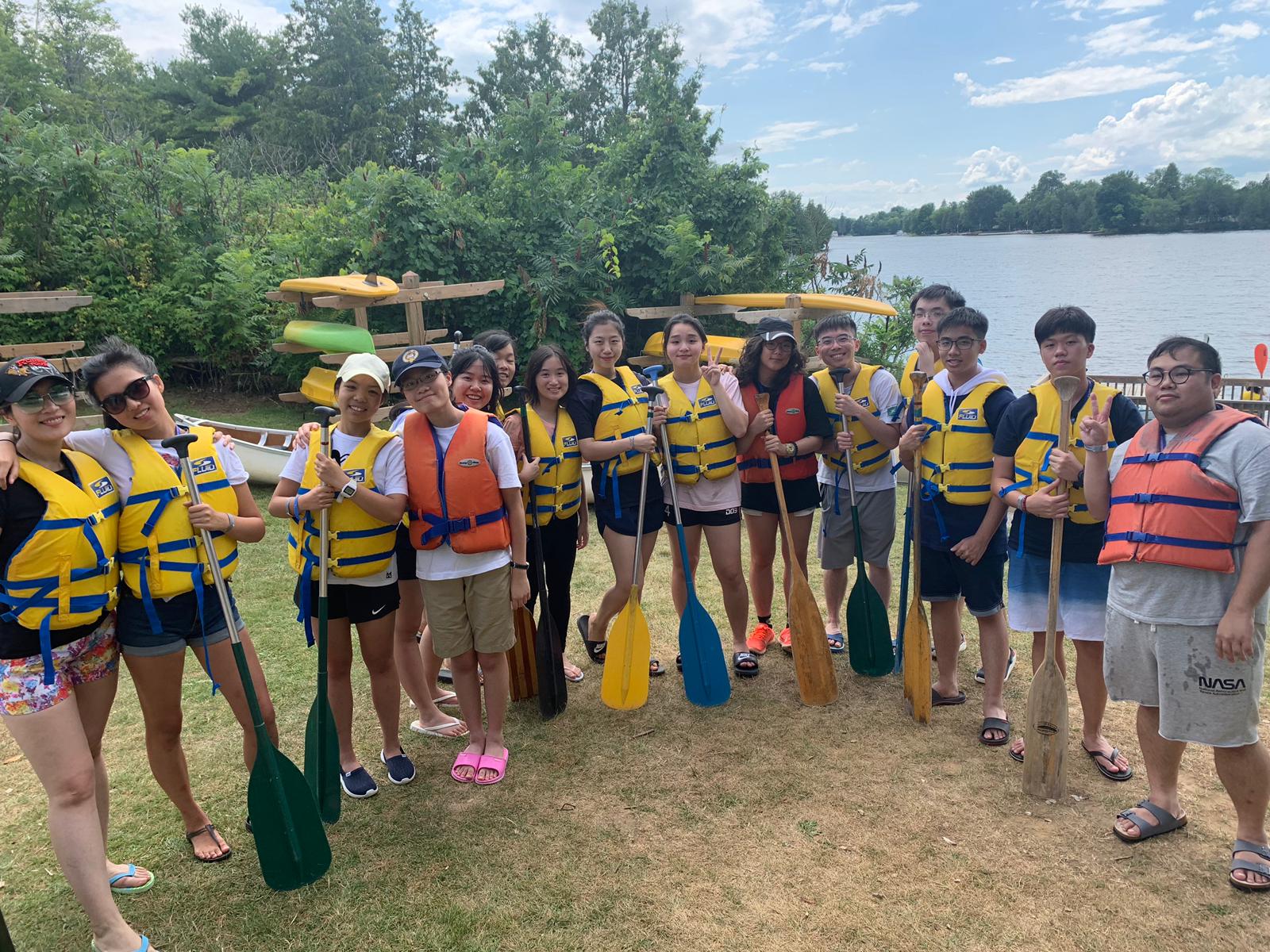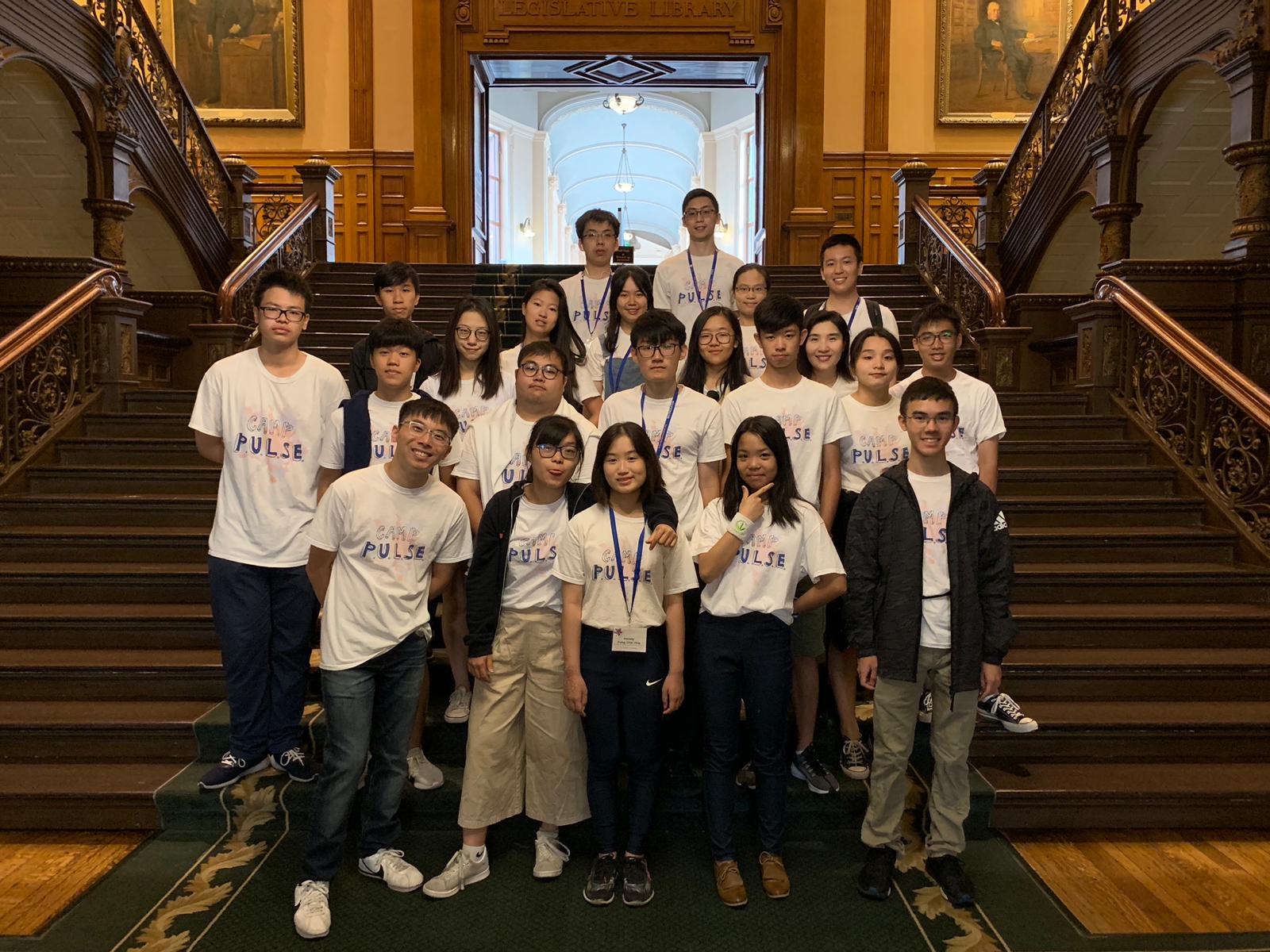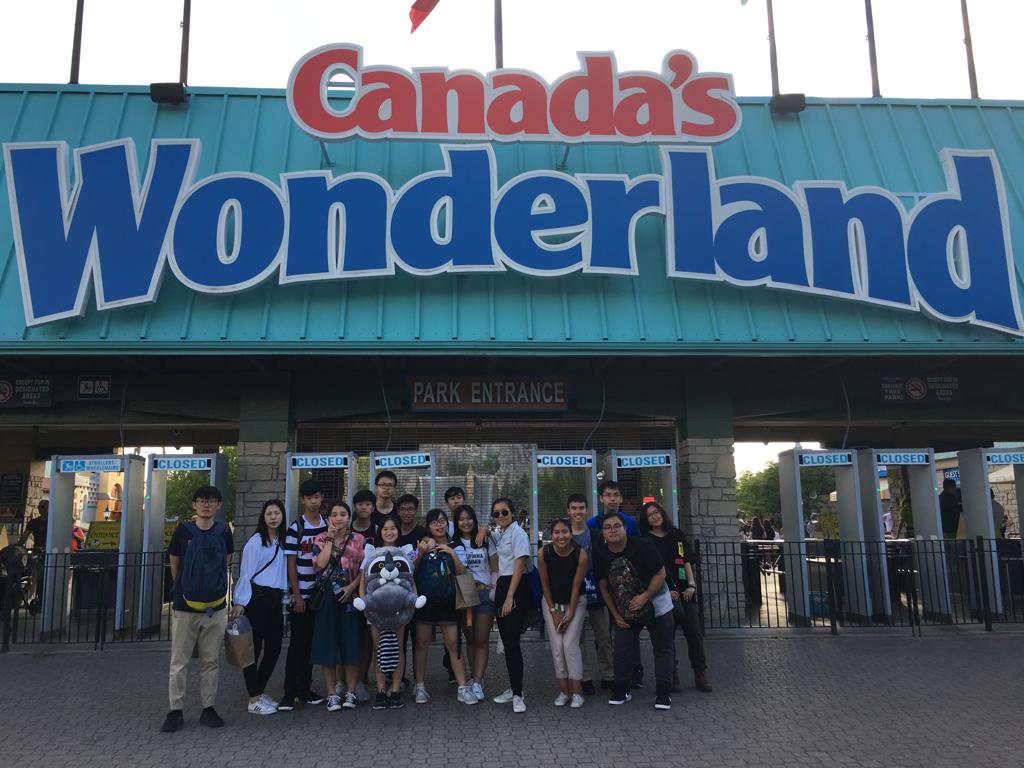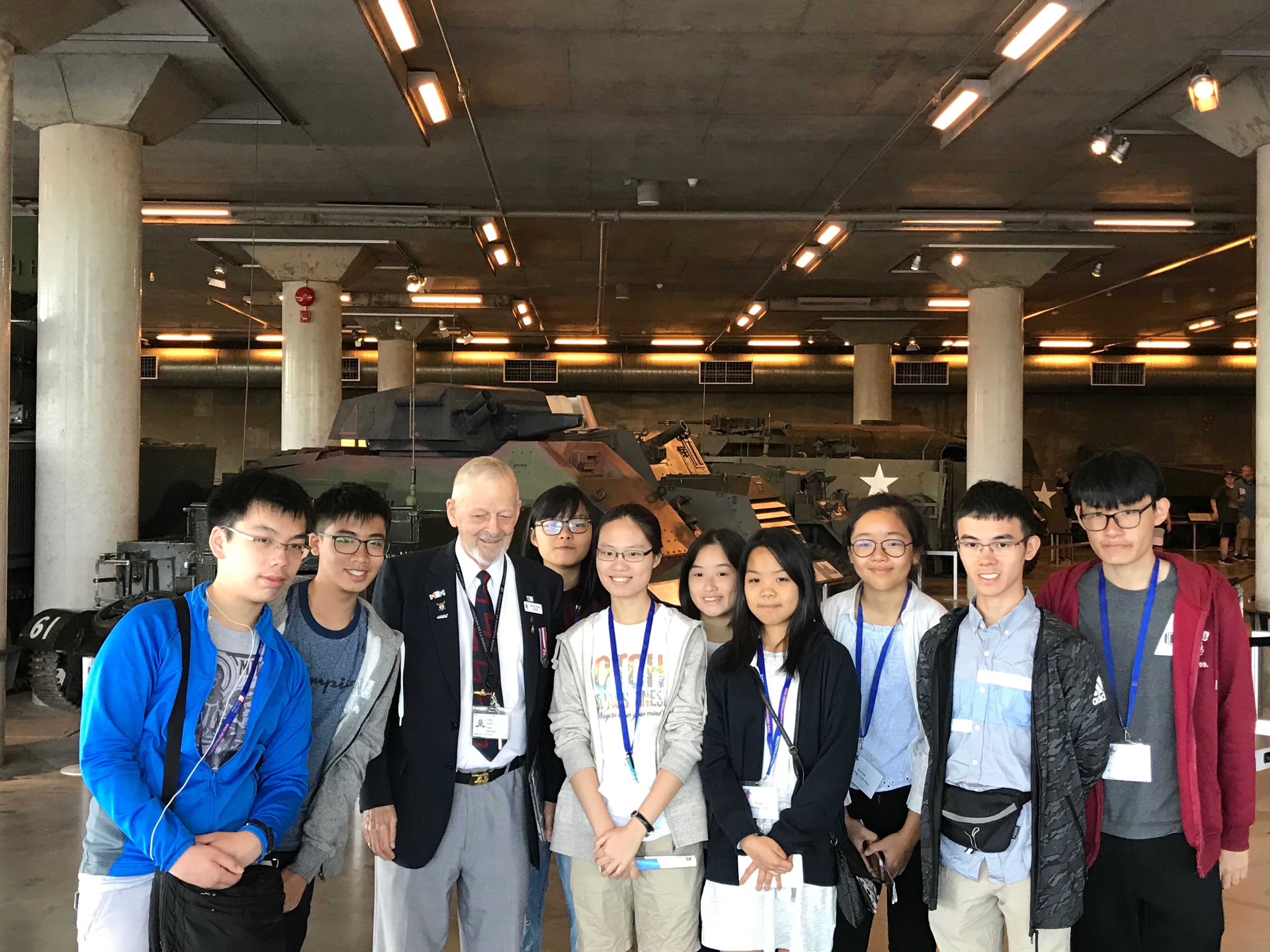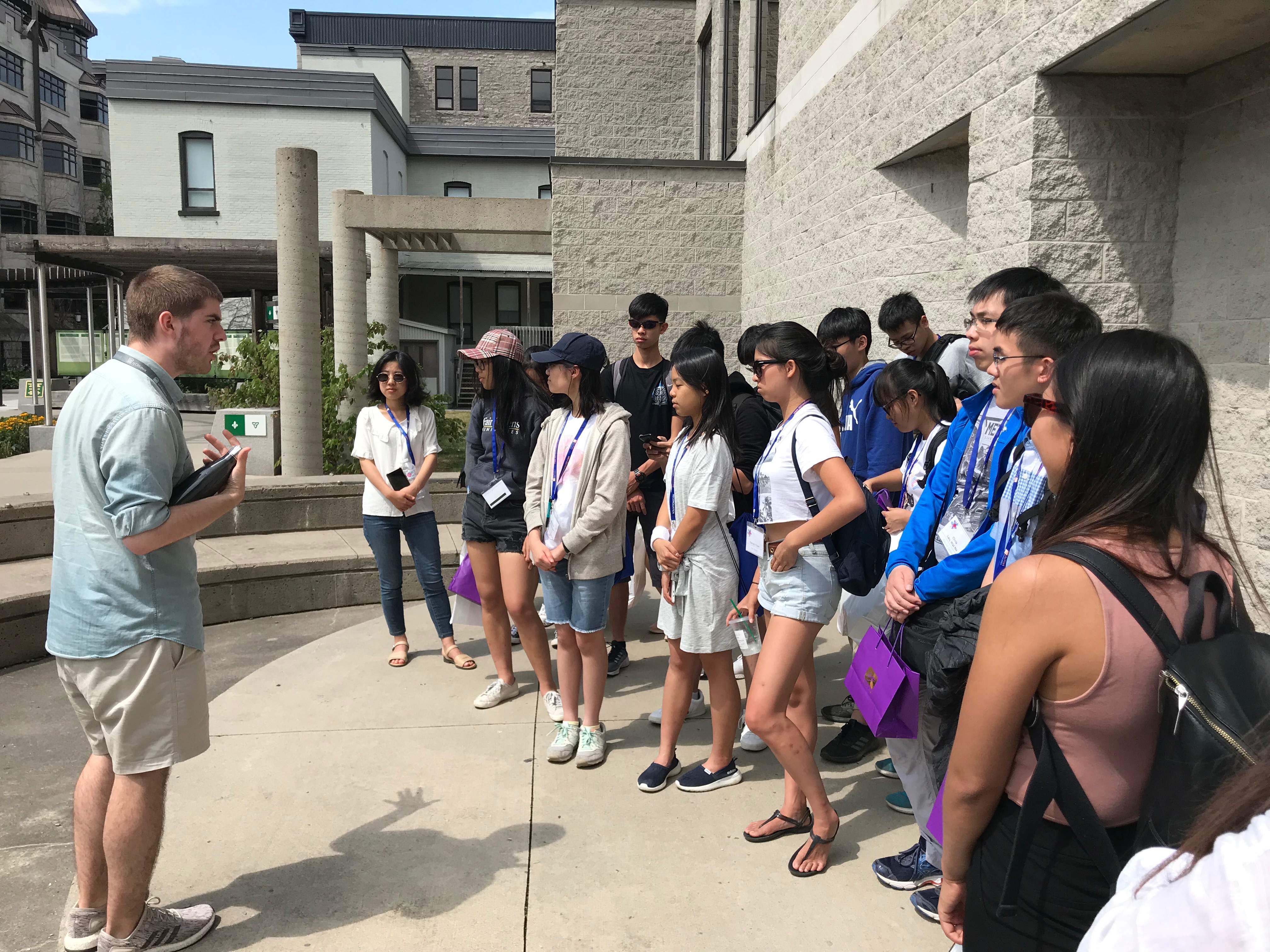 ____________________________________________________________________________________________
Exchange Tour to the Netherlands 2019
Date: 2/7/2019- 10/7/2019
In the period 2-10 July 2019, 48 S4-5 students took part in a cultural exchange tour to the Netherlands. There were five themes of the itinerary: human rights (visit to a red light district and cannabis shops), social welfare (visit to a Humanitas retirement home), criminal rehabilitation (visit to a prison and interaction with ex-prisoners), the flowers and cheese wholesaling businesses as well as a city tracing programme in which they should communicate with local people in order to learn more about the country.
In general students gained memorable experiences during the trip and they were active in asking questions which were often meaningful and thought-provoking. All in all, the exchange tour was hugely rewarding from the perspective of knowledge enrichment and personal growth.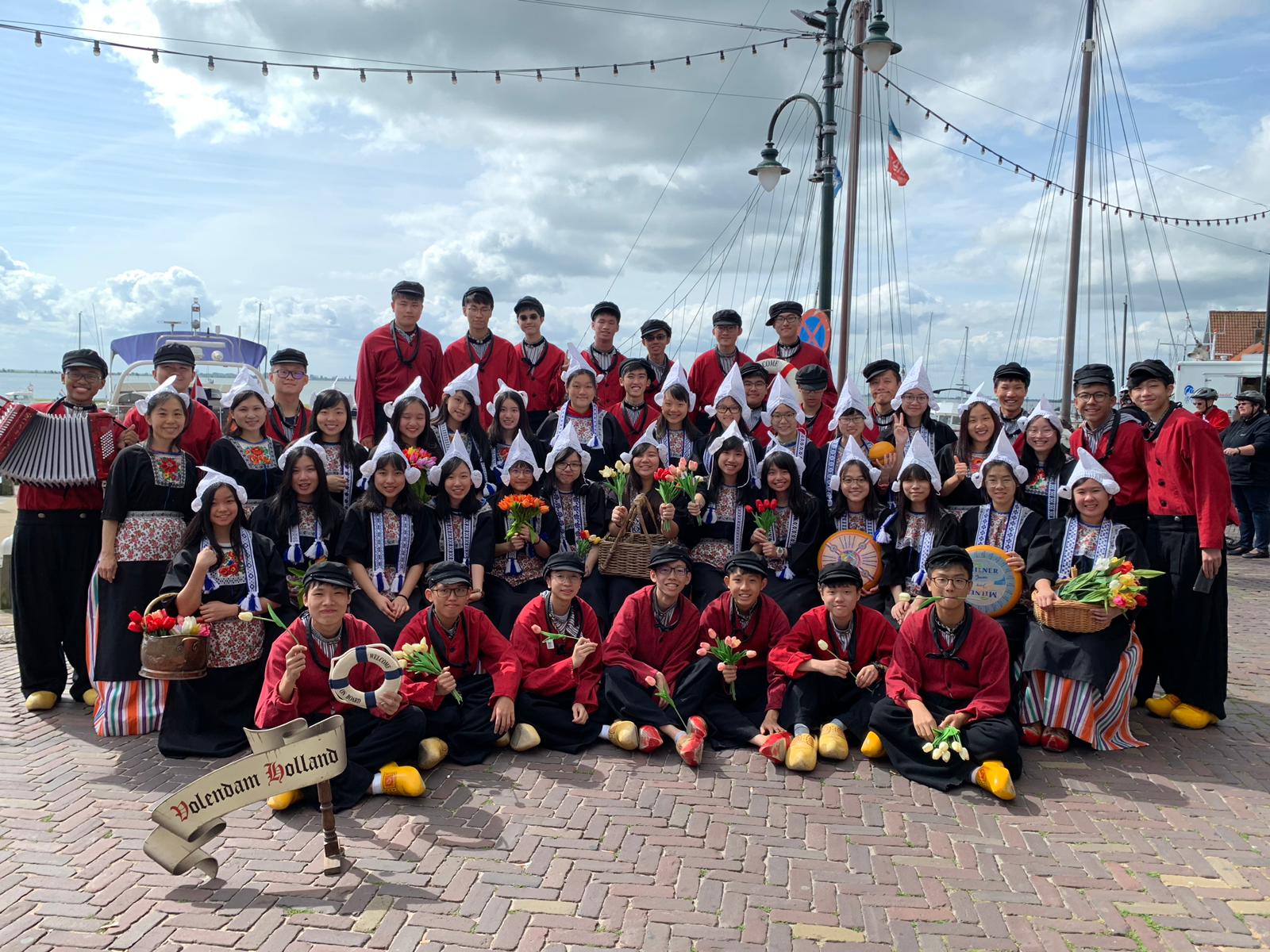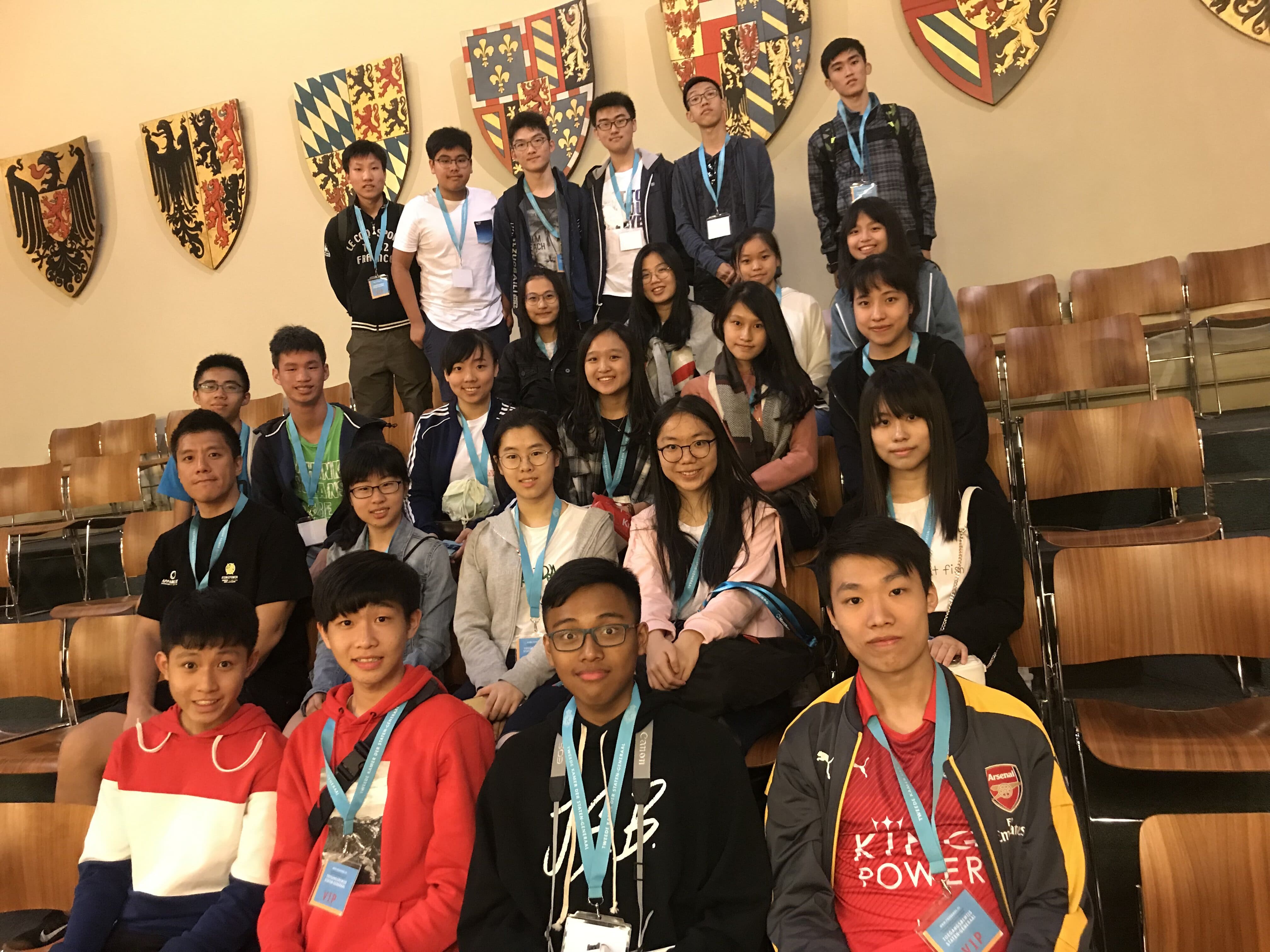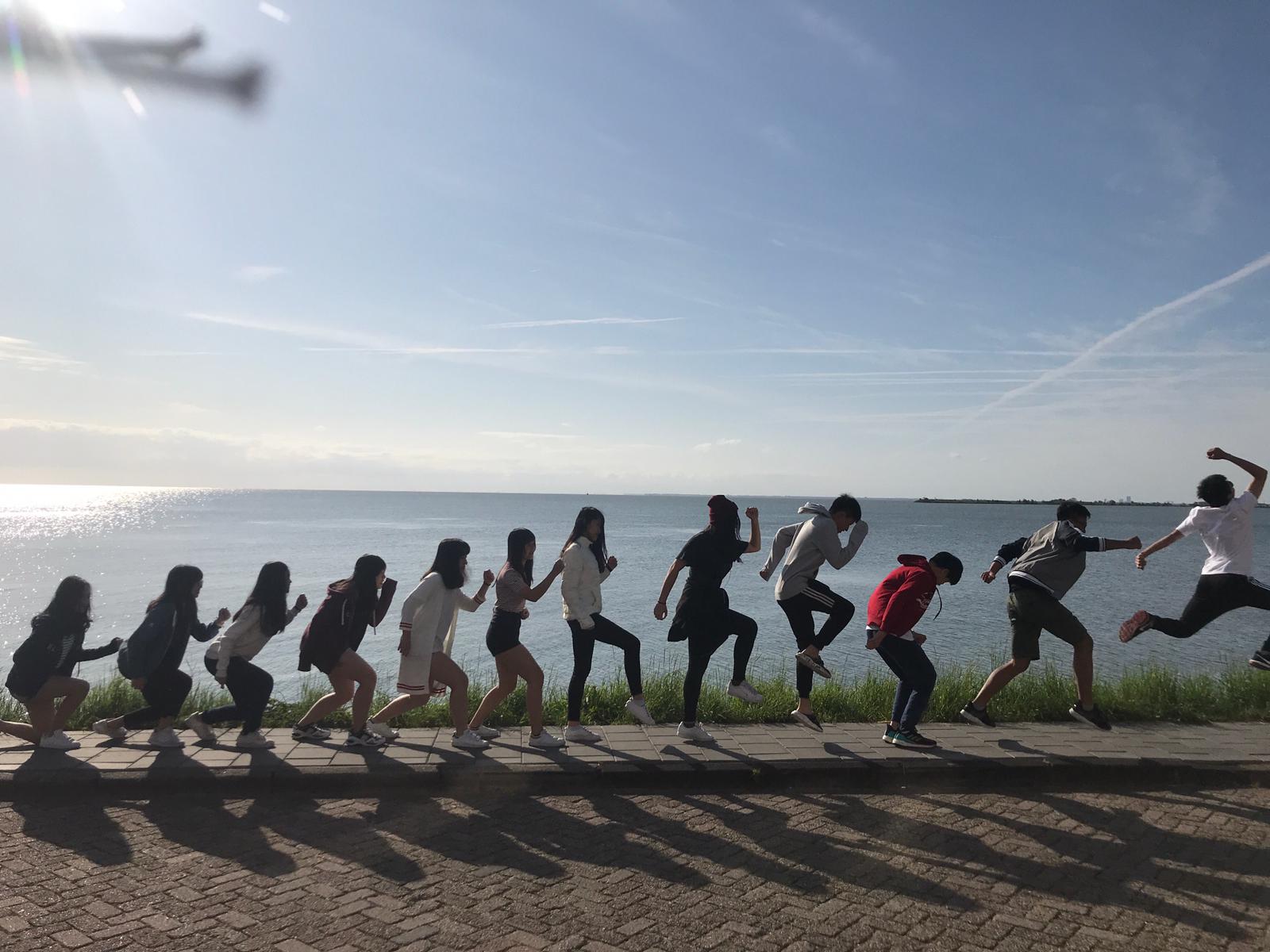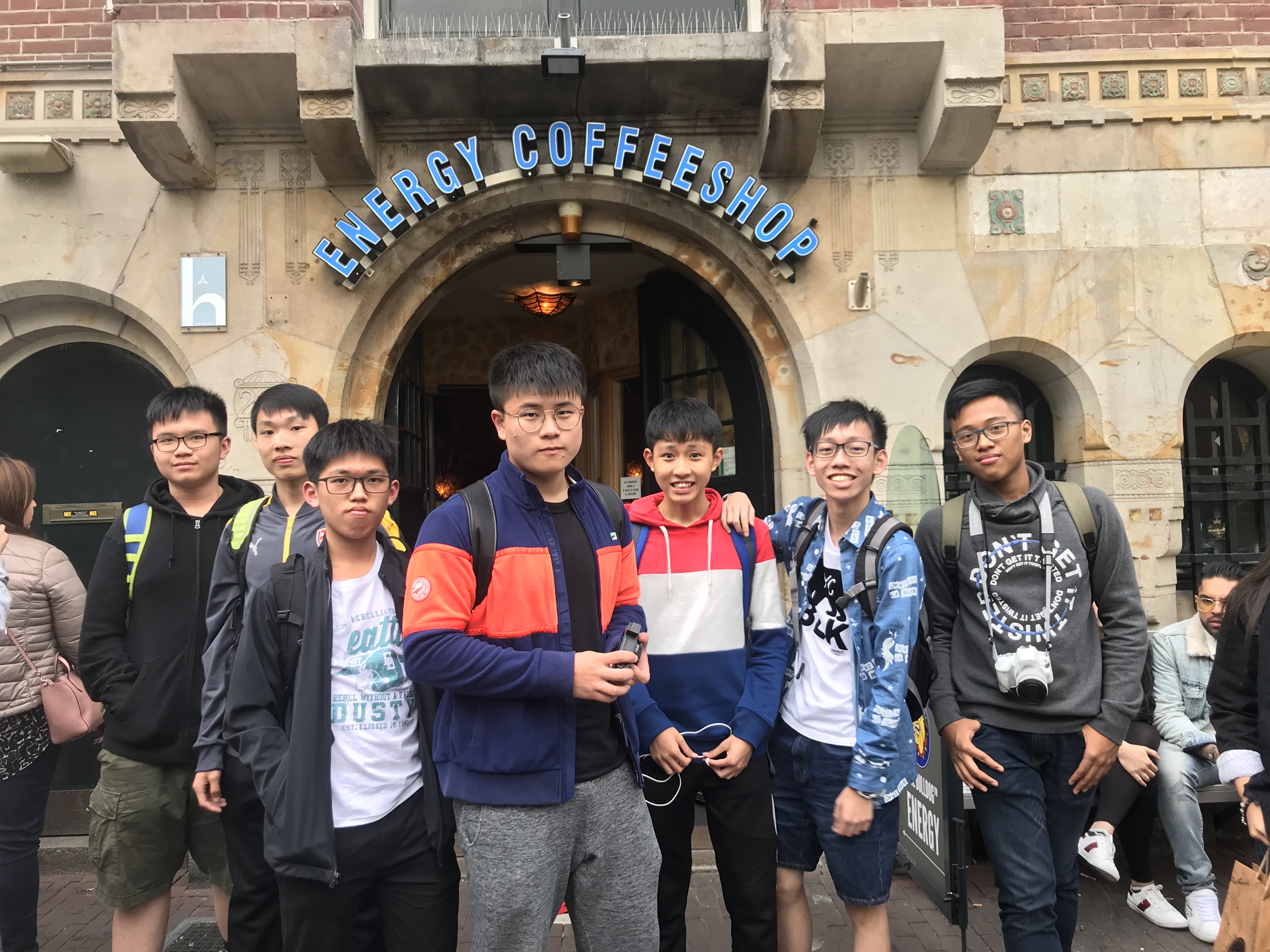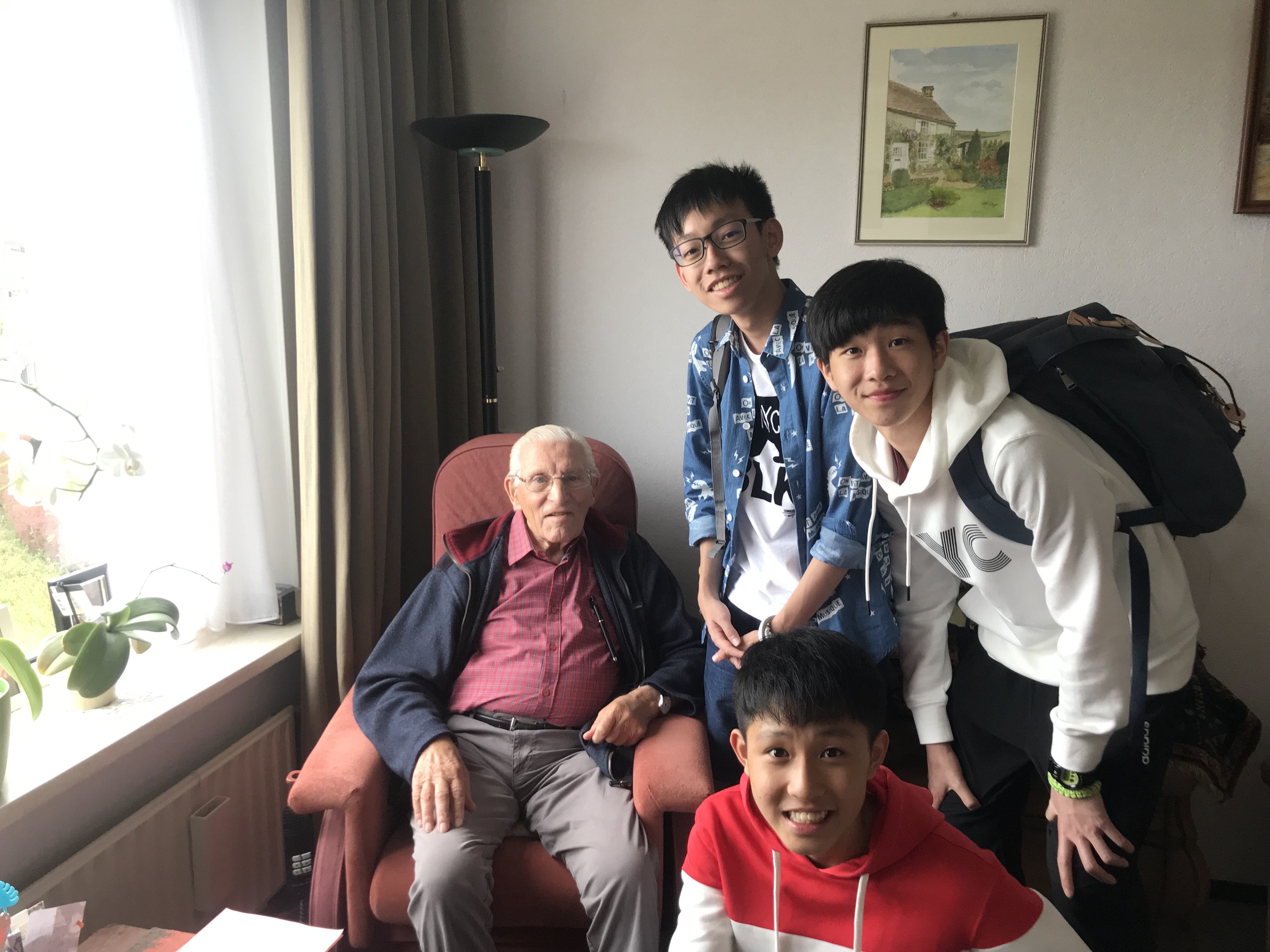 ____________________________________________________________________________________________
Historical and Cultural Exchange Tour to Taiwan
In the period 1-5 July 2019, 77 S1-S3 students joined the historical and cultural exchange tour to Taiwan, which featured visit to an indigenous village, coffee and cake making classes, city tracing programmes and team building games at the LAZER TREKS. The tour was utterly a worthwhile experience for participants to have in-depth learning of the culture of Taiwan.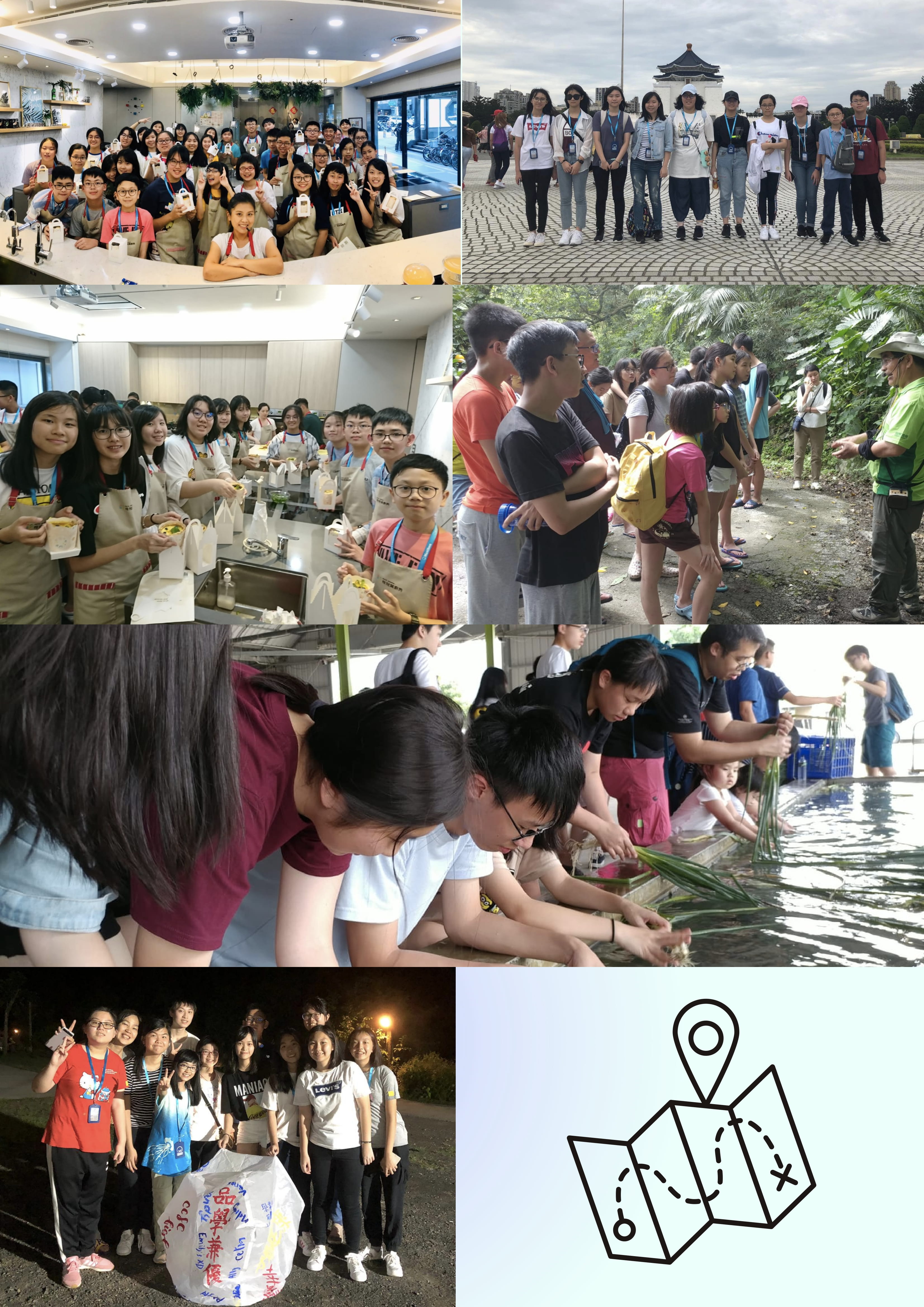 CCSC Study Tours
Guangzhou-Hong Kong Youth Maker Technological and Cultural Exchange Tour
Date : 8 July to 10 July 2019
Five S1 – S3 students participated in a 3-day study tour to Guangzhou organized by Creative Technology Education Association. They visited the meteorological satellite earth station in Guangzhou and some high-tech industrial plants such as companies manufacturing optical instruments, robots, self-driving cars and electric cars. They also carried out a biotechnological experiment on the extraction of Artemisinin and built a self-balancing car in collaboration with students in Guangzhou.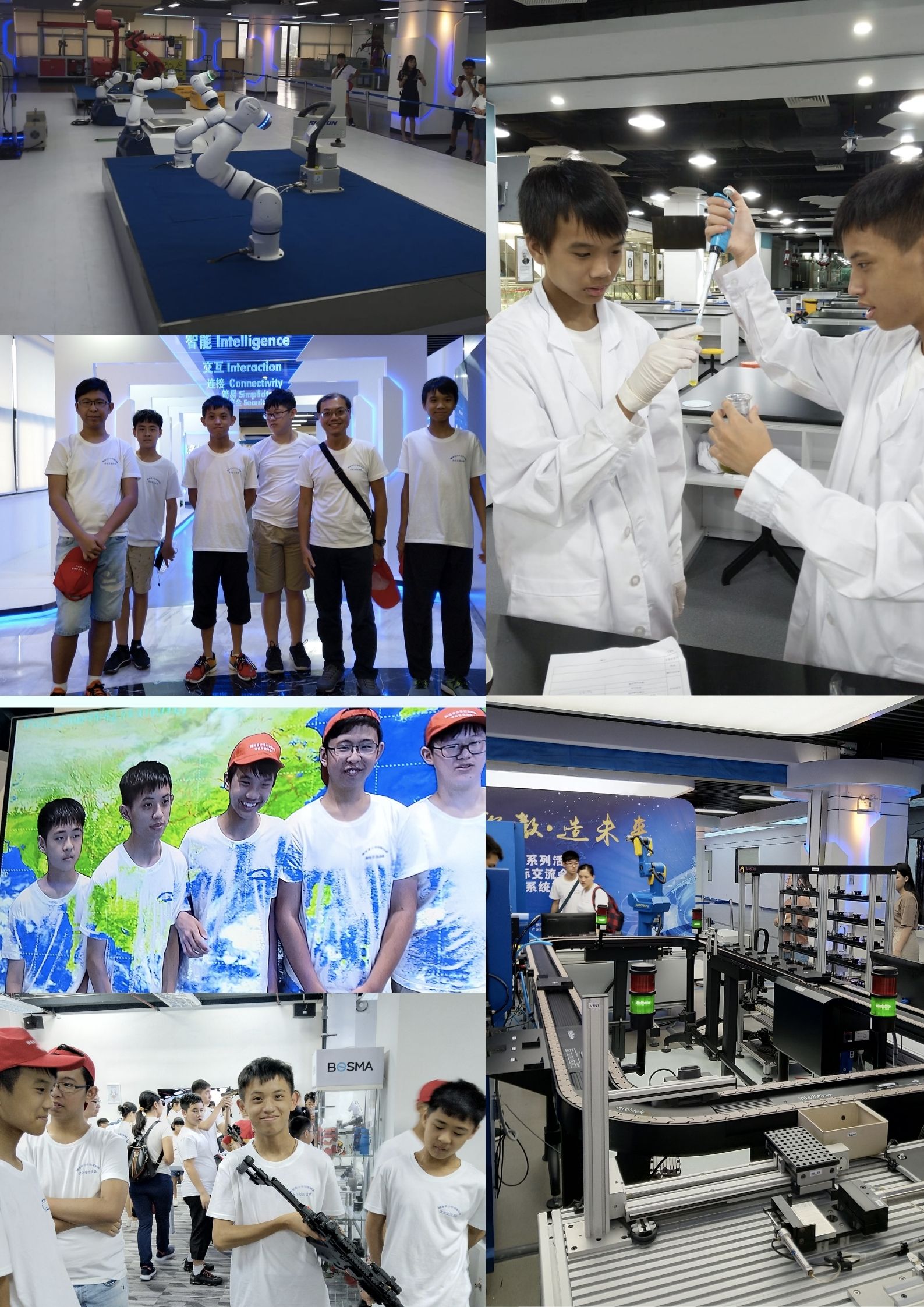 CCSC Study Tours
An Exploration of Economic Development and City Planning in Shanghai
Date : 24 April to 27 April 2019
During the four-day exchange programme, the participants from S4 classes took part in a variety of activities to see for themselves from multiple perspectives the cultural, economic and technological developments in Shanghai. Apart from visiting the fast growing enterprises in Shanghai, the participants also had the chance to explore various historical sites and engage in intercultural interactions with students from the East China Normal University.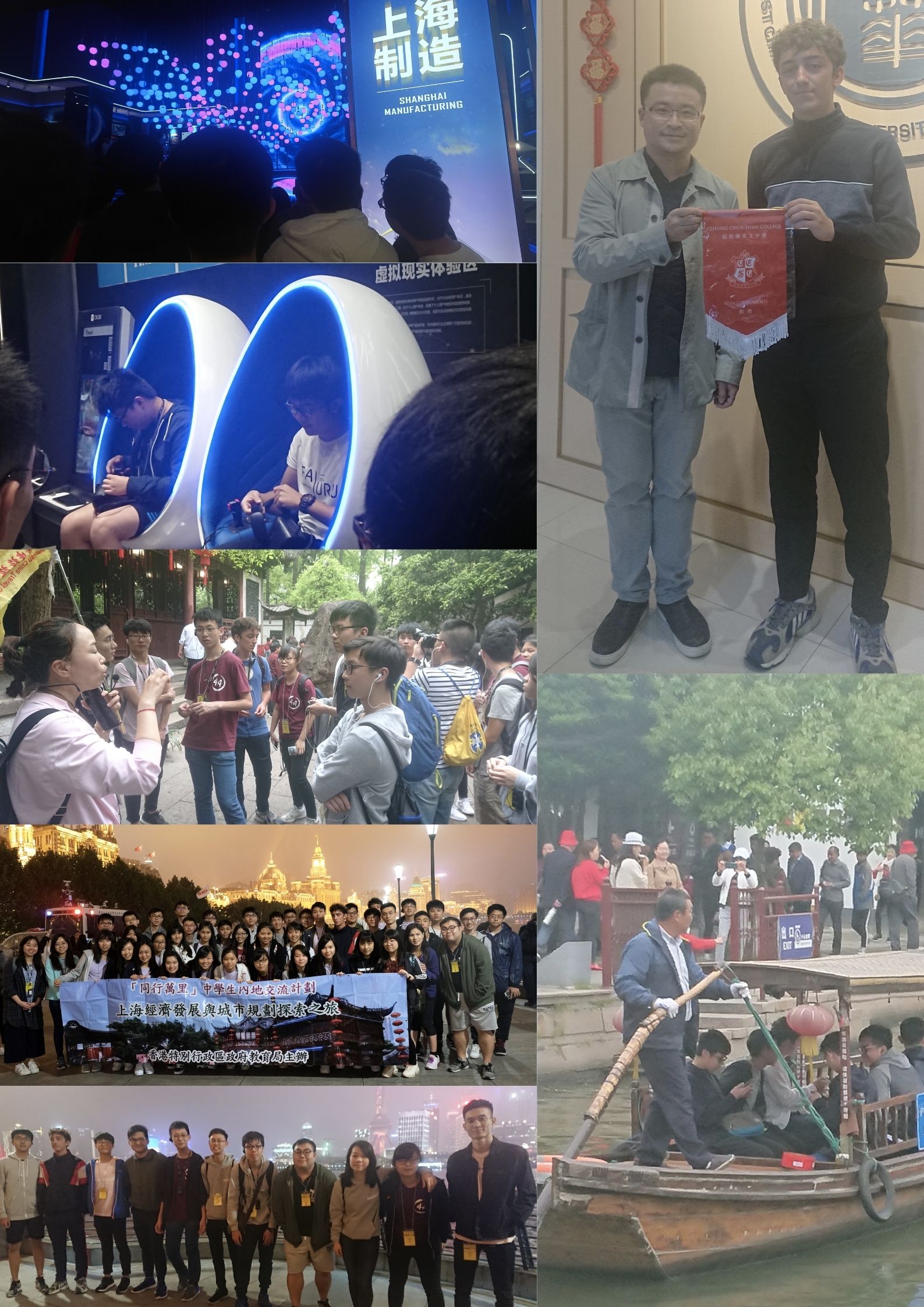 CCSC Study Tours
Voluntary Teaching Tour to Guangdong
Date : 22 April to 25 Apil 2019
8 S4 students participated in this voluntary teaching tour to Shaoguan, Guangdong. By teaching the students and having lessons with them, our students experienced first-hand what life is like in a local school in Mainland China. Our students also witnessed the desire of the local to learn, and in turn reflected on their own learning attitudes after the trip.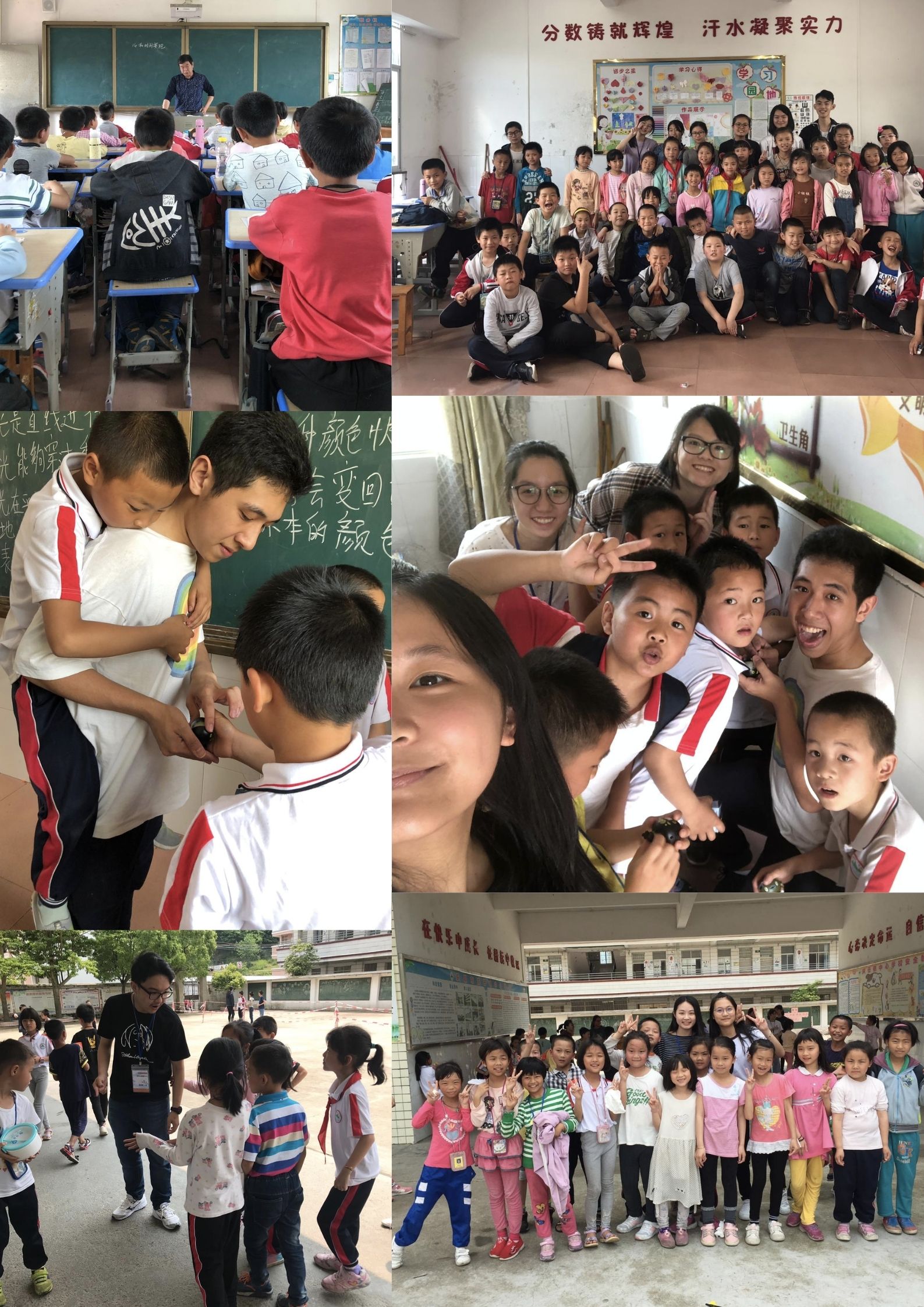 CCSC Study Tours
House Building Project in Shaoguan
Date : 12 April to 14 April 2019
In early April, 6 S4 students visited a mountain village in Shaoguan where they helped to build the house for a single mother with 2 young kids.
The house building project was launched by the Habitat for Humanity Hong Kong. The organization has been working on different kinds of projects which target to help low income families, the elderly and the physically-disabled by providing house building and repairing services.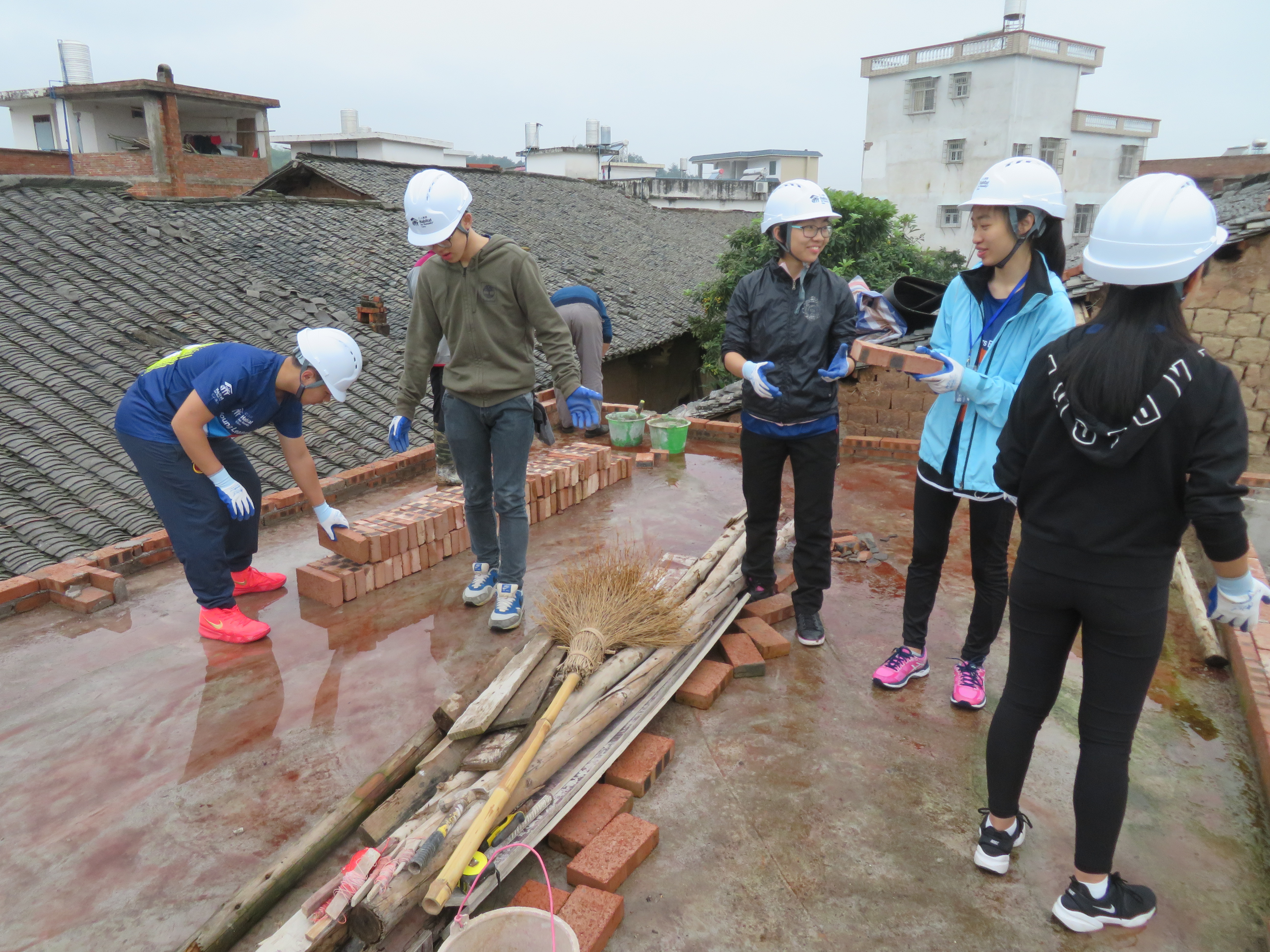 CCSC Study Tours
Camp PULSE 2018
Date : 29 July to 13 August 2018
4 S3-5 students joined the programme from 29 July to 13 August 2018. The students participated in lessons and projects to enrich their understanding on moral values such as social justice, racism and gender equality. Outside the classroom, our students met with the local citizens from all over the world and developed intercultural skills to communicate with people from different backgrounds. They have learnt and enjoyed a lot in the trip.
The following are the reflections written by two of the participants of the camp.
Our trip to canada is surely a once in a lifetime experience. During the camp, other than what you normally do when travelling such as shopping and visiting monuments, we had lessons that made us understand more about social justice, along with some more that introduced us French. Joining Camp PULSE not only granted me an opportunity to explore a country that I've never been to, it also gave me the chance to make friends with people living thousands of miles away, and with different origins. Camp PULSE gave me some of the best momemts of my life and it's something that I'll always look back on.
5B Hong Man Kwan, Marco
Joining this Camp PULSE means a lot to me. Lessons arranged not only let me share more about myself and get to know each other more, but also made me think more about social injustice and other interpersonal issues, either in wartime or in current days. It also offered me a great opportunity to explore Canada, the country with people from different parts of the world and meet new friends, including the local instructors and peers coming along with me.
5B Hung Yin Kwan, Sam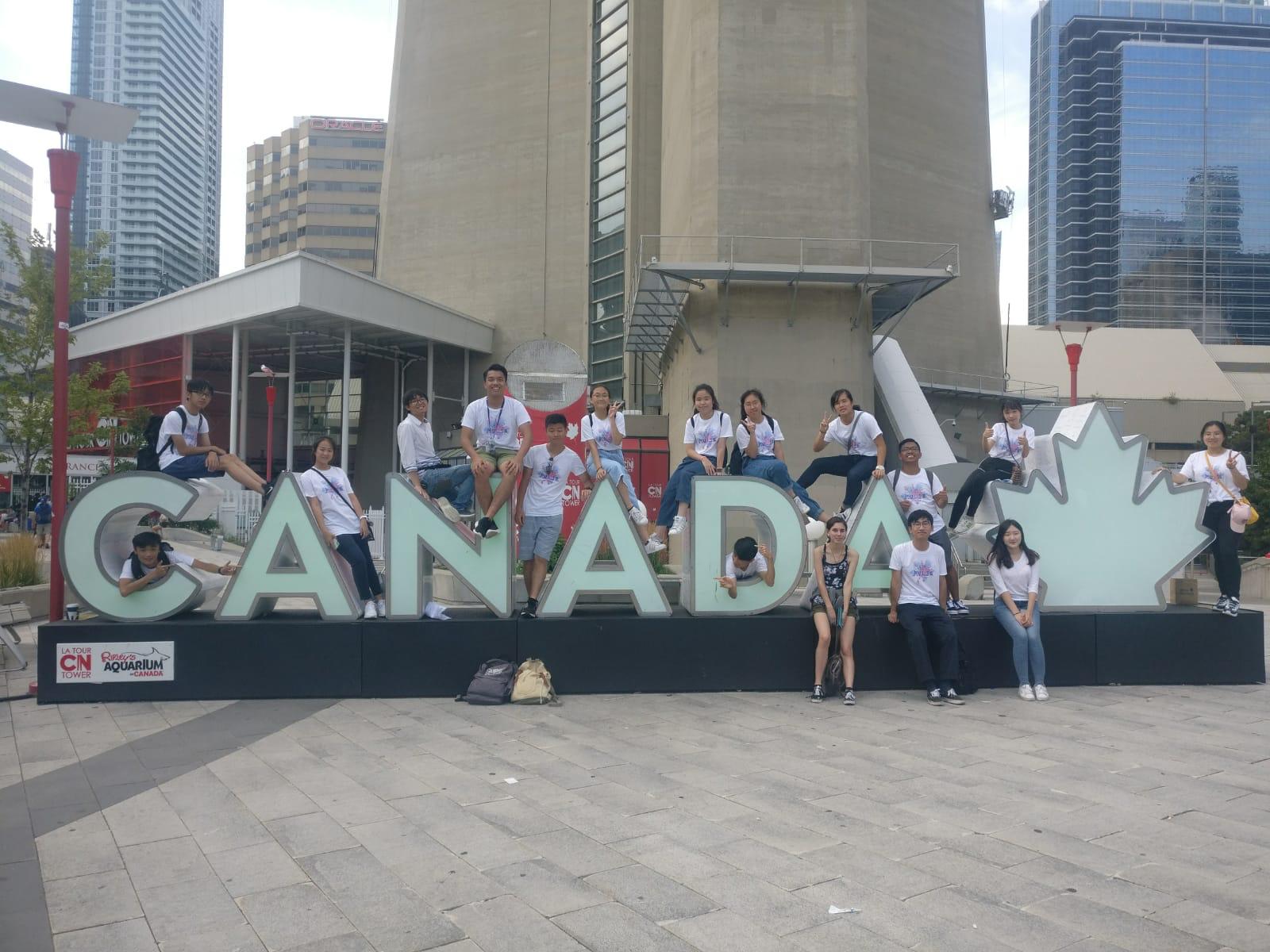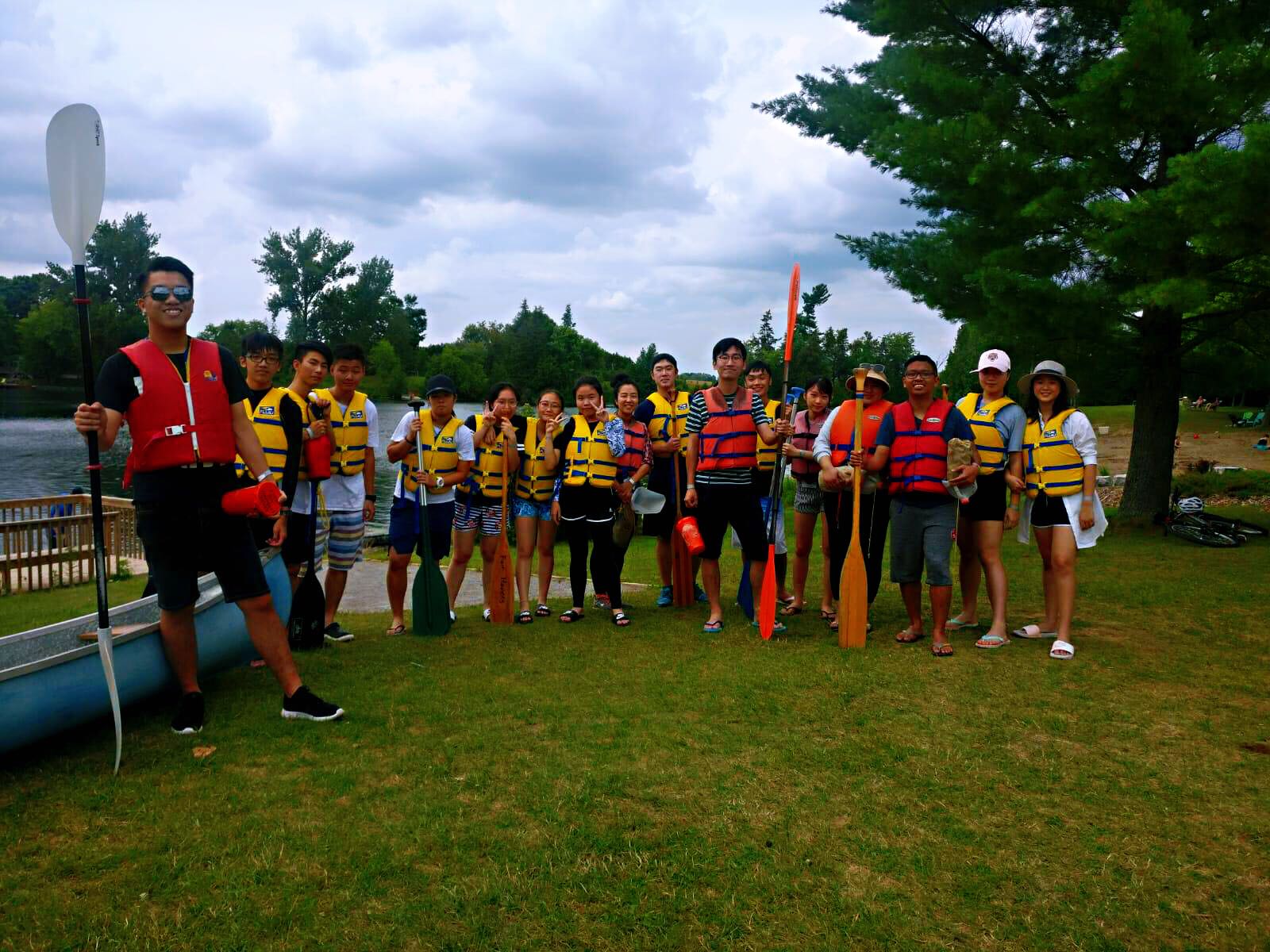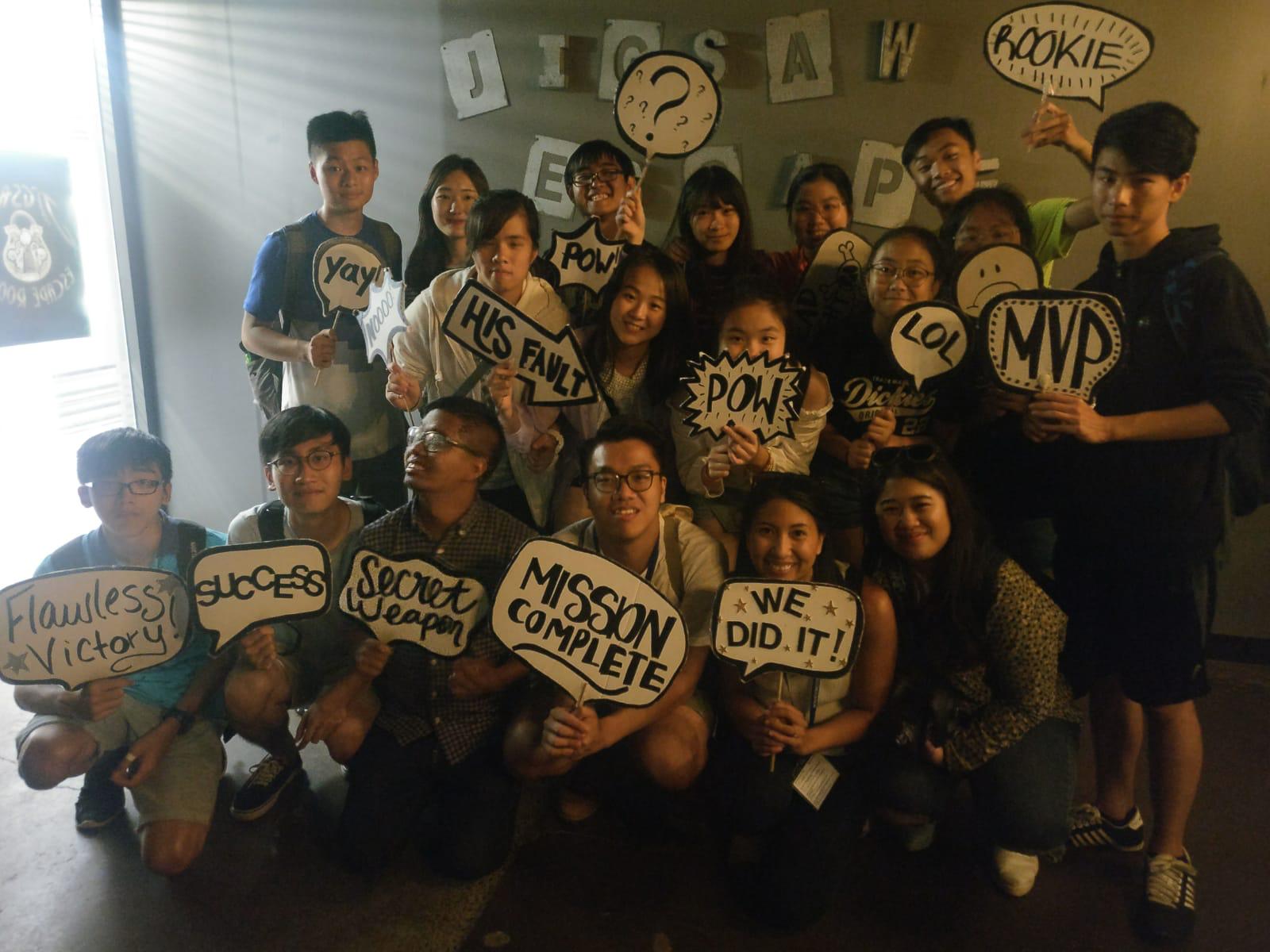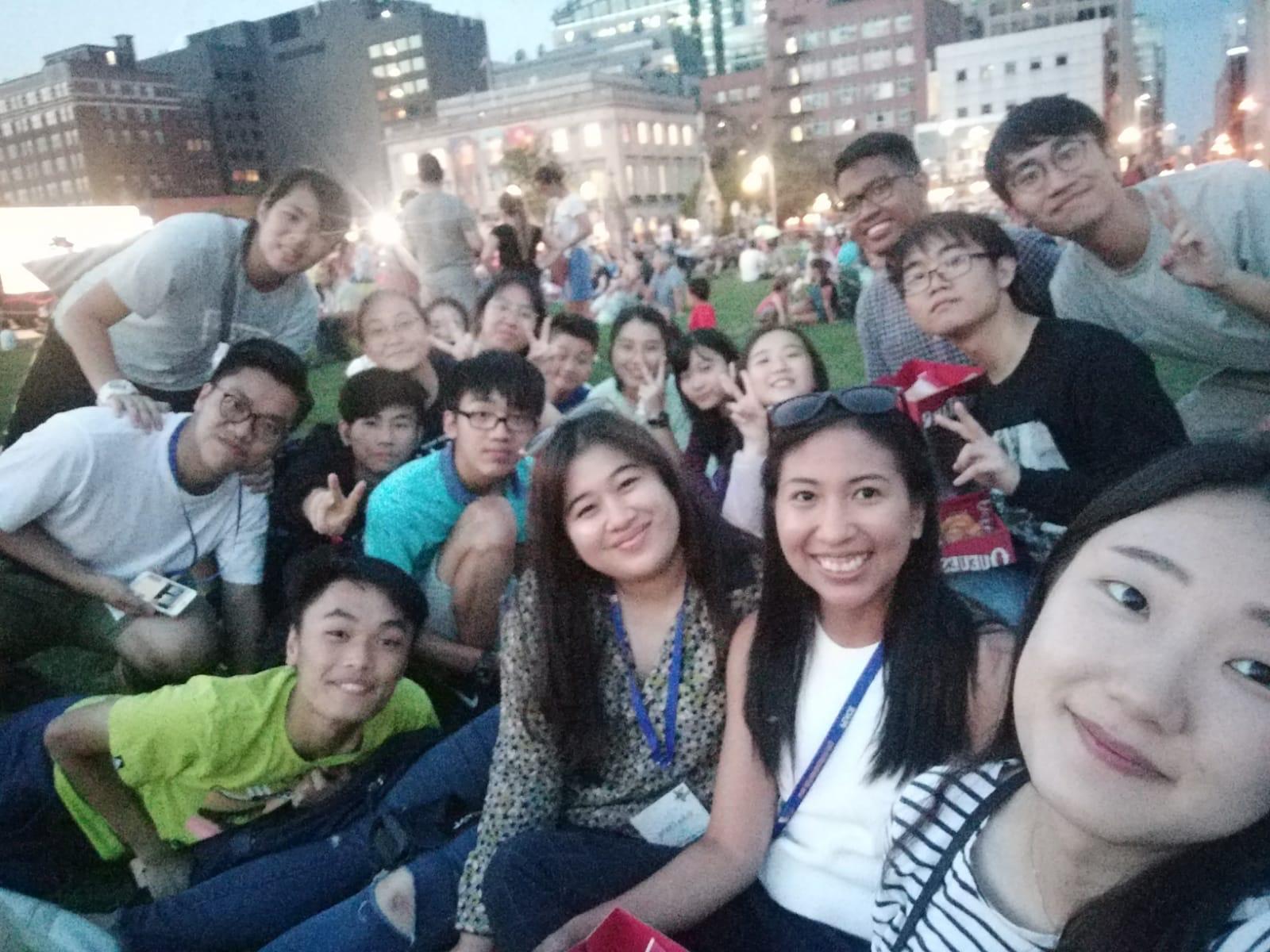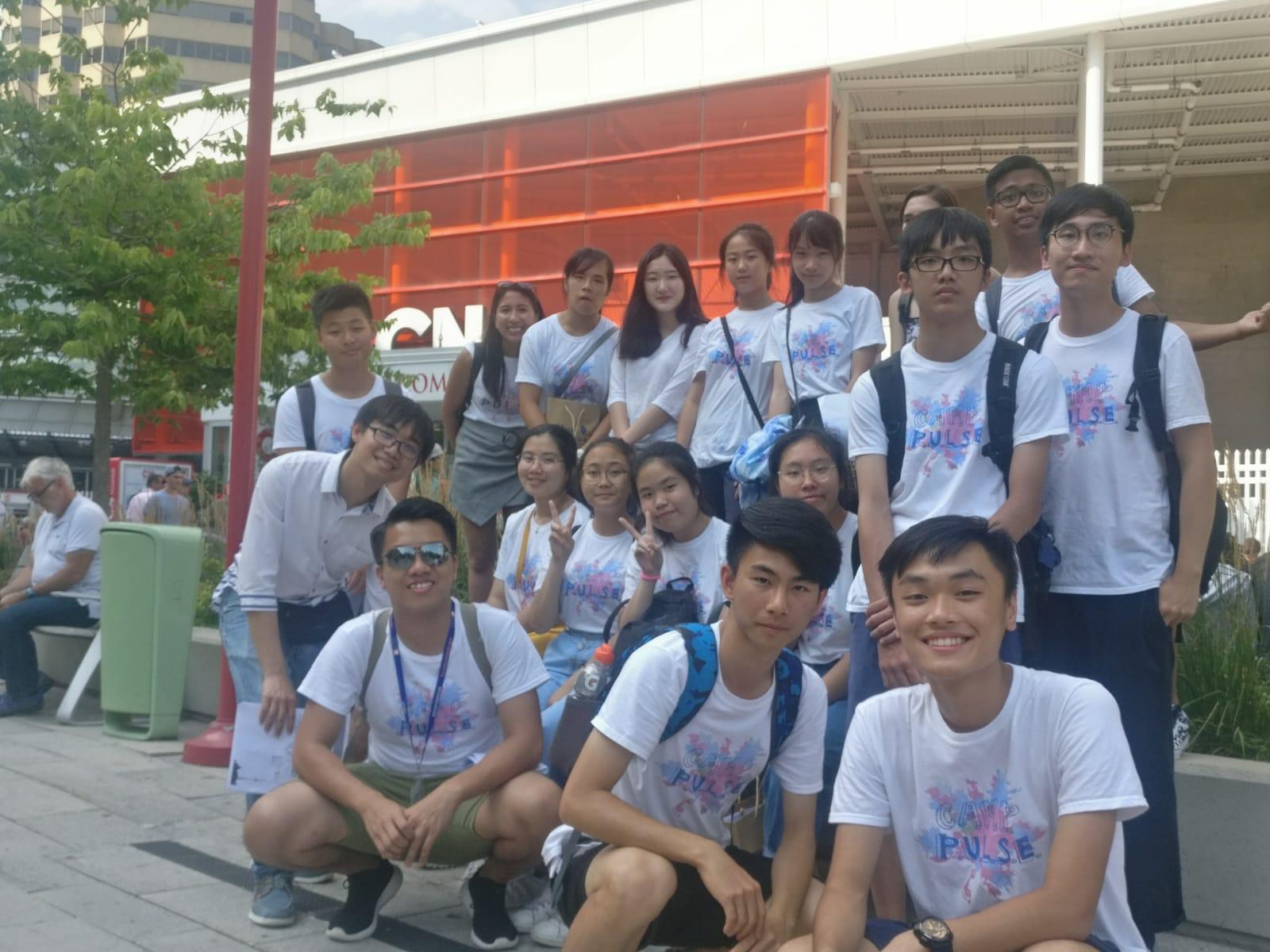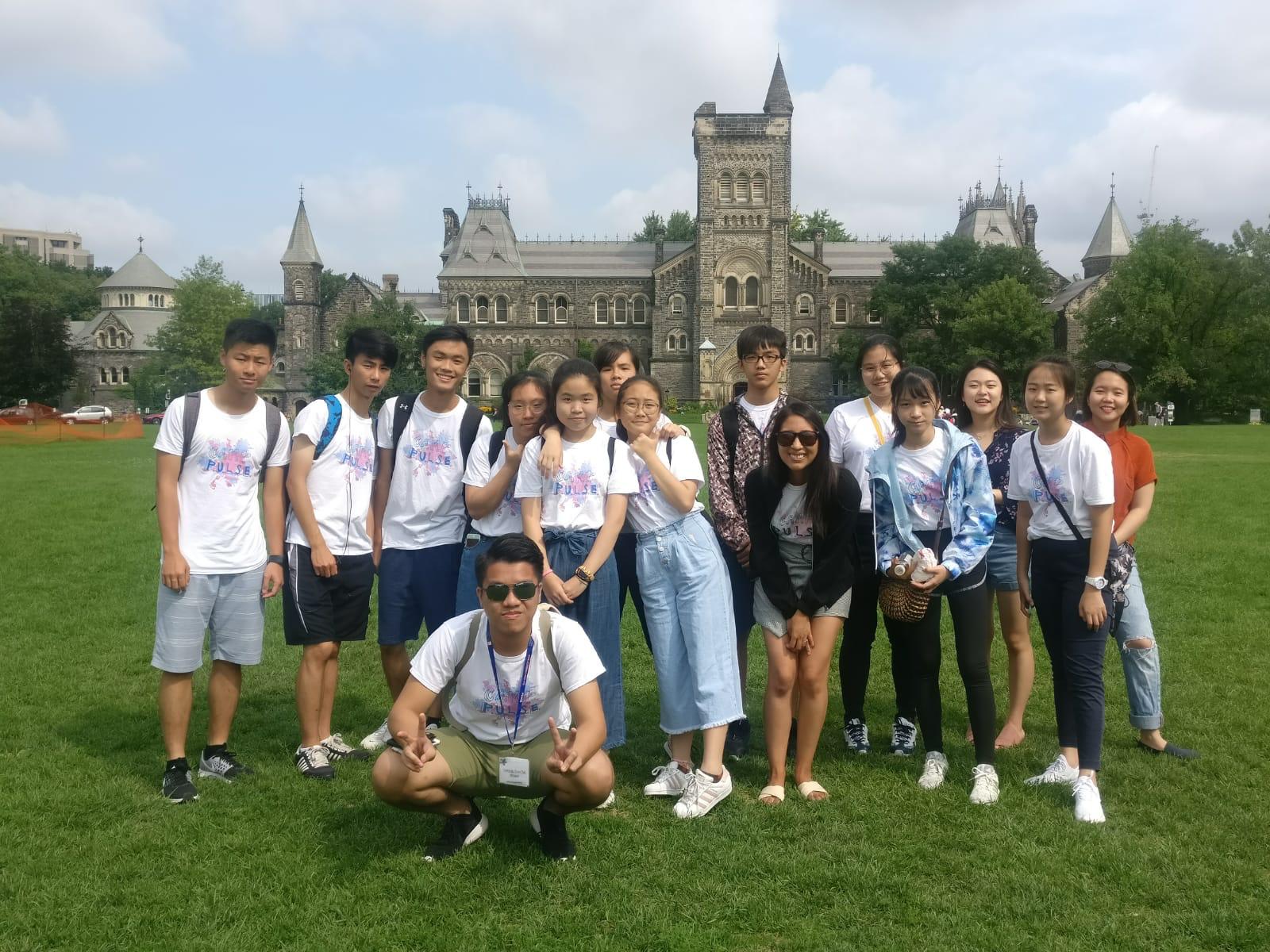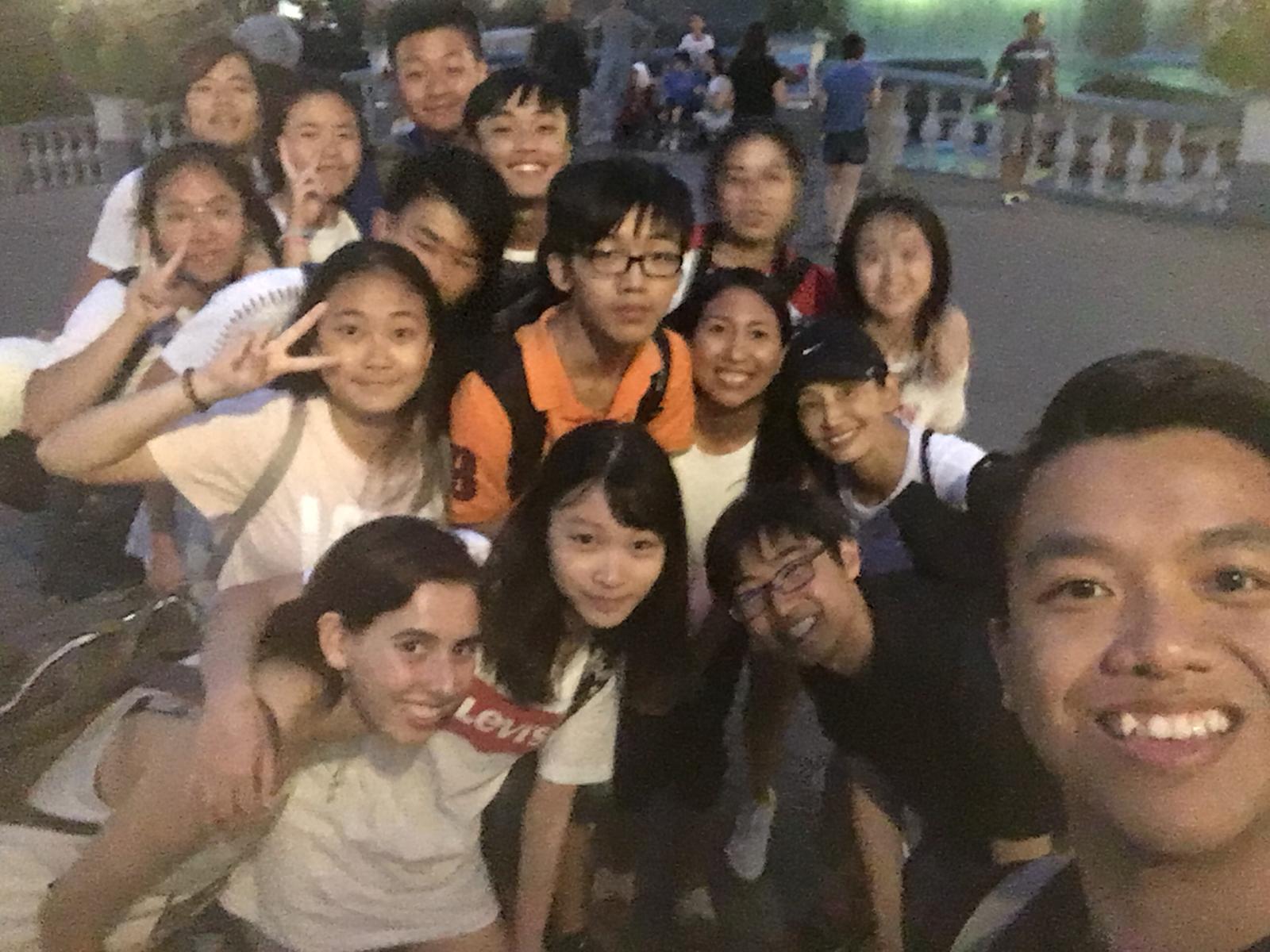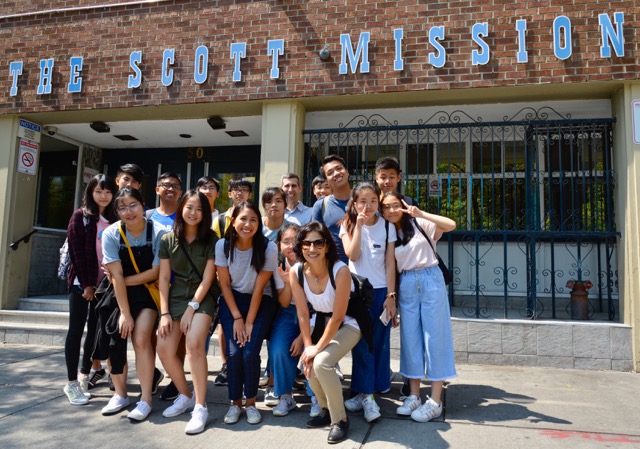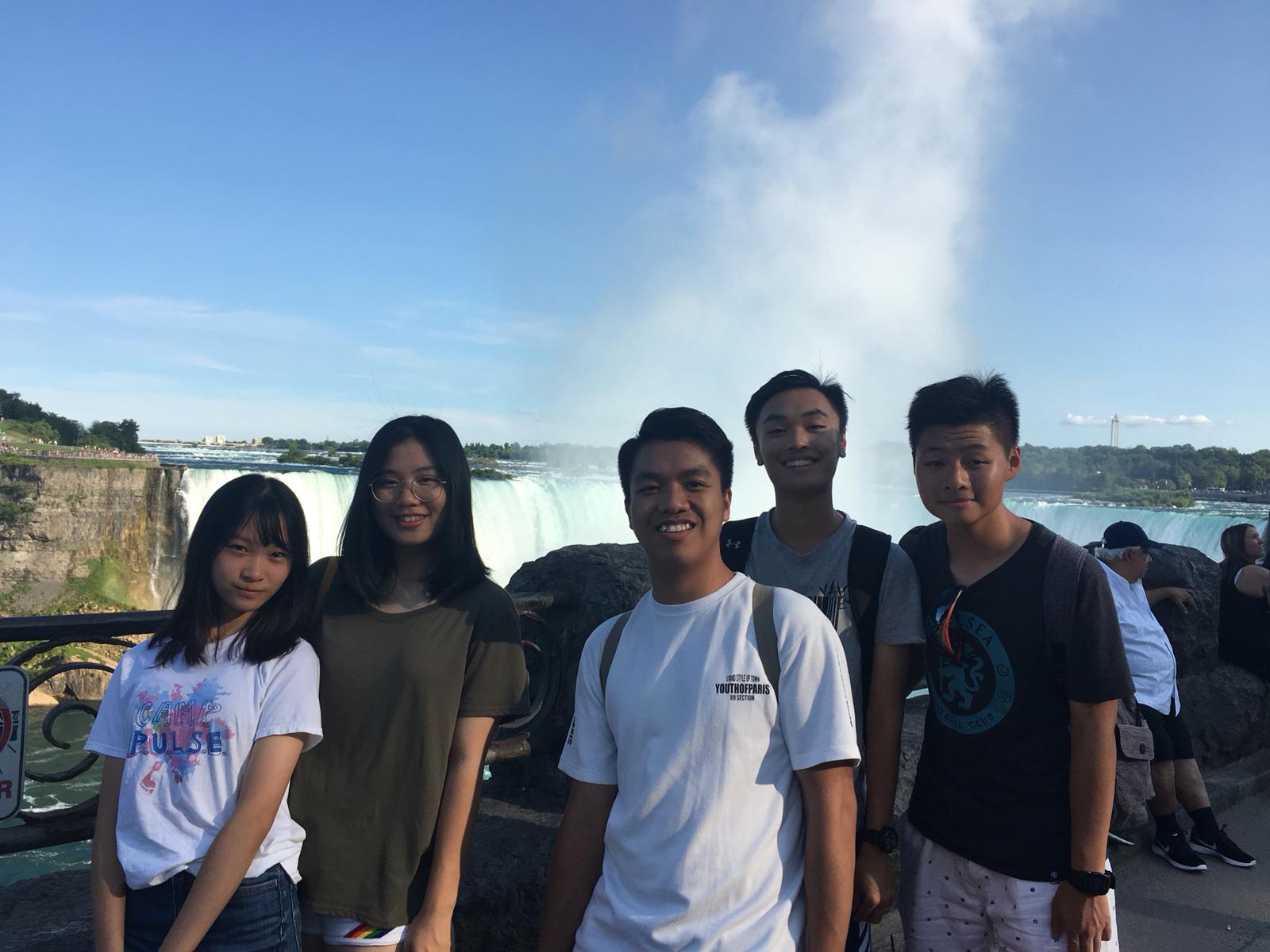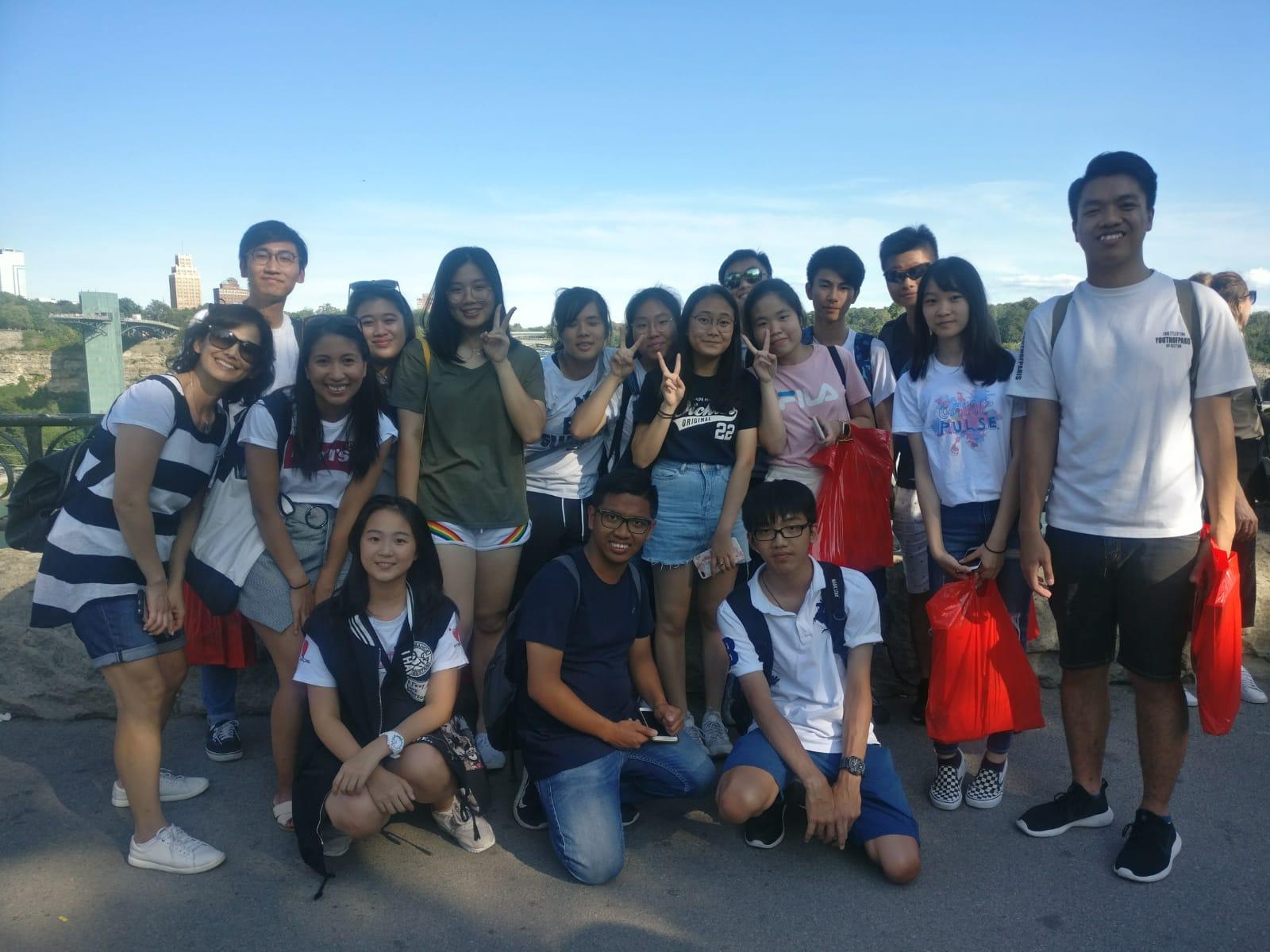 CCSC Study Tours
Tokyo Historical and Cultural Exchange Tour
Date : 2 July to 6 July 2018
Co-organized by the departments of History, Chinese History and Business, Accounting and Financial Studies (BAFS), the exchange tour extended the students' horizons by providing them with a fruitful and meaningful itinerary.
The participants were required to find their own routes and ways to reach different destinations. Adventuring around Yokohama and Tokyo, they appreciated the work of Dr. Sun Yat-sen, the "great revolutionary forerunner", when he escaped to Japan and also his historical legacy. They also got to know why the Yasukuni Shrine is at the centre of an international controversy.
Last but not least, the exchange with the students from Waseda University and kimono experiences familiarized the participants with the virtues of Japanese culture, tradition and lifestyle.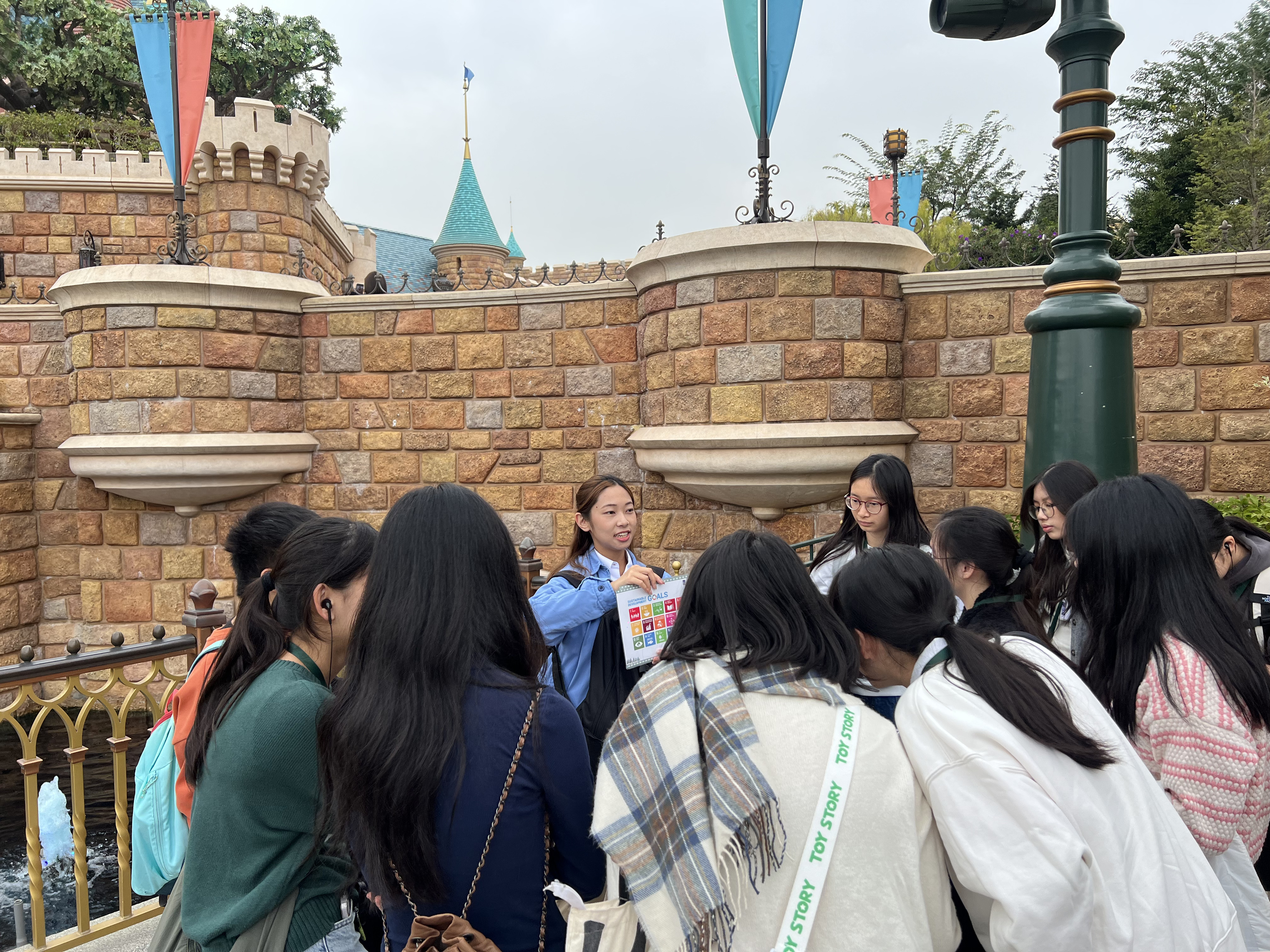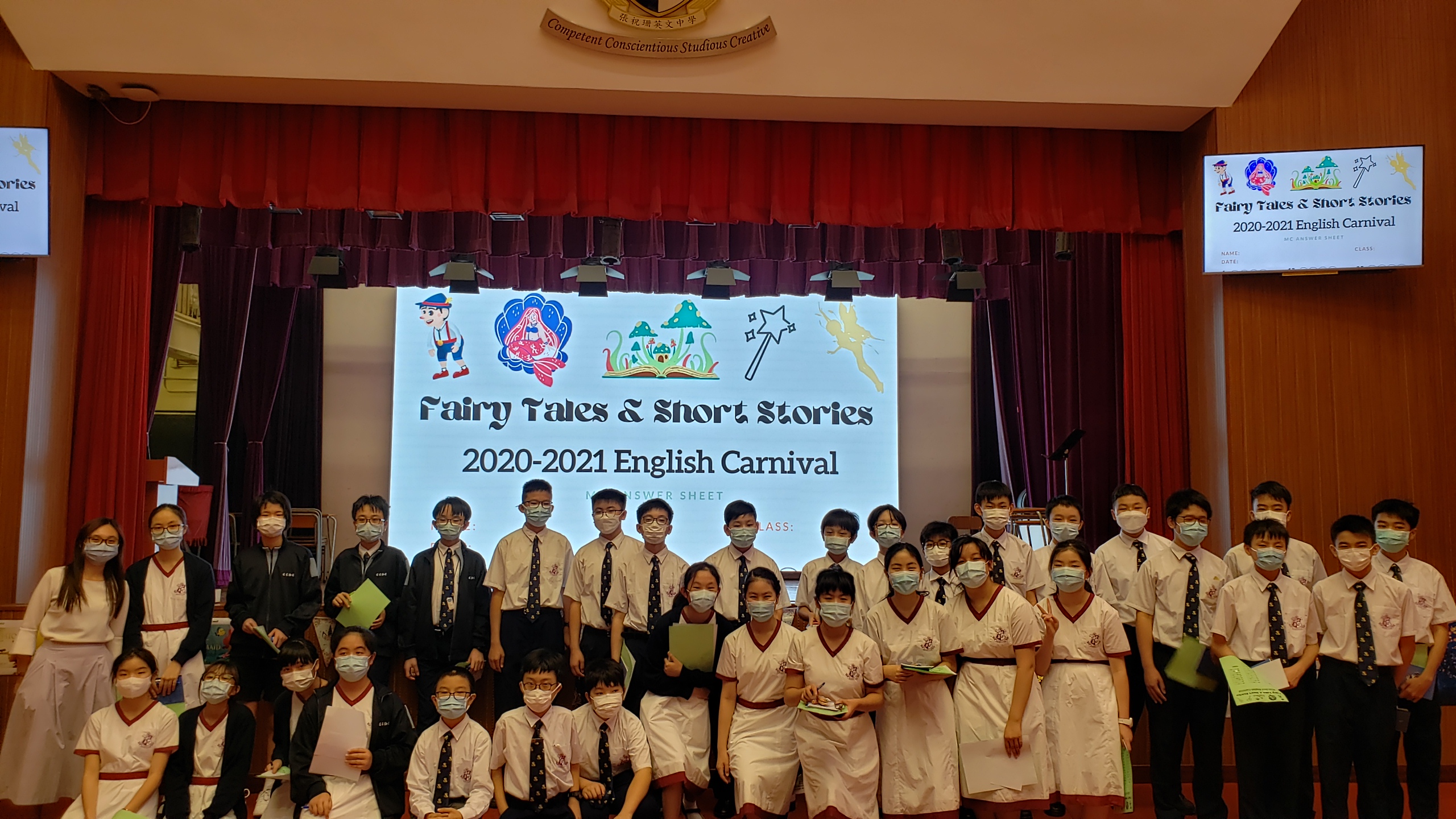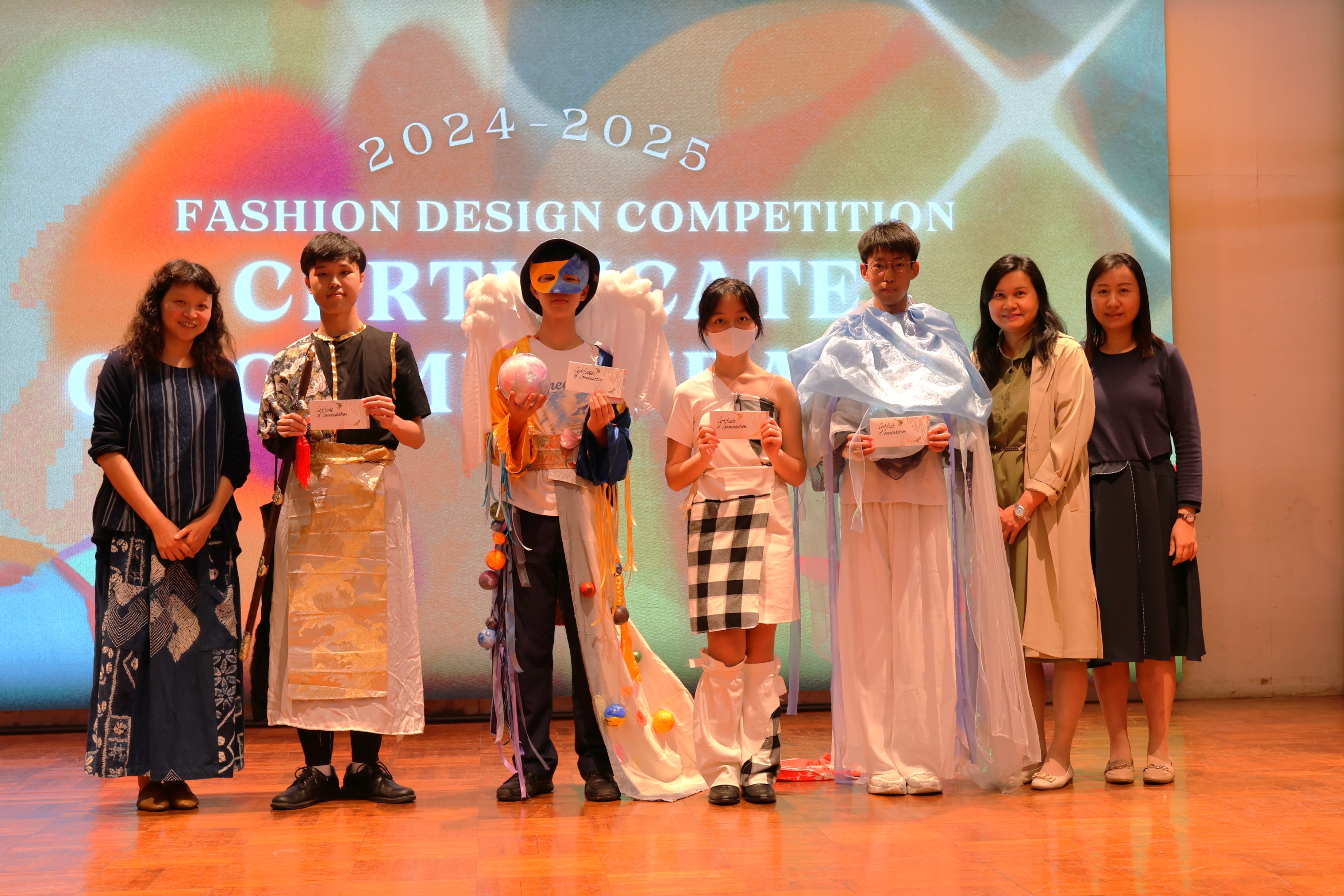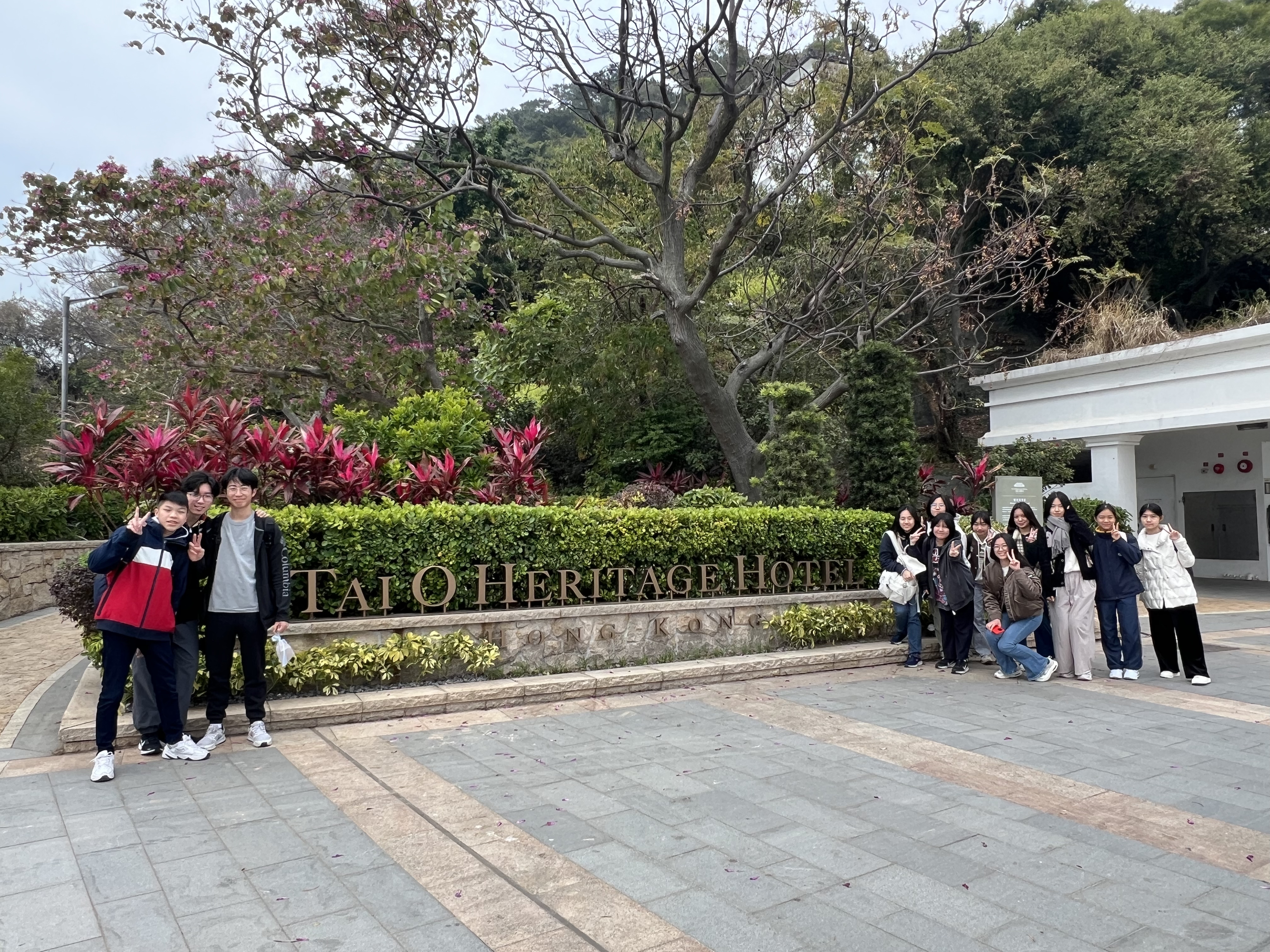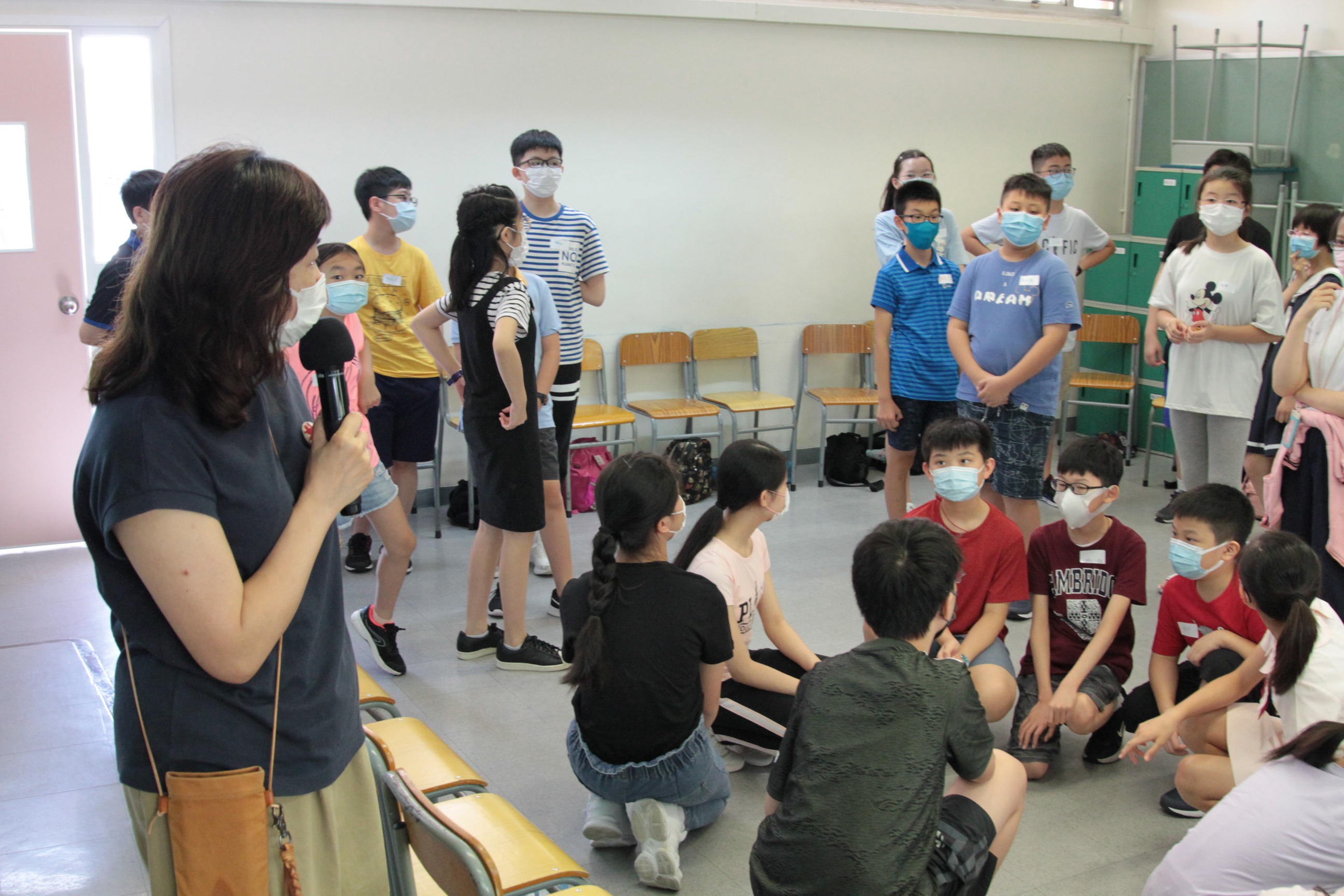 CCSC Study Tours
Australia Study Tour
Date : 30 June to 11 July 2018
In summer 2018, 38 S2 - S4 students and 4 teachers went on a twelve-day English exchange tour to Cairns, Australia. Staying in host families, playing and singing with foreign students and paying a visit to the Great Barrier Reefs and understanding wildlife conservation, the students have not only boosted their English proficiency, but they have also gained the precious opportunity to appreciate the life and culture of the other side of the globe.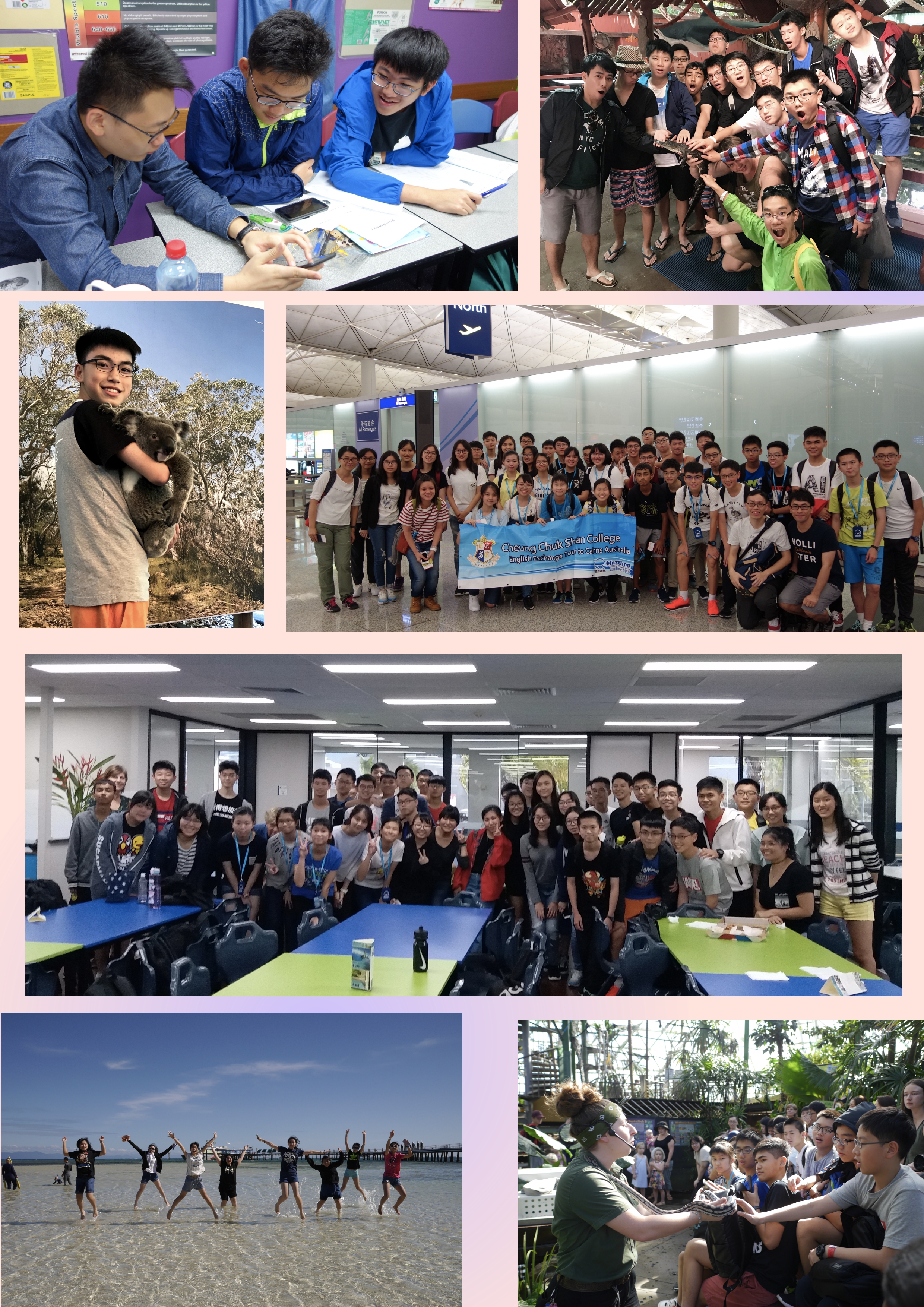 CCSC Study Tours
Dalian, Shenyang Tour
Date : 27 April to 1 May 2018
20 S4 students, including our exchange student this year, Nicolo, took part in the tour held from 27 April to 1 May 2018. The aim of the tour was to offer students a more in-depth look at the people and events which shaped the modern history of North-east China. The students visited many famous historical sites including the Museum of Lushun Prison, Commander Zhang's Mansion and Mukden Palace. They also visited a local school and had some interactions with the students there. Our students got to know a lot more about the culture, architecture and history of North-east China.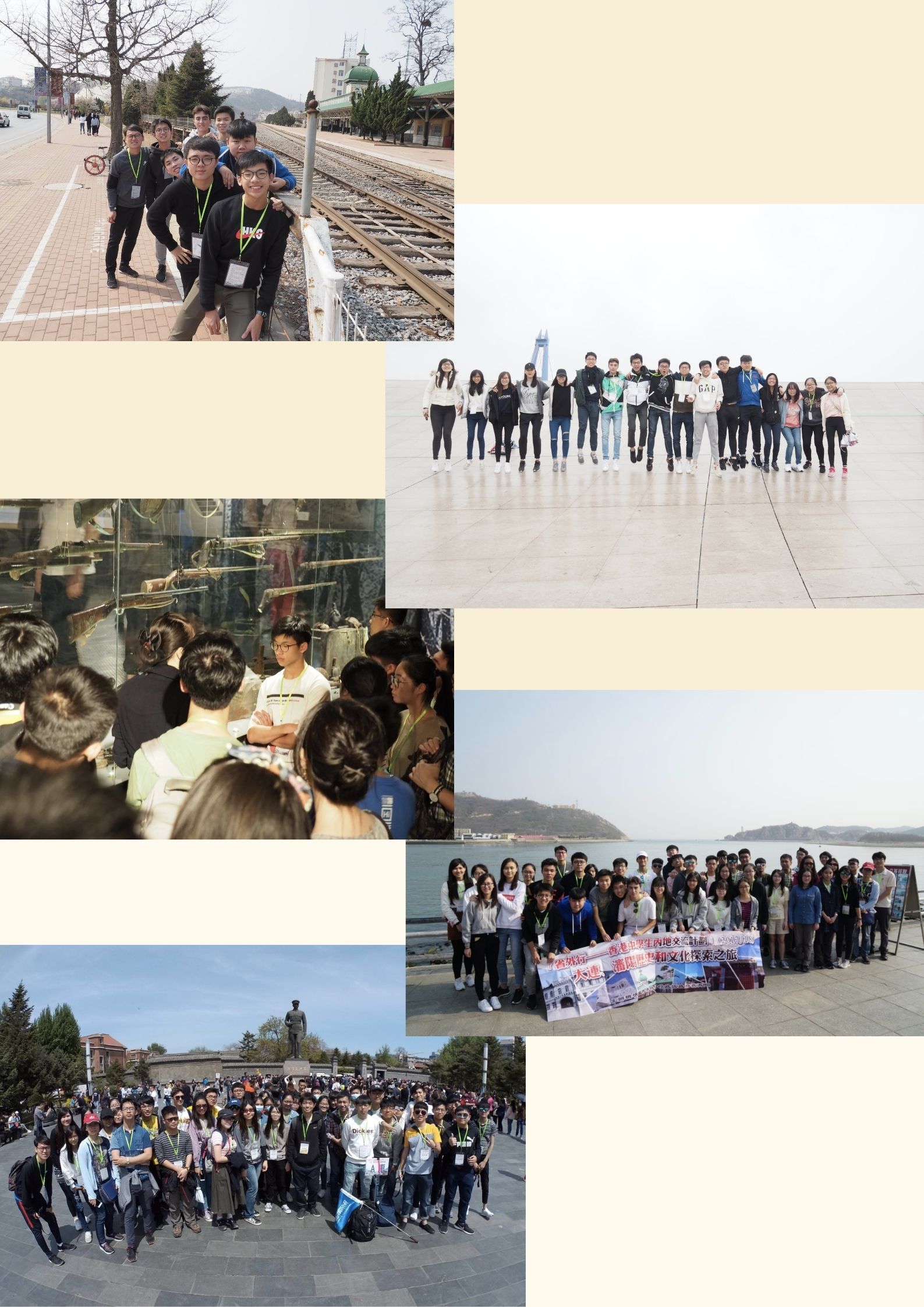 CCSC Study Tours
Guizhou Culture and Voluntary Teaching Service Trip
Date : 1 April to 5 April 2018
6 S4 students participated in the tour held from 1 April to 5 April 2018. They were responsible for teaching students from a primary school in Guizhou, and were also invited to experience what life is like in local farming villages. Our students experienced first-hand the poor living conditions of children in China, and the desire that those children have towards learning. They learnt to cherish what they have now.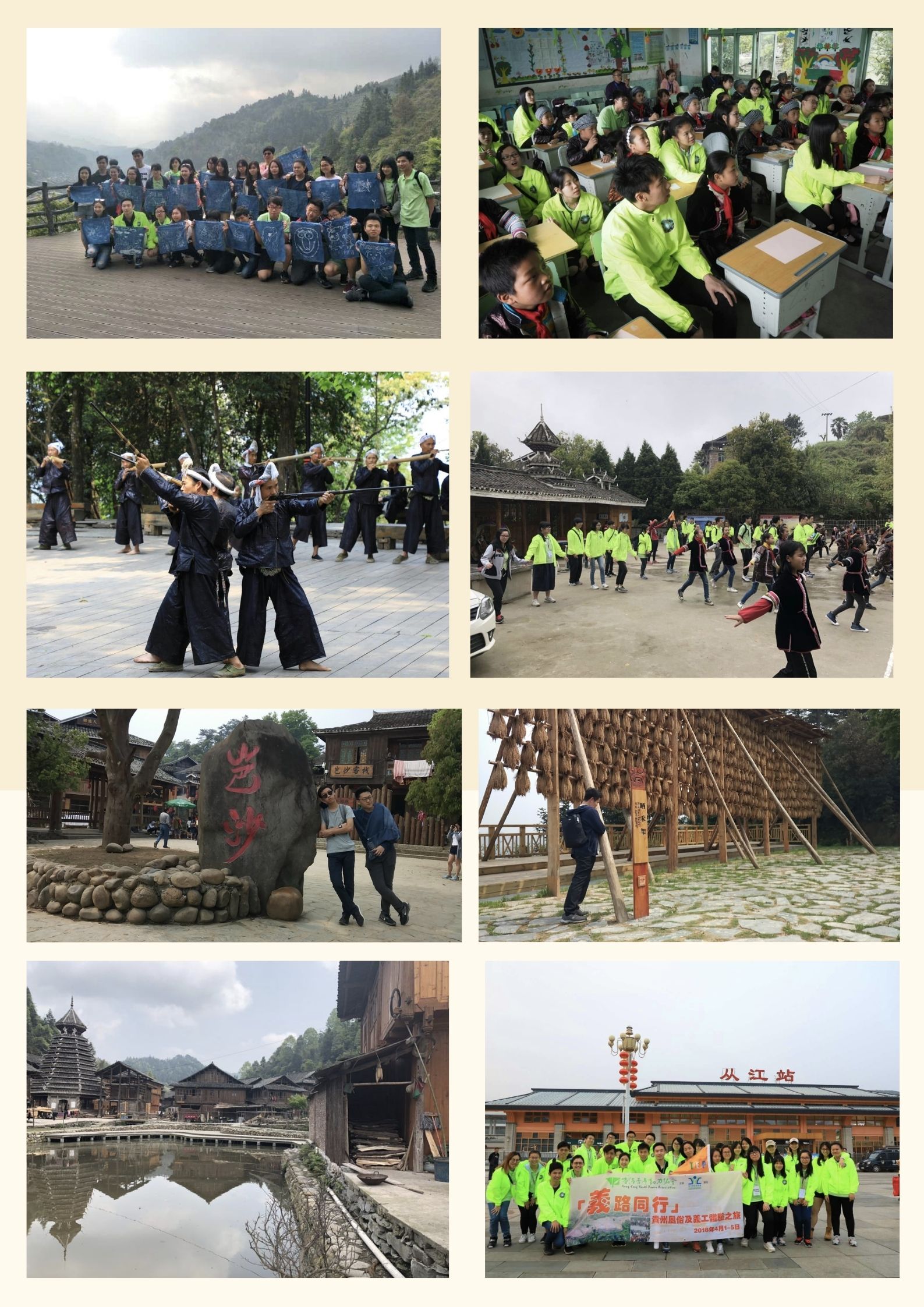 CCSC Study Tours
History and cultural exchange tour to Poland
Date : 27 March to 4 April 2018
In view of the increasing bonds between China and the Belt and Road countries, we organized an exchange tour to Poland in April this year to broaden our students' horizons concerning the latest social, economic and cultural development of Poland as well as her miserable past during the Second War World and the Cold War. Subsidized by the "Funding Scheme for Exchange in Belt and Road Countries" under the Committee on the Promotion of Civic Education, 22 students visited this culturally and historically rich country and had an array of exchange activities with the locals. Attached please find the income and expenses report of this tour.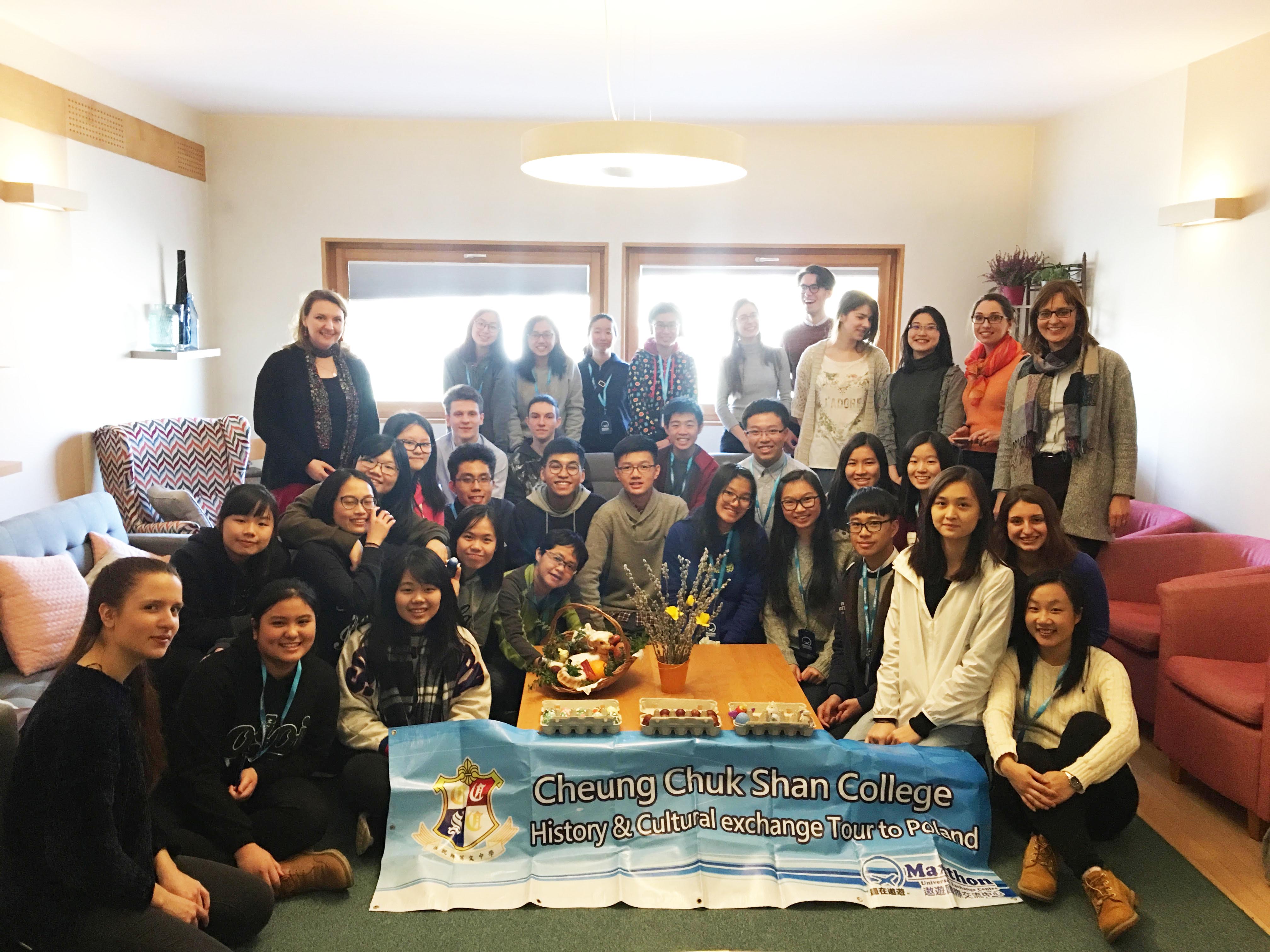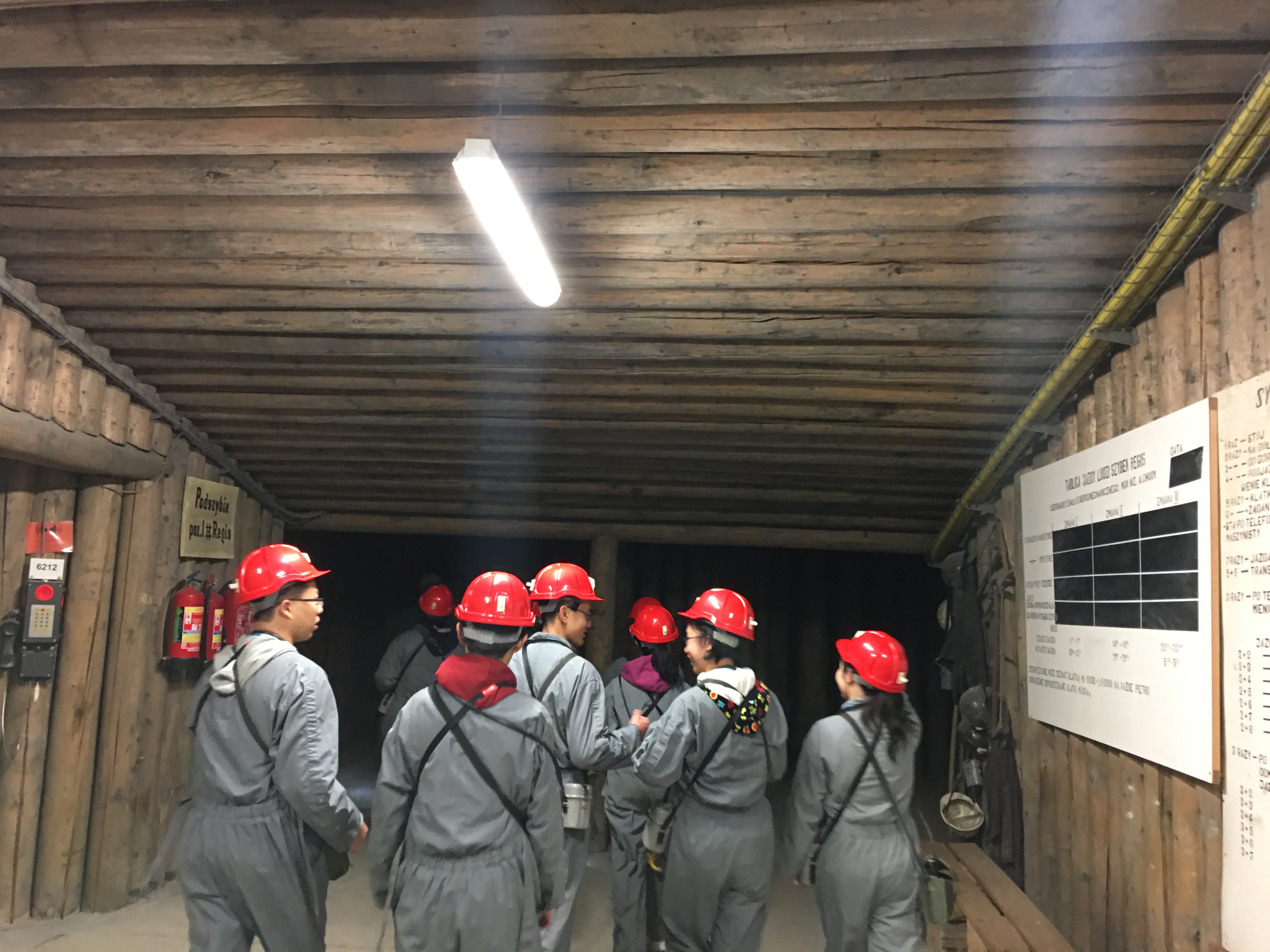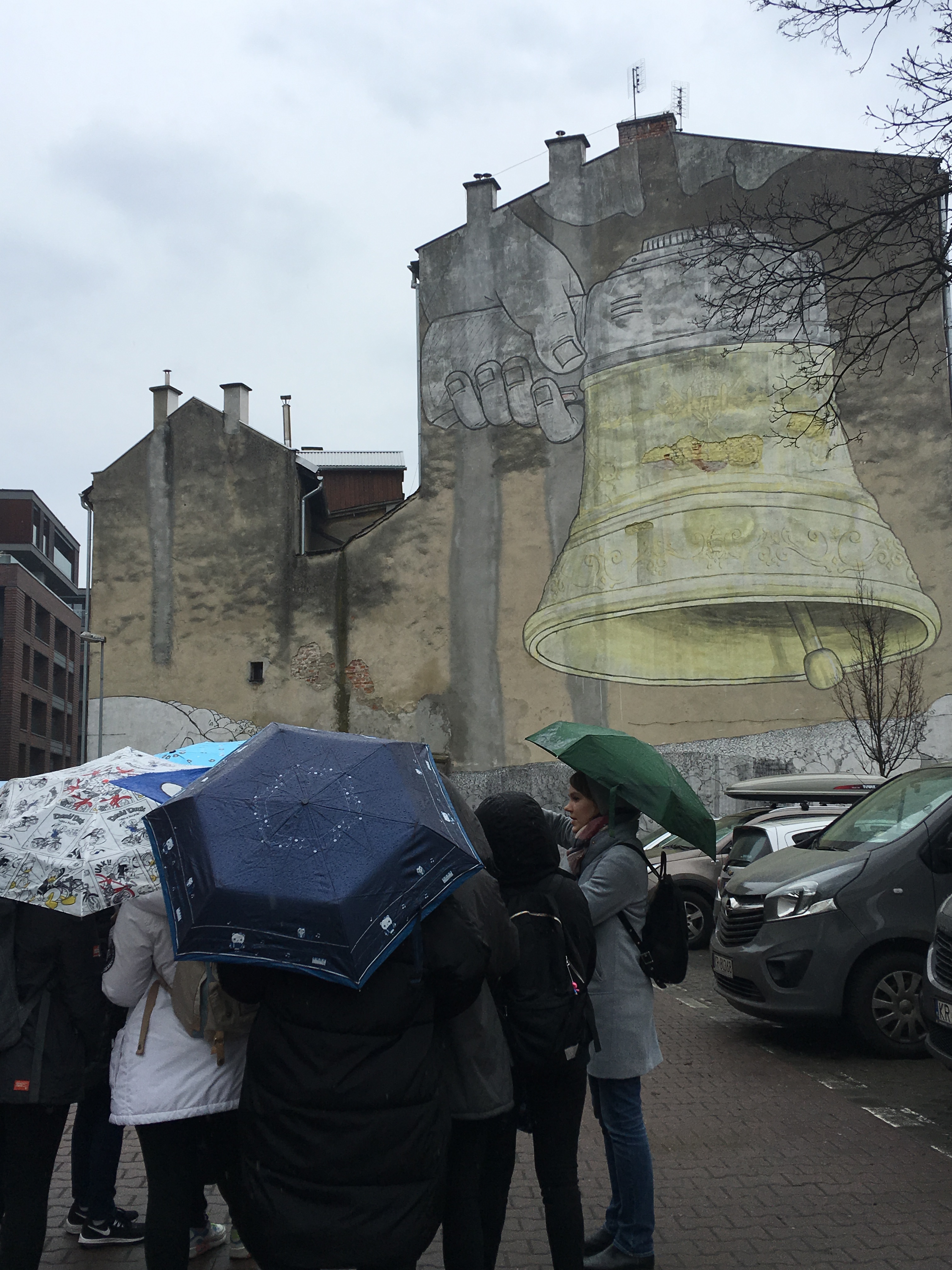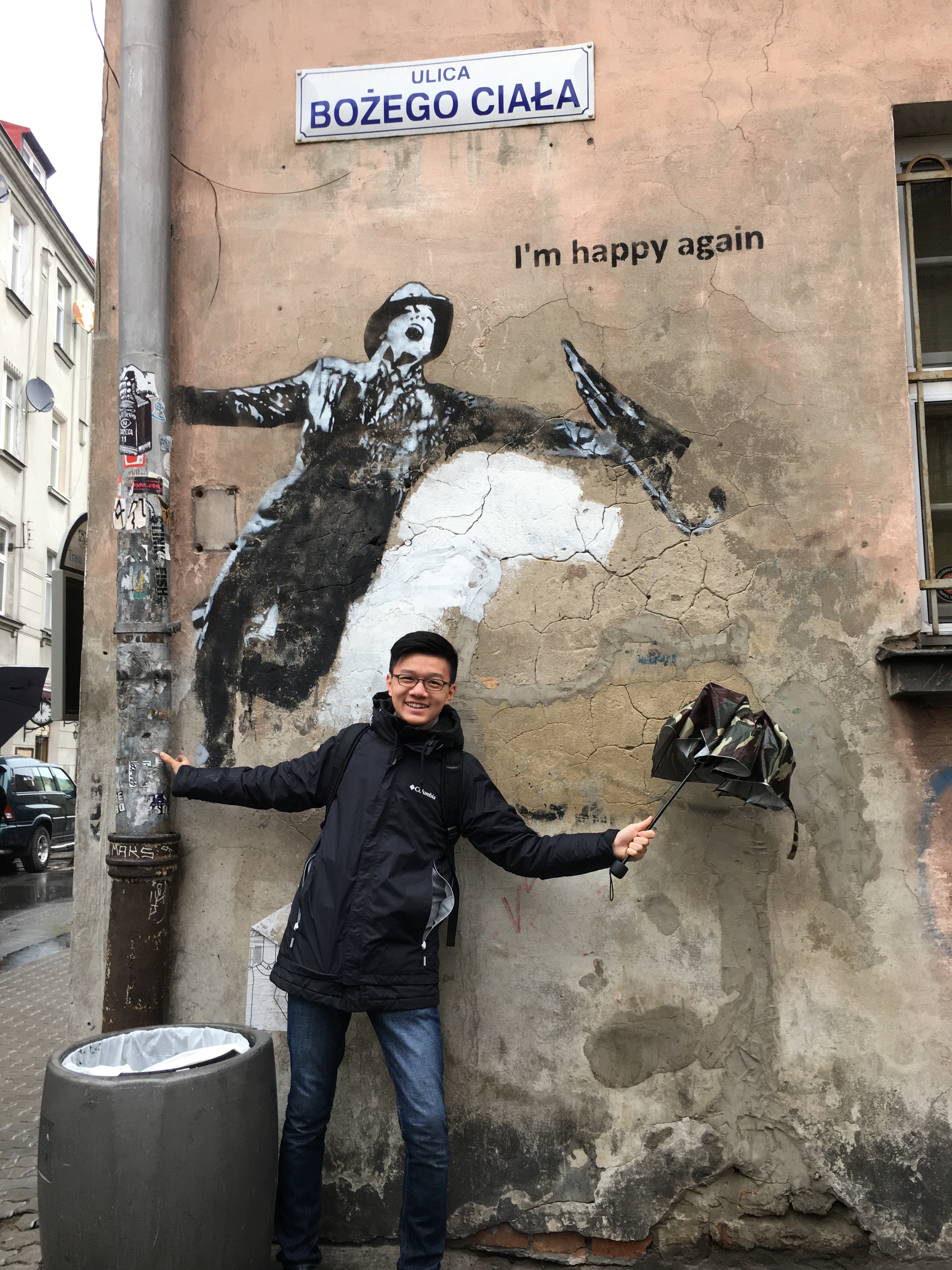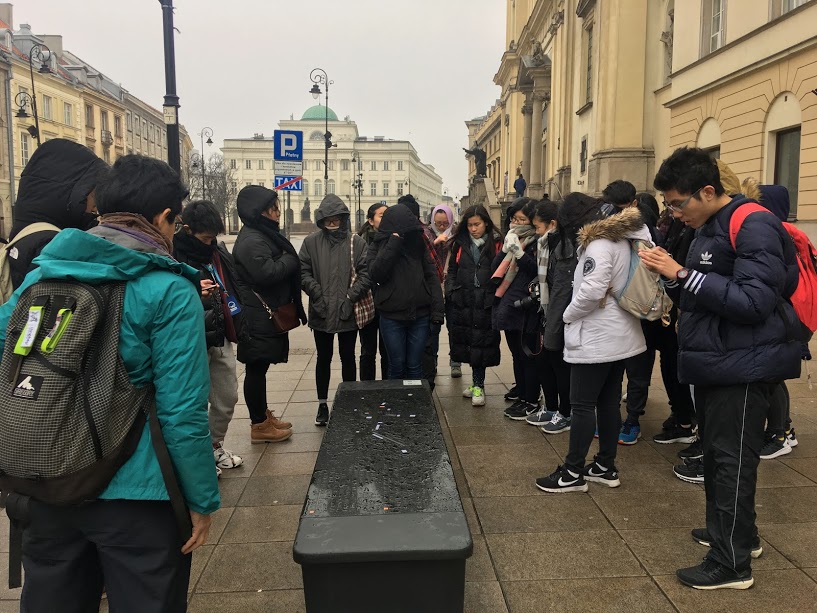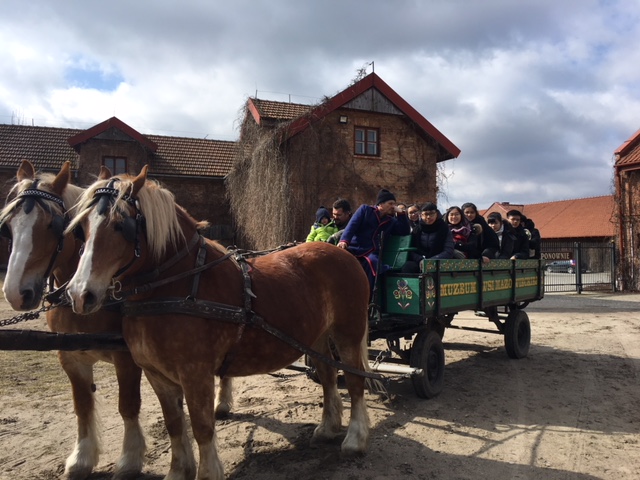 CCSC Study Tours
Field trip to Vietnam 2018
Date : 27 March to 2 April 2018
A team of 37 students joined an overseas geography field trip to the southern part of Vietnam, including an offshore island in the Gulf of Thailand. The purpose of the trip was to understand the impact of climate change on tourist attractions in Vietnam and let students experience the authentic Vietnamese culture. The field trip included visits to a local fishing village, a market town in Mekong Delta and some other historical sites.
The smiling faces and helping hands offered by the locals to me were a big surprise. Not only the staff in restaurants and hotels served us passionately, the locals also welcomed us to Vietnam. Despite the fact that Vietnam was involved in several bloody wars before, the Vietnamese still welcome foreigners to their homes. "Where are you from?" I was asked this question many times these days. The Vietnamese are always curious about your background and culture. "Can I help you?" That's another question I was asked frequently. For instance, even if you were just standing in a street searching for your destination, there must be a local trying to help you. The Vietnamese always try their very best to show us how attractive Vietnam is.
Tina Kwan (5D, 2017-18)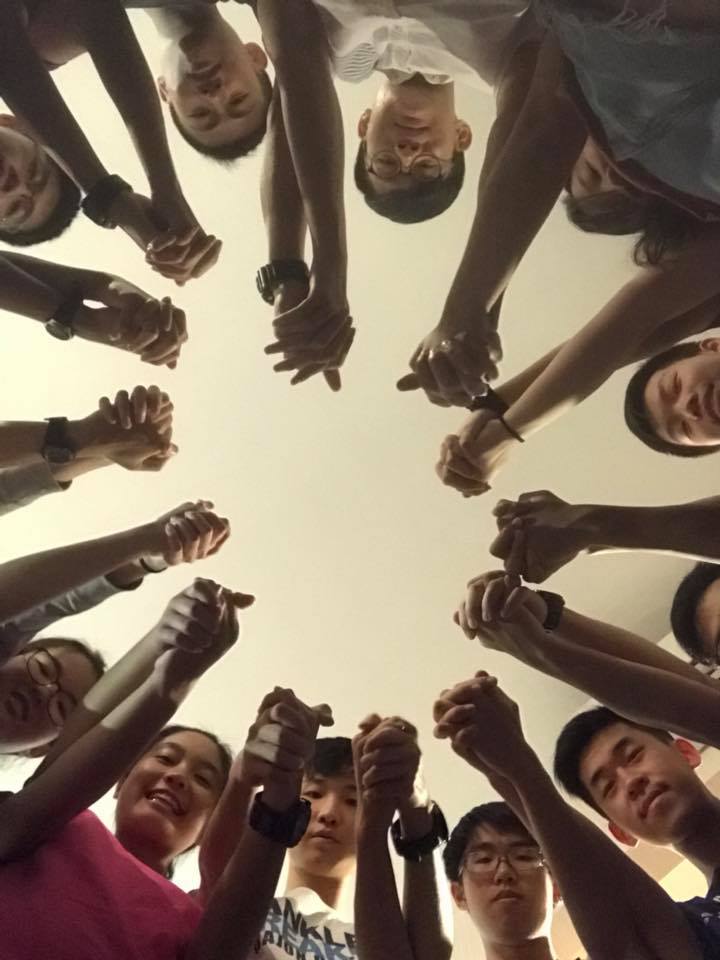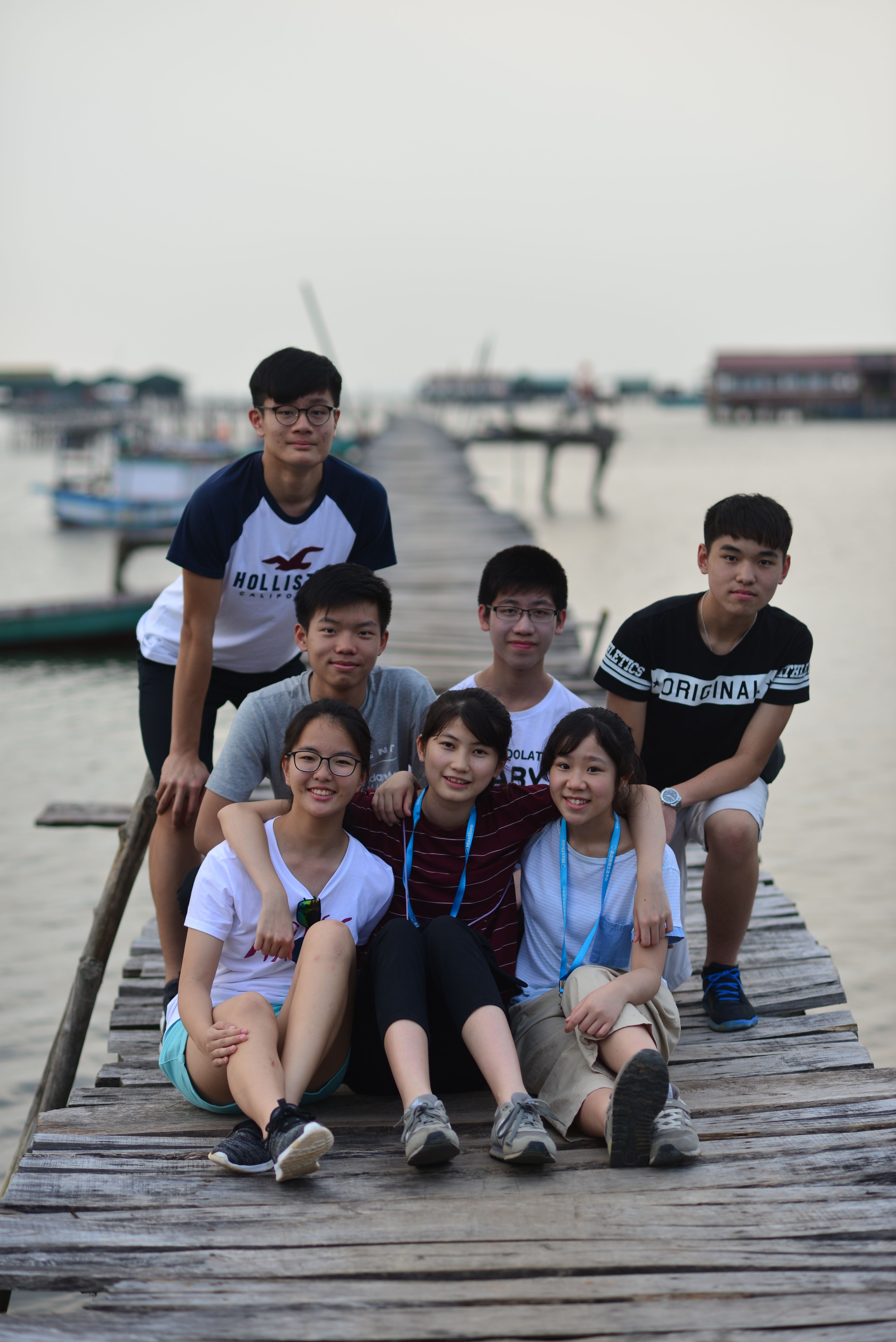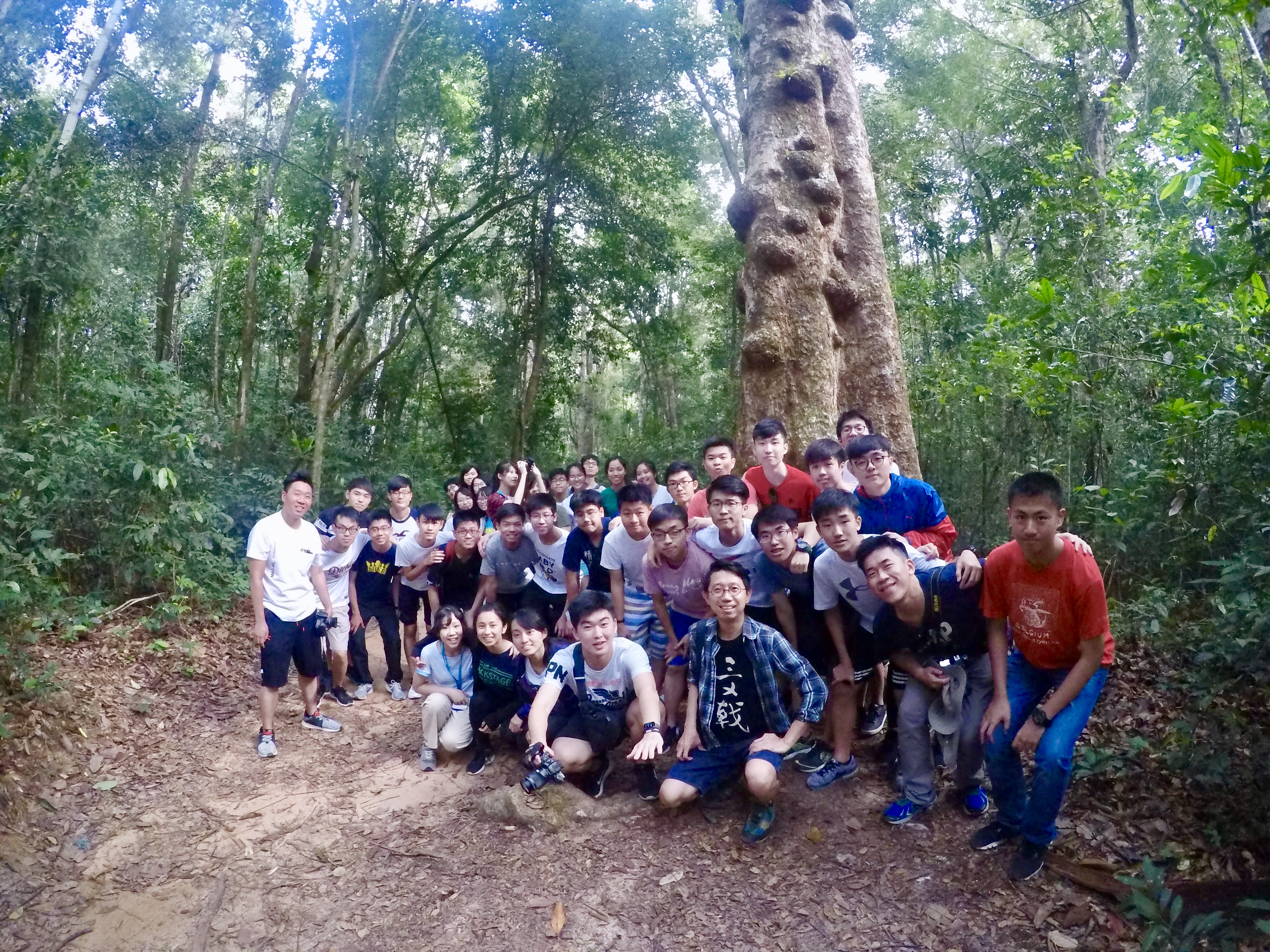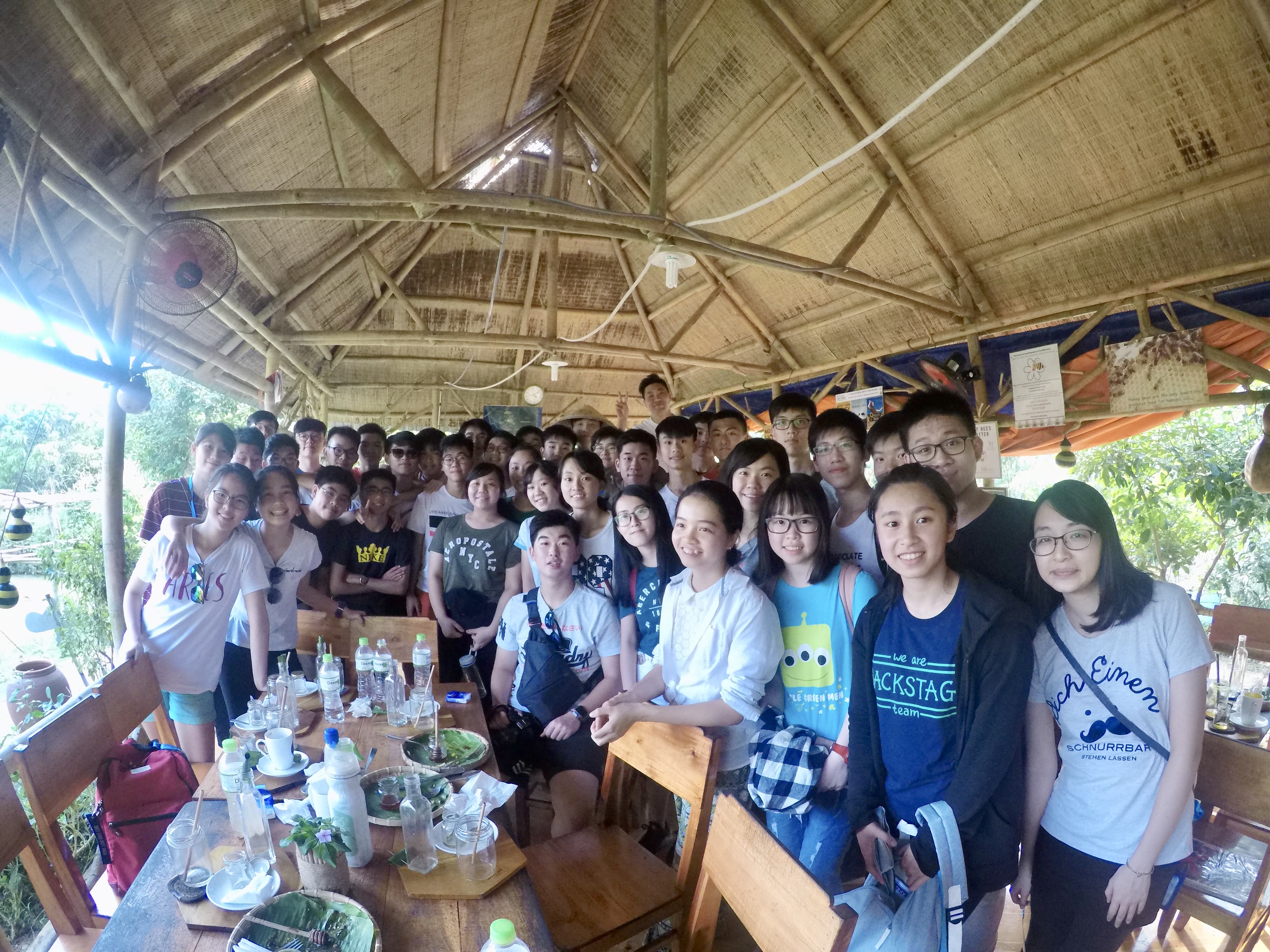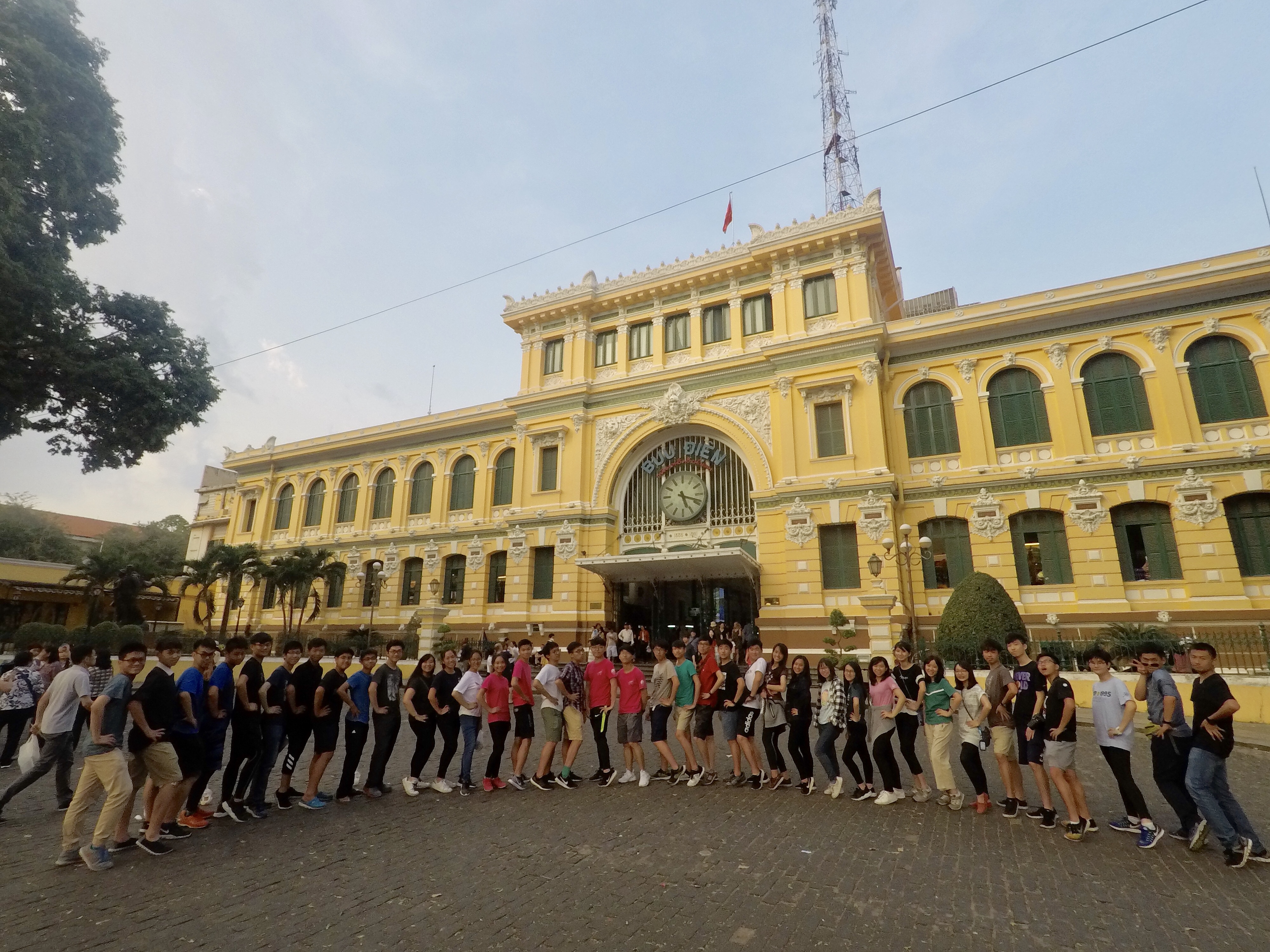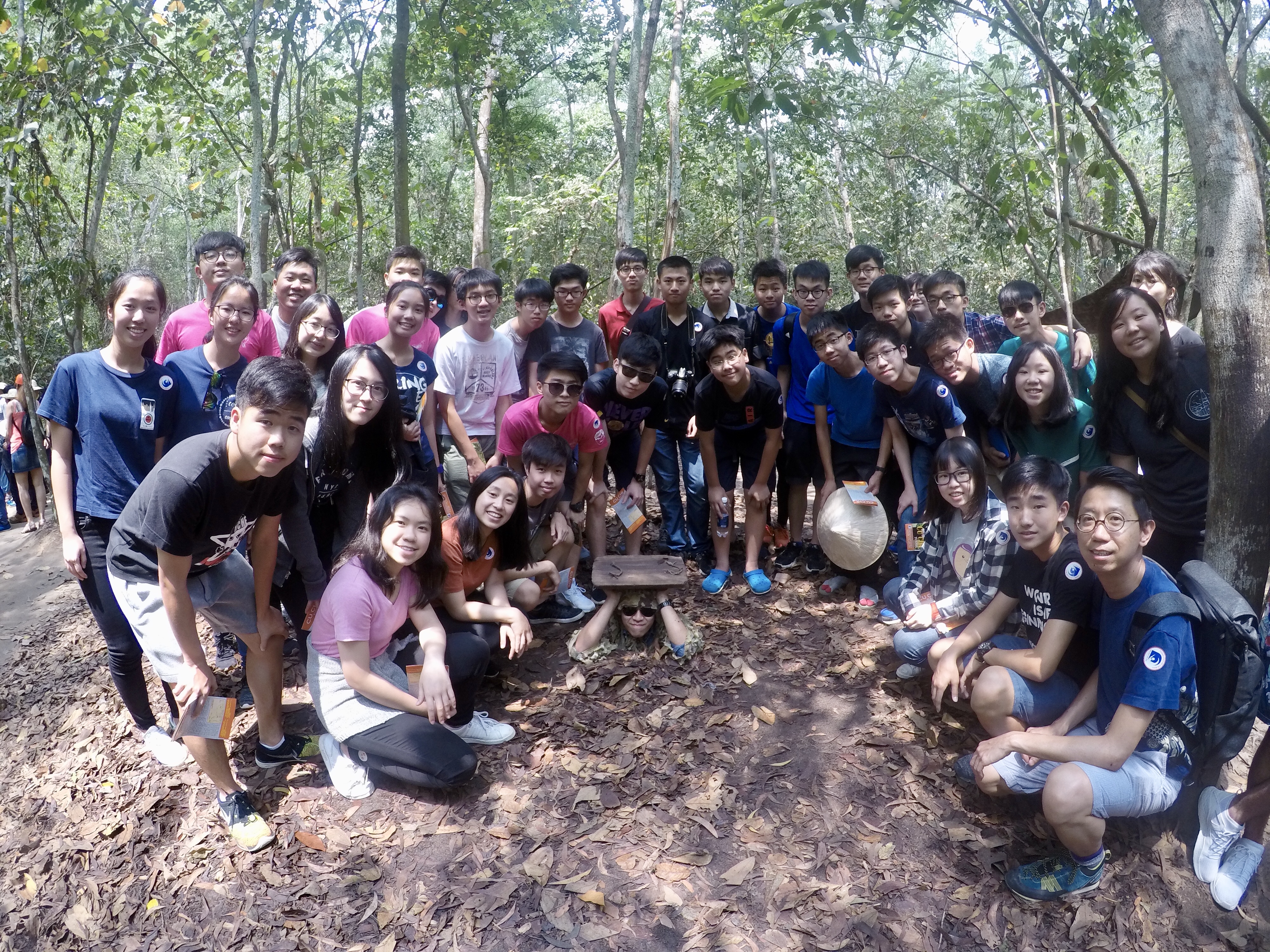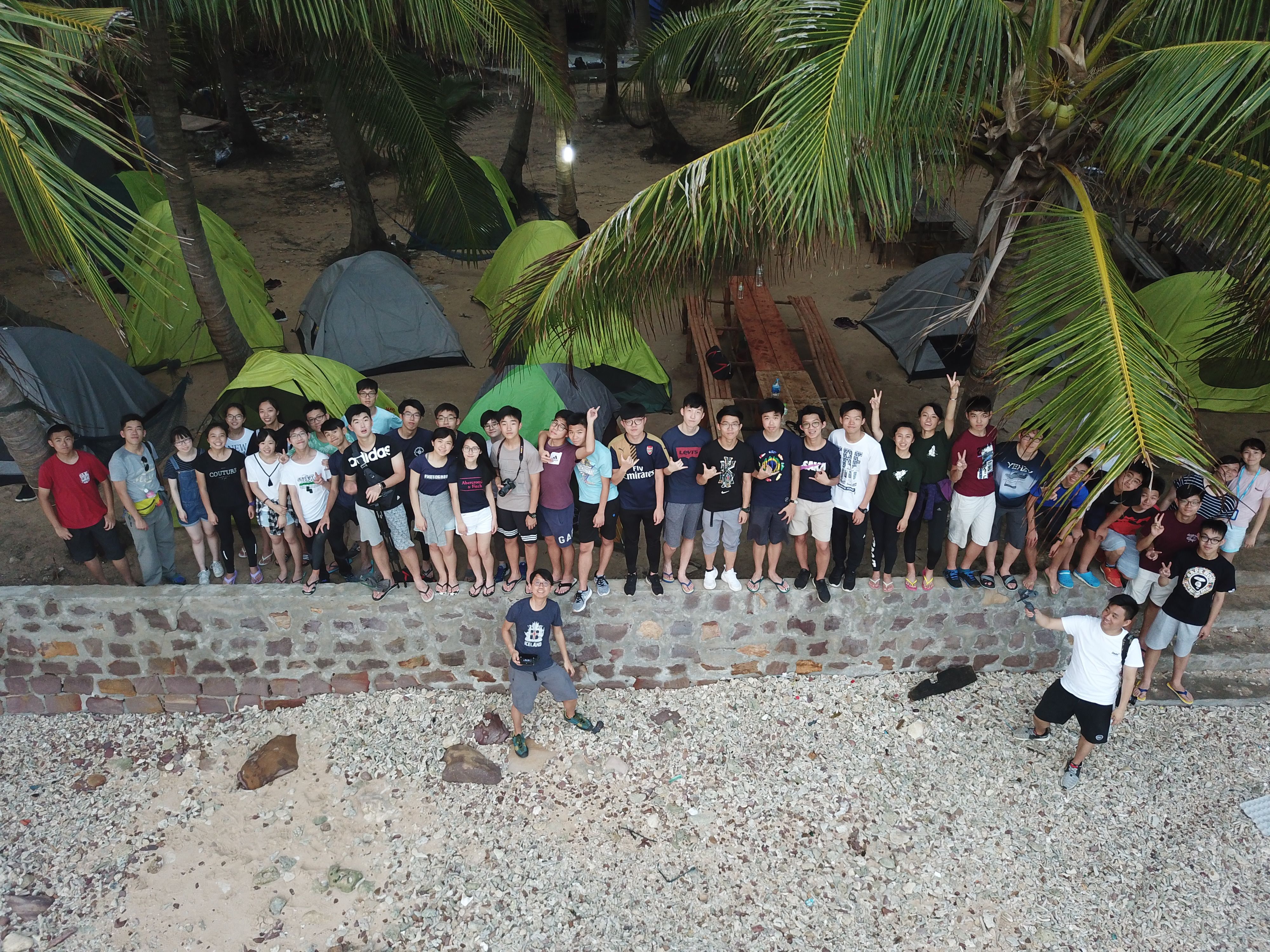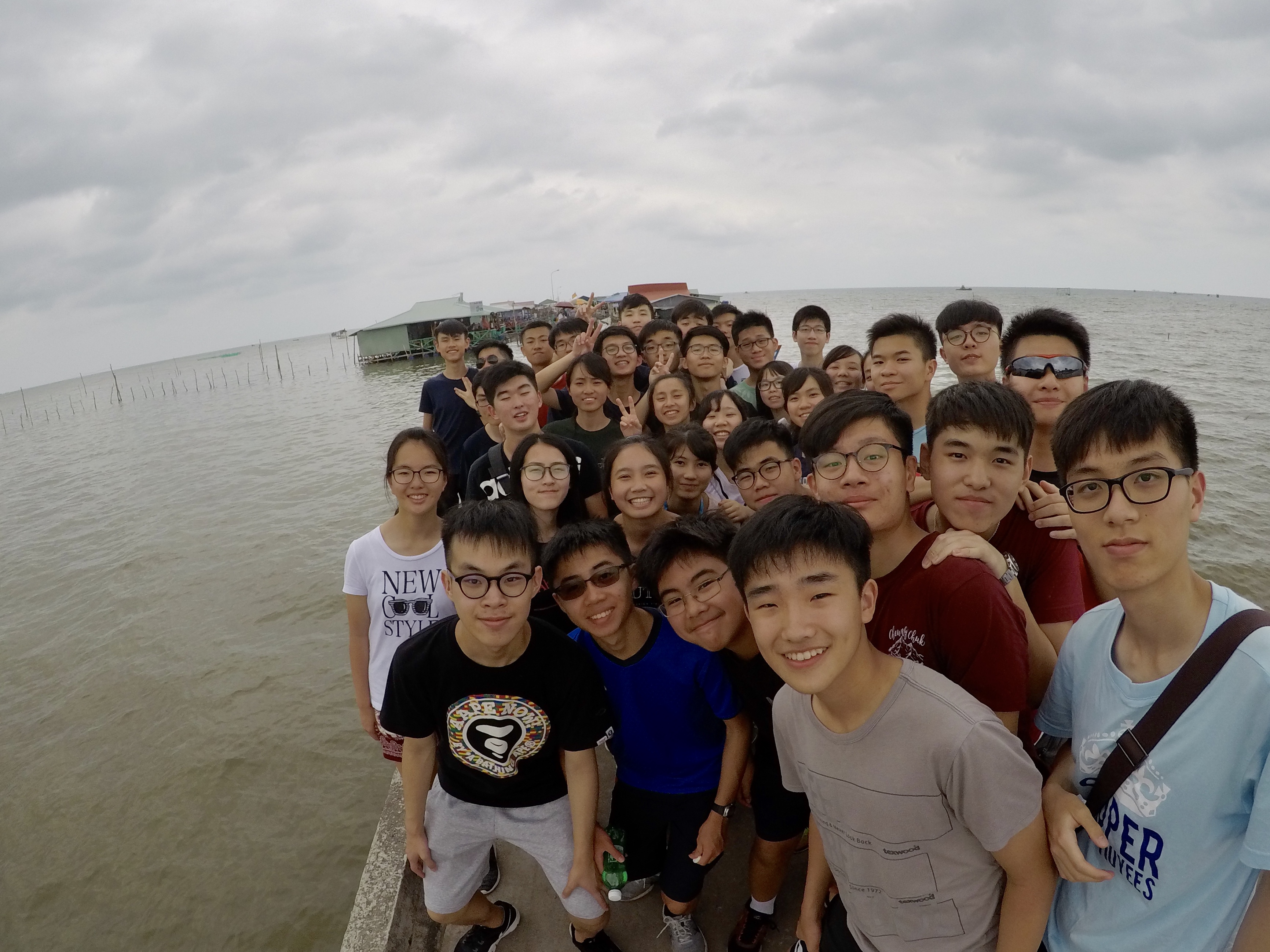 CCSC Study Tours
An Exploration into the History, Culture and Economic Development of Xian – Starting Point of Silk Road
Date : 26 March to 30 March 2018
10 S5 students took part in the tour which organized by Education Bureau from 26 March to 30 March 2018. The aim of this tour was to enhance student's understanding of the history and economic development of Xian. They have visited some historical sites, exchanged with local students and participated some workshops which brought precious experiences to participants.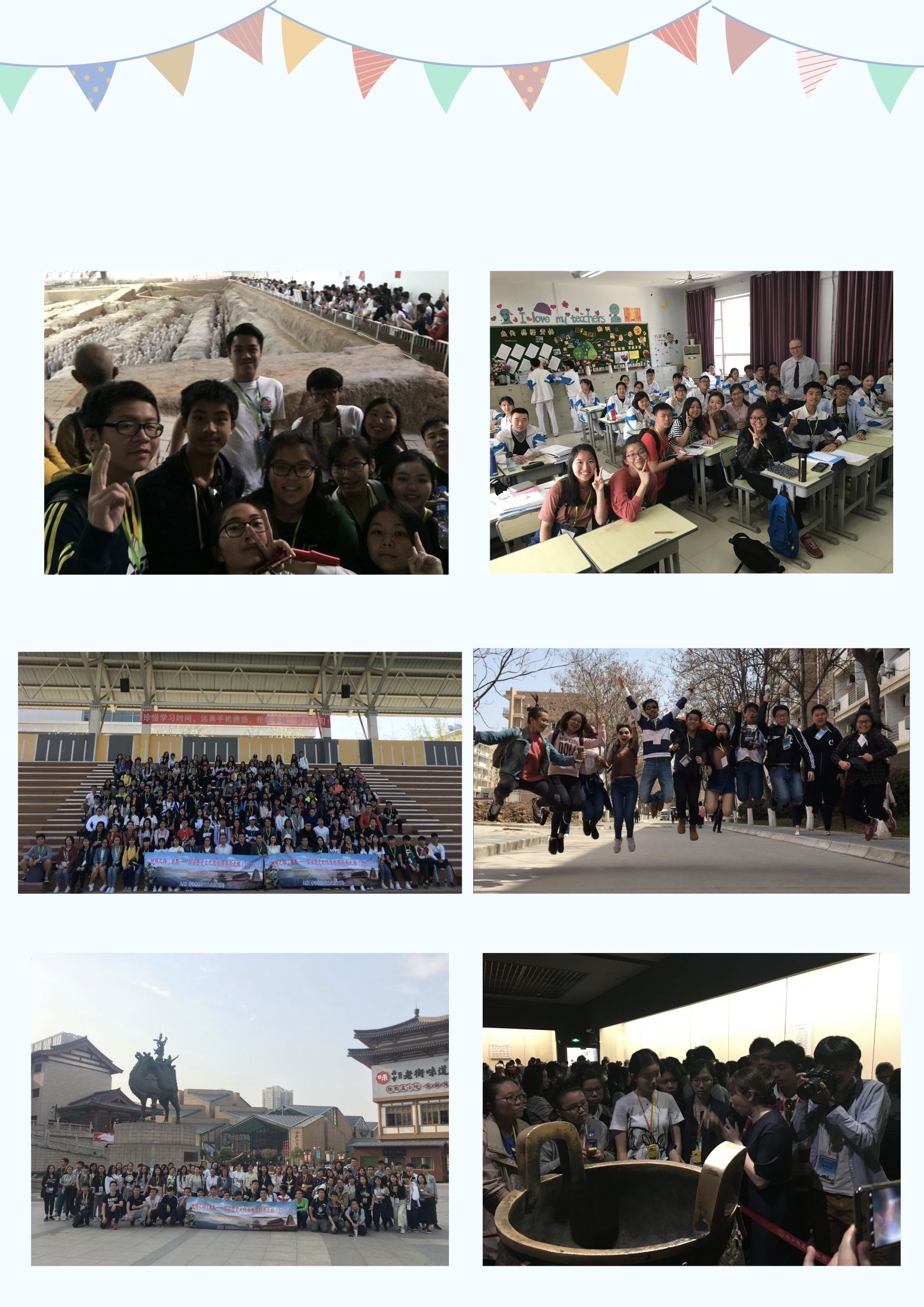 CCSC Study Tours
Dongguan Tour
Date : 9 November to 10 November 2017
"How can we obtain fresh water from China?"
"How do mainland enterprises apply STEM in production?" "How can we strike a balance between economic development and environmental protection?"
All the Form 3 students could find clues for the answers by visiting the water supply plant, high-tech enterprises and ancient villages in Dongguan. The 2-day-1-night tour could broaden students' horizons and deepen their understanding of the link between Hong Kong and China as well as the socio-economic development of the latter.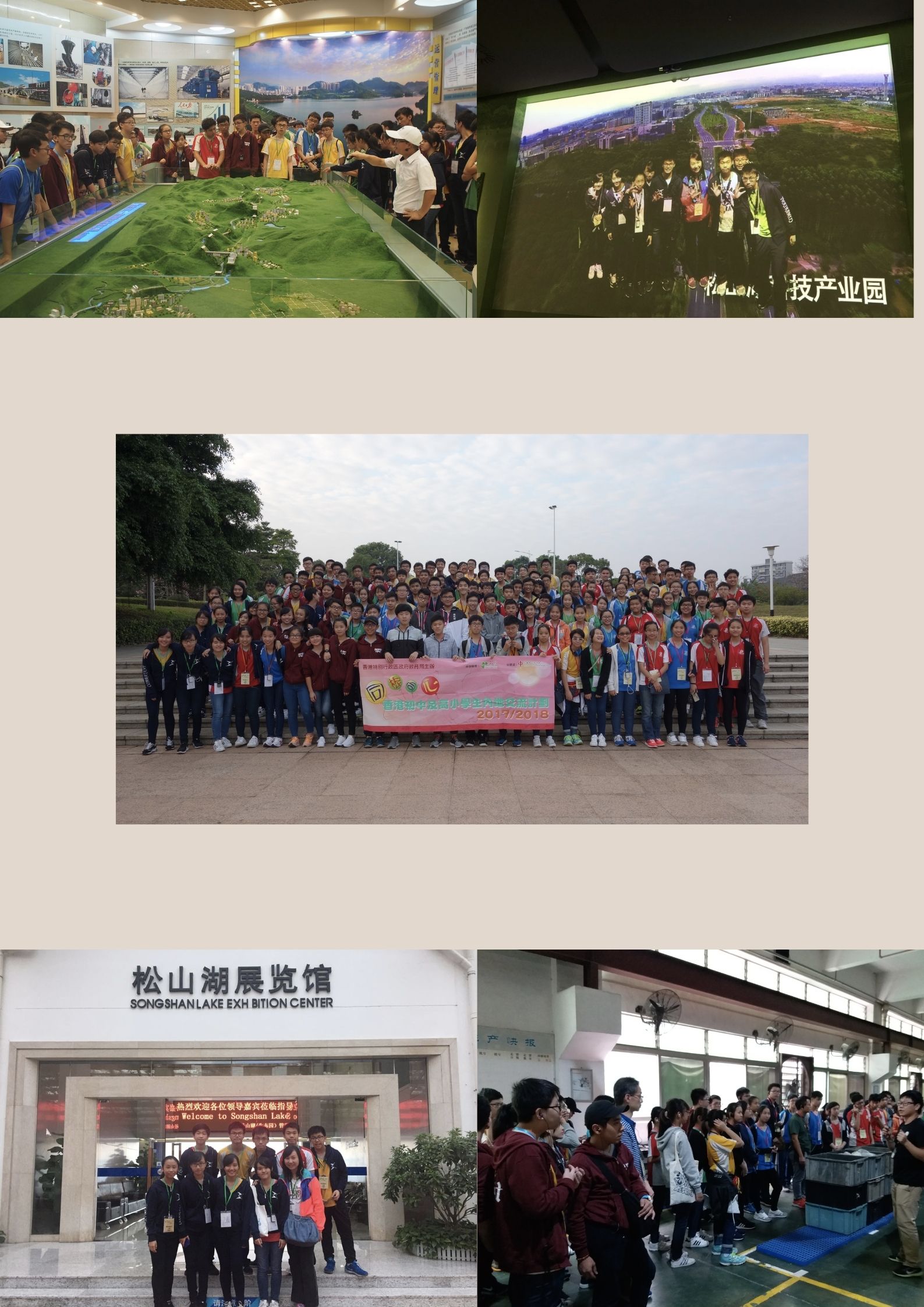 CCSC Study Tours
P.U.L.S.E Summer Camp in Canada
Date : 30 July to 14 August 2017
6 S4 students joined the programme from 30 July to 14 August 2017. The students participated in lessons and activities such as city tracing to enrich their understanding of leadership and social justice. During the lessons, the students explored and reflected on their potential and willingness to make a positive social impact through the lens of global leadership. Out of the classroom, our students met other students from all over the world and developed intercultural skills by interacting with people of differing backgrounds. Our students enjoyed the camp a lot.
The following is a reflection written by Leung Chi Yan of S4C, one of the participants of the camp.
During my summer vacation, I joined a two-week exchange program to Canada– Camp Pulse. It is a really remarkable experience in my life and has indeed changed me a lot.
The camp was organized by Alpha Education, which is a non-profit educational NGO and a registered charity in Canada. In the morning of the first five days, we had lessons and discussions about different topics such as "Comfort Women" and "Identities". In the afternoon, we visited tourist attractions such as the Niagara Falls, and even tried rafting in the Grand River. Moreover, we played different games to break the ice and develop friendship among the participants regardless of nationality and identity. During these few days, I made two new friends, Caitlin and Brenna from Canada.
In the next three days, we went to the capital of Canada, Ottawa. We visited the political hub of Canada, the Parliament Hill and watched the Changing of the Guard ceremony. It was quite impressive to see the loyalty of the guards and to know how much Canadians love their country. Also, we went to the Canadian Museum of History and had a deeper look of the history of Canada. We learnt more about the Canadian-American War in 1812, as well as how the original habitants of Canada, the indigenous people, were poorly treated by the British and French in the past. It was a meaningful visit and guided me to think deeply about colonial policies. I was genuinely upset to hear the incidents that happened to the indigenous people.
After that, we went back to Toronto and finished the last few lessons. Furthermore, we had many group activities, like our FANTASTIC group project and city trekking. These were memorable moments in my life.
Time flies and we had to say our goodbyes. Although I know that everything has its end, I could not help crying. On account of you guys, I had a meaningful summer vacation and learnt a lot more about the world! My life has become more perfect thanks to all the experiences that we shared, and I am more than glad that our paths crossed. May our paths cross again!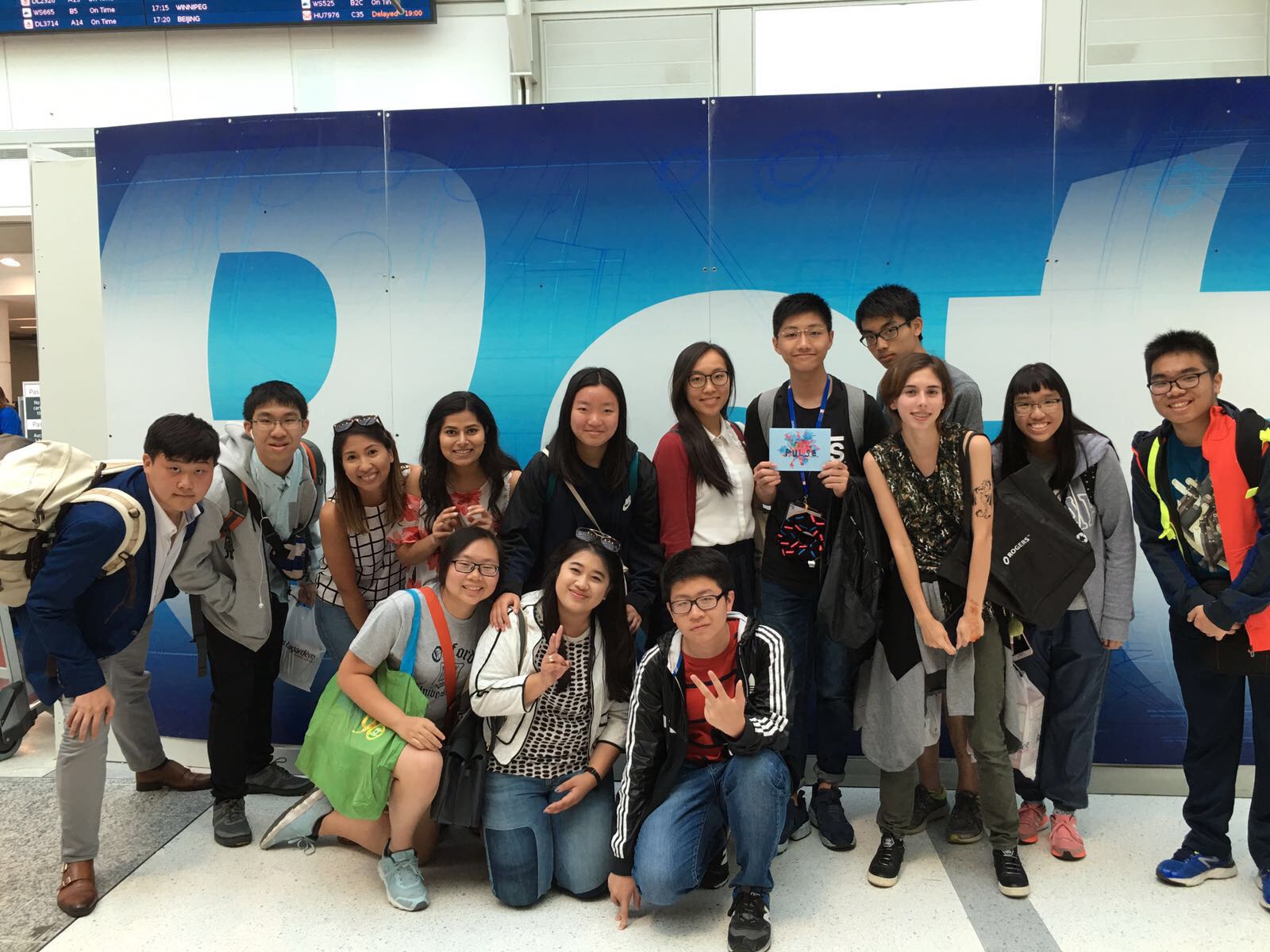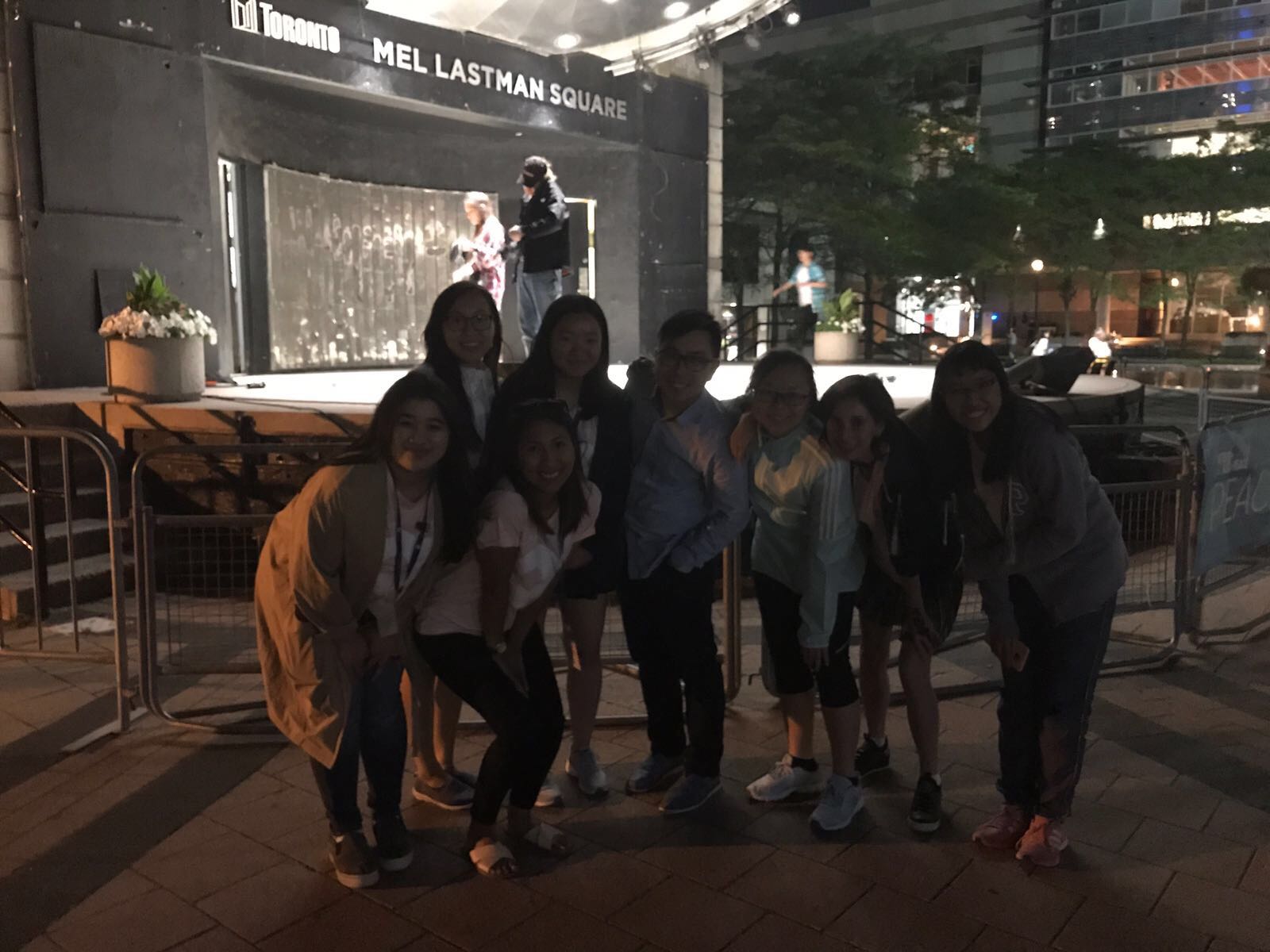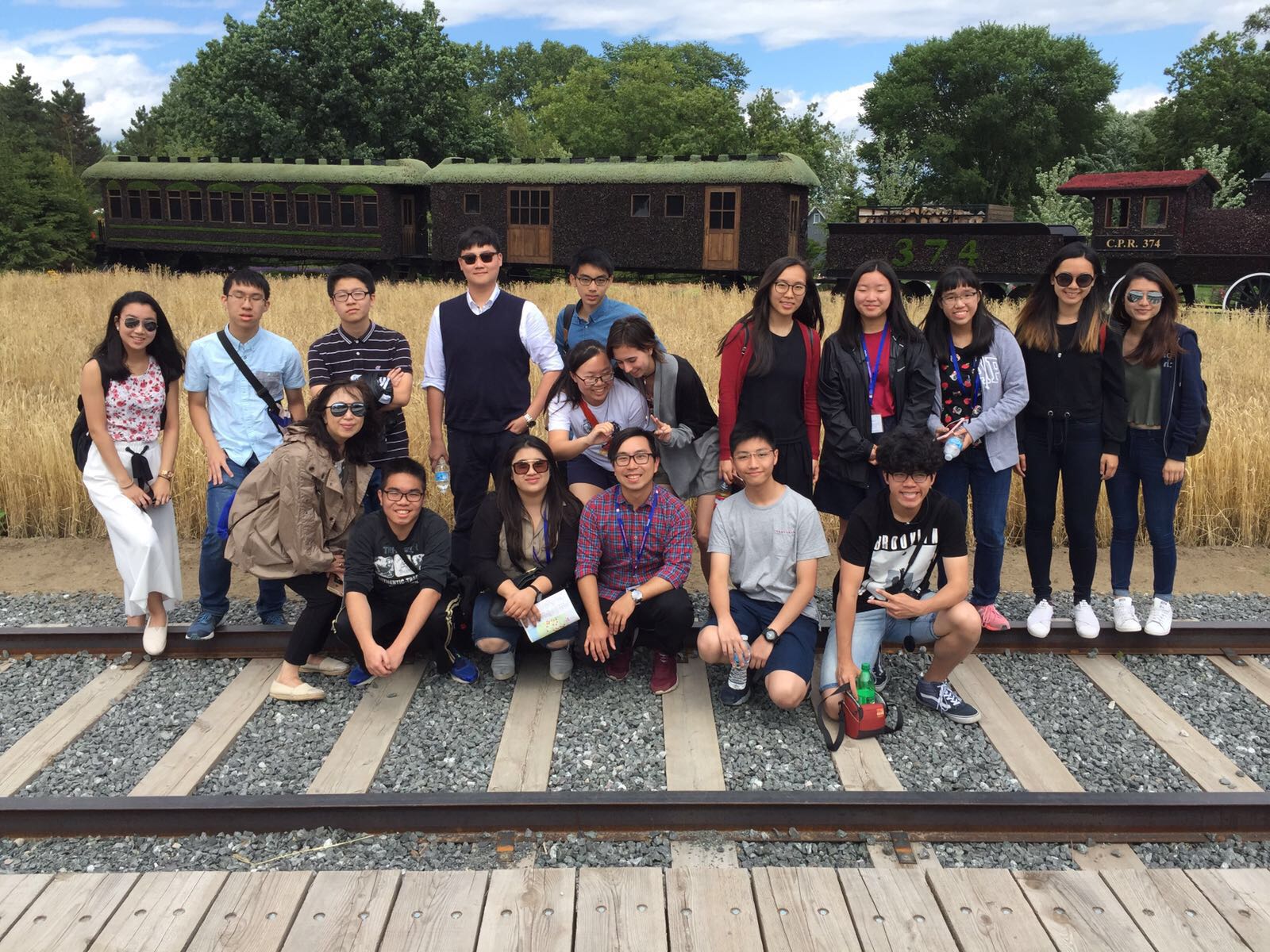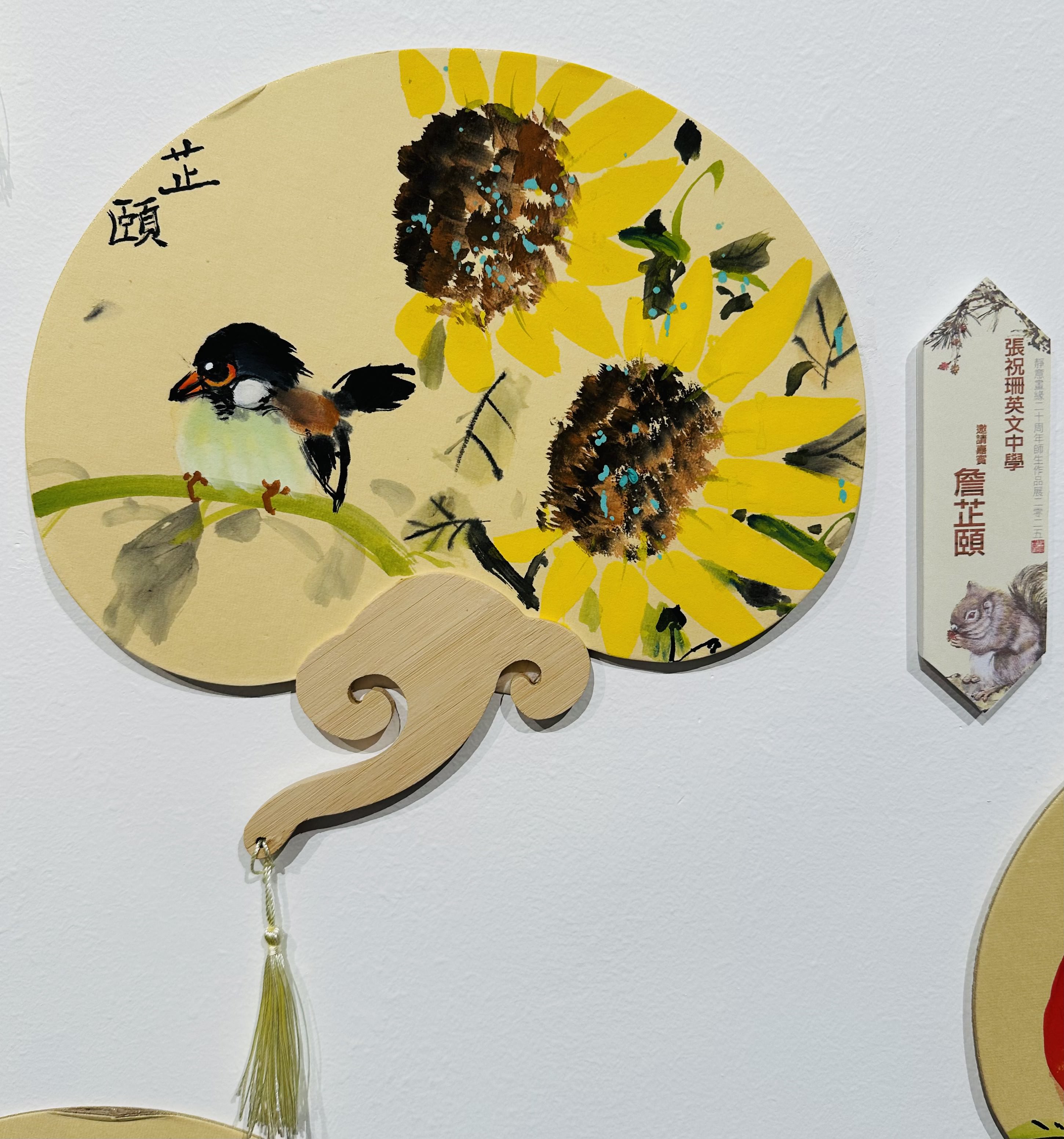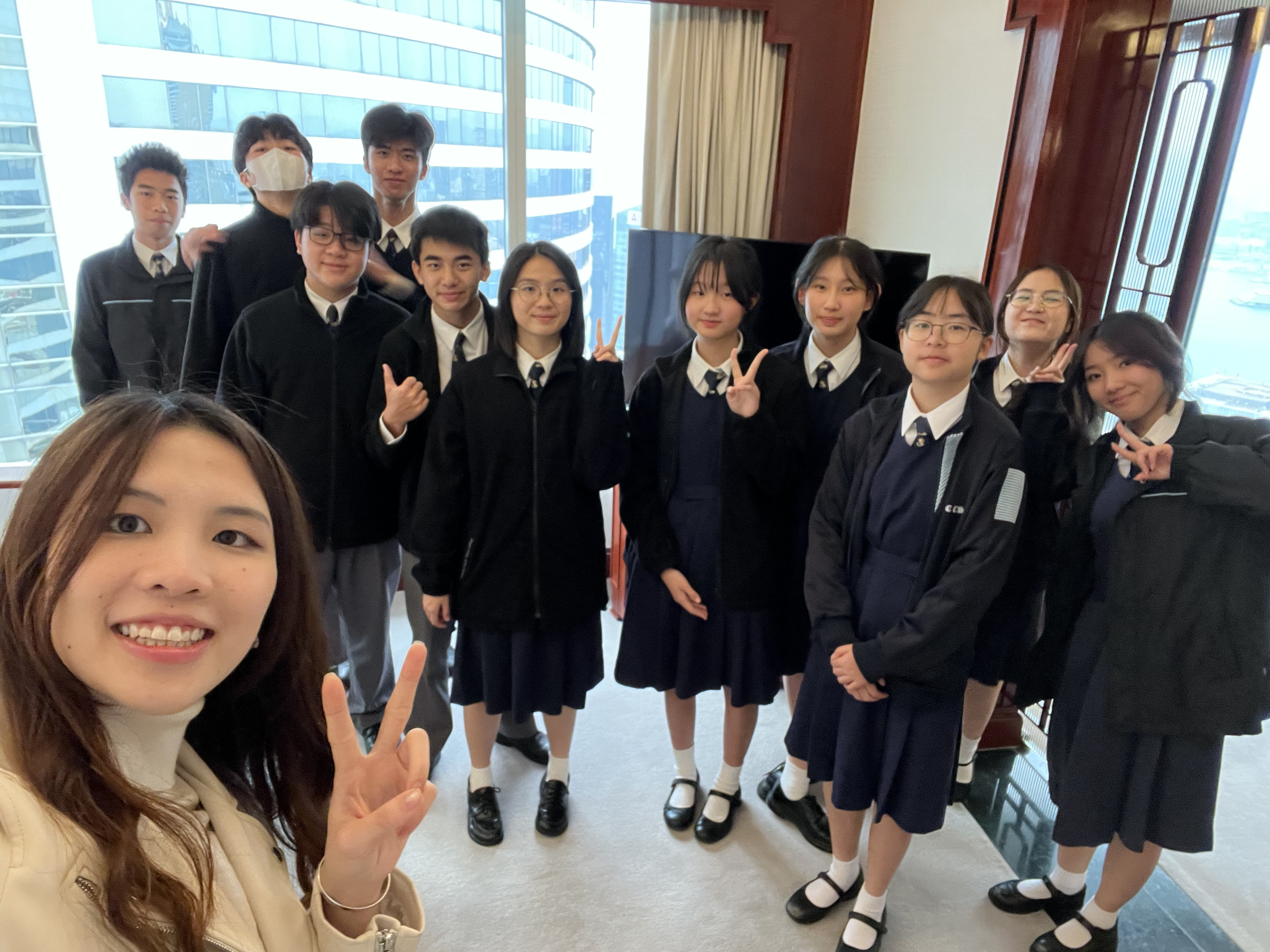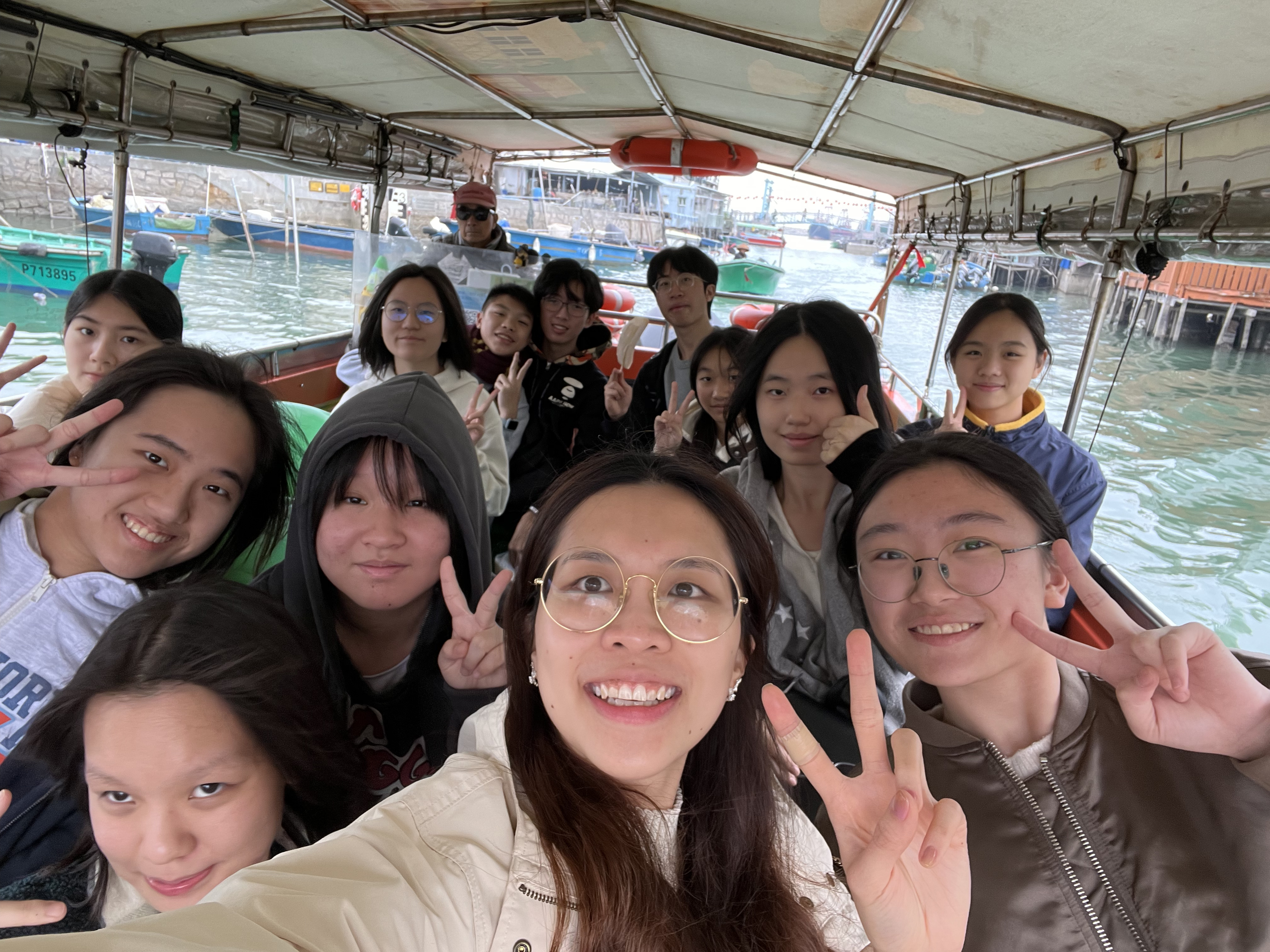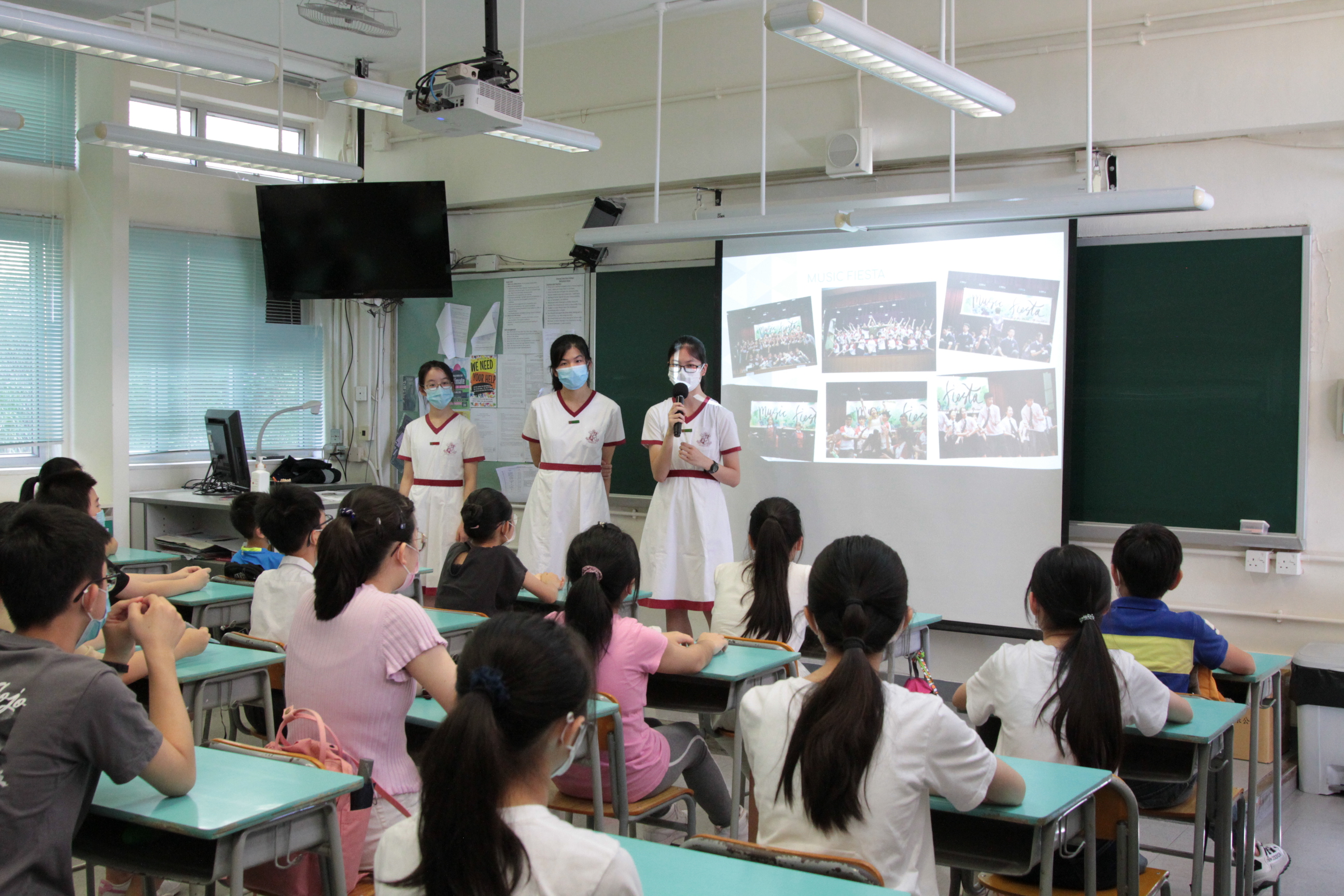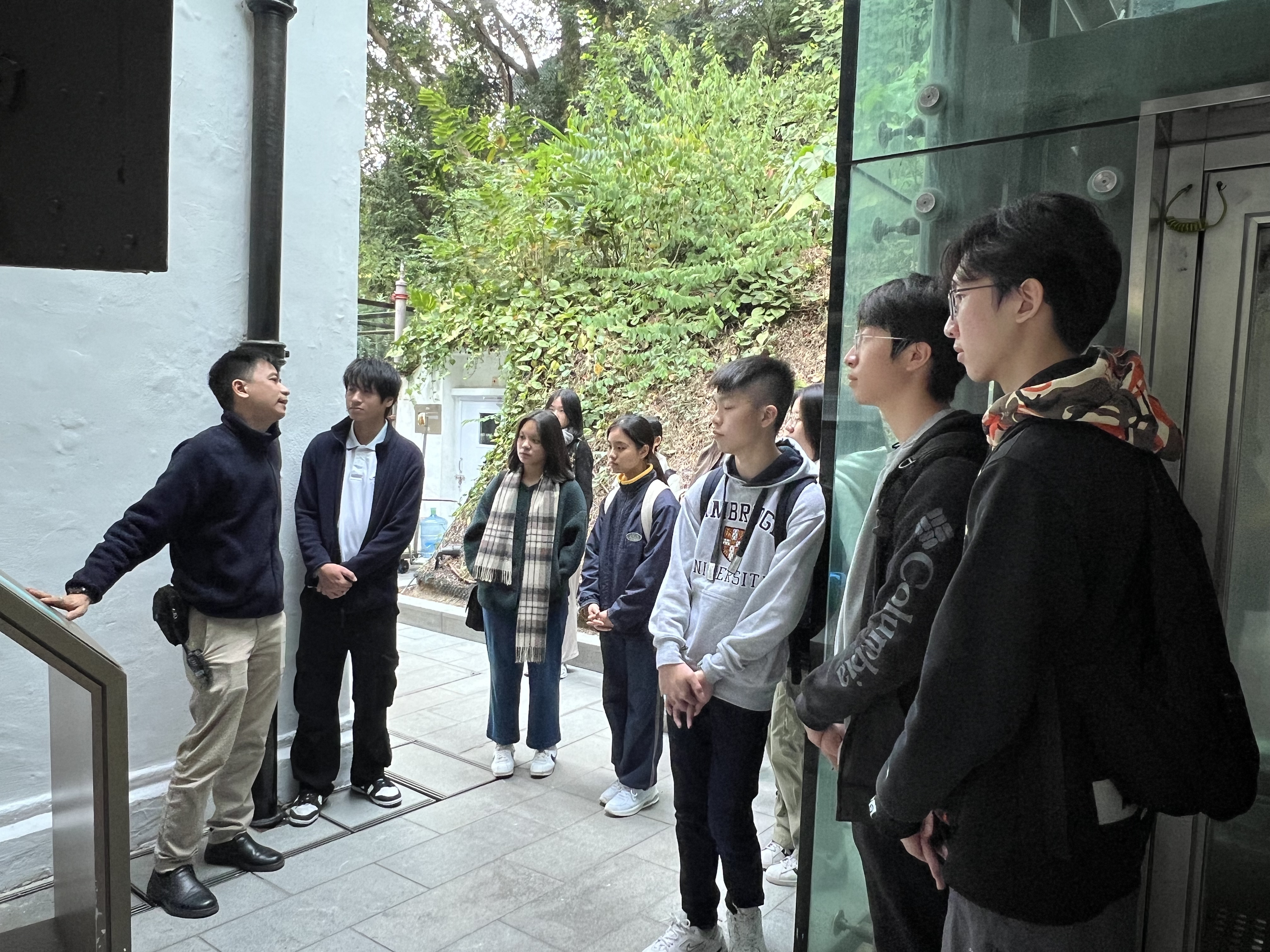 CCSC Study Tours
Service Learning Tour to Sichuan
Date : 1 April to 5 April 2015
16 S4 students participated in the tour which provided them with opportunities to serve the disadvantaged communities in remote villages in Sichuan. They delivered necessities to left-behind children, the disability and the elderly and spent time with them. They also organized activities for children in an independently operated mountain school. The learning tour widened our students' horizons and raised their awareness of caring the needy in the society.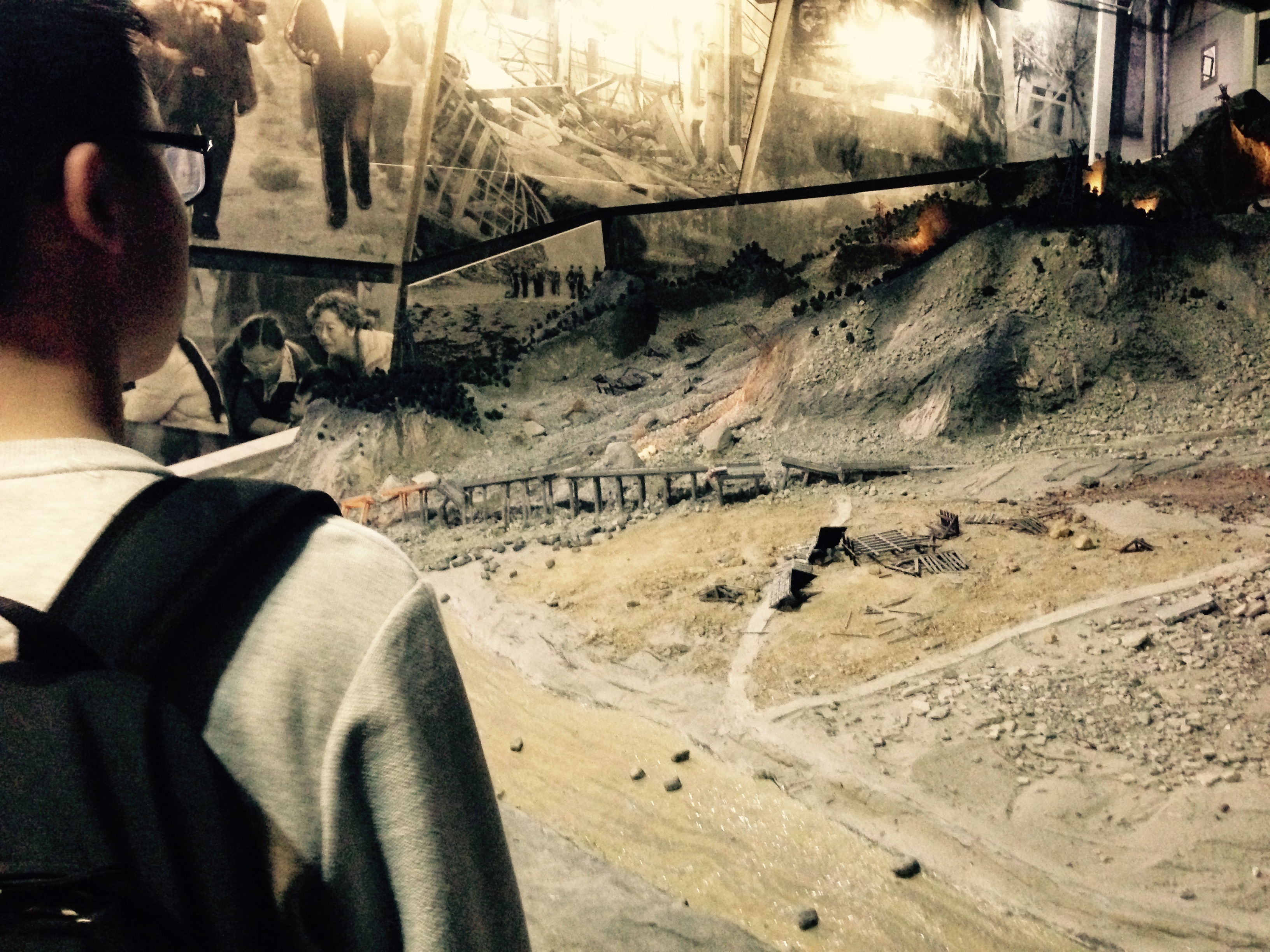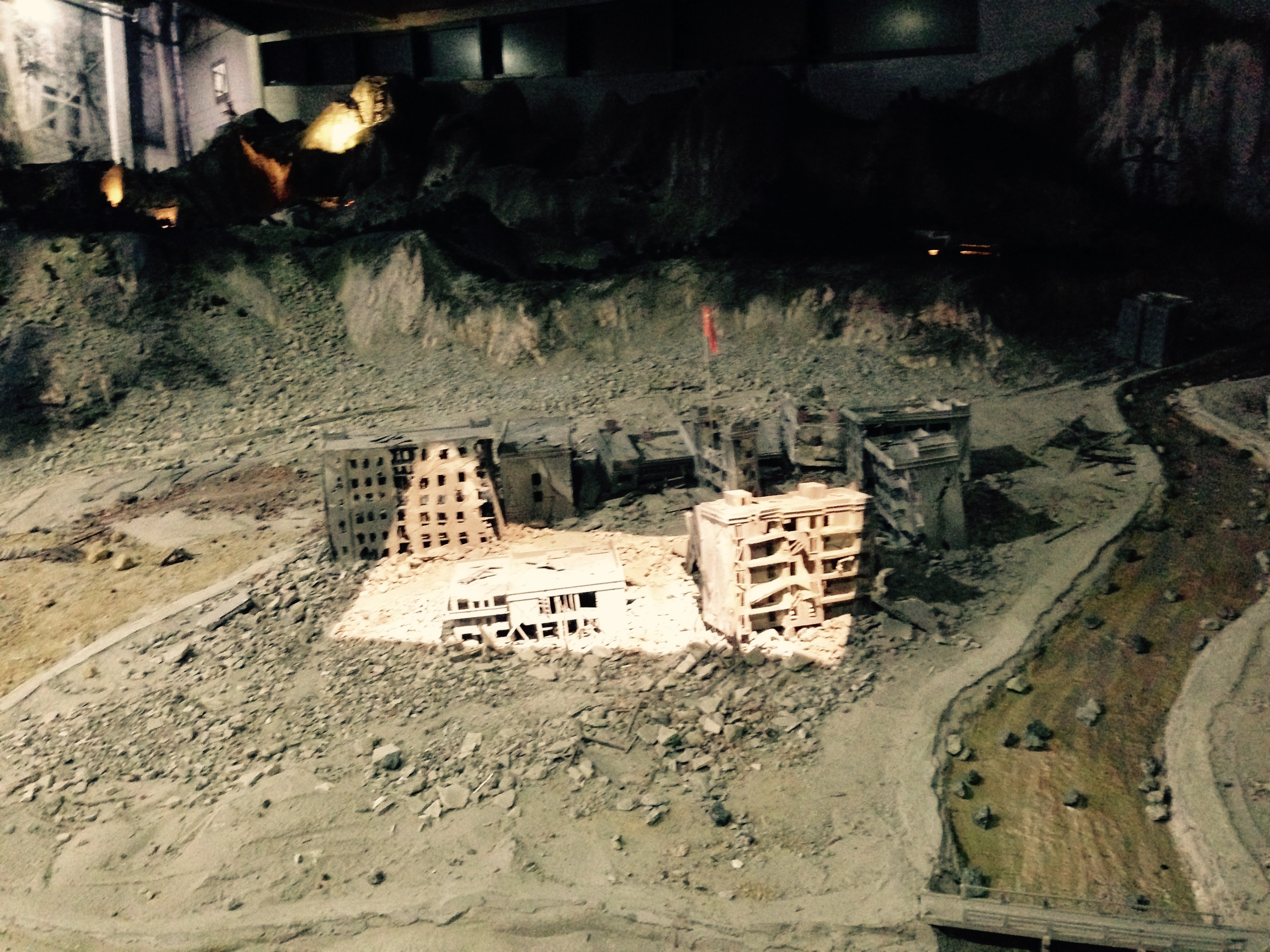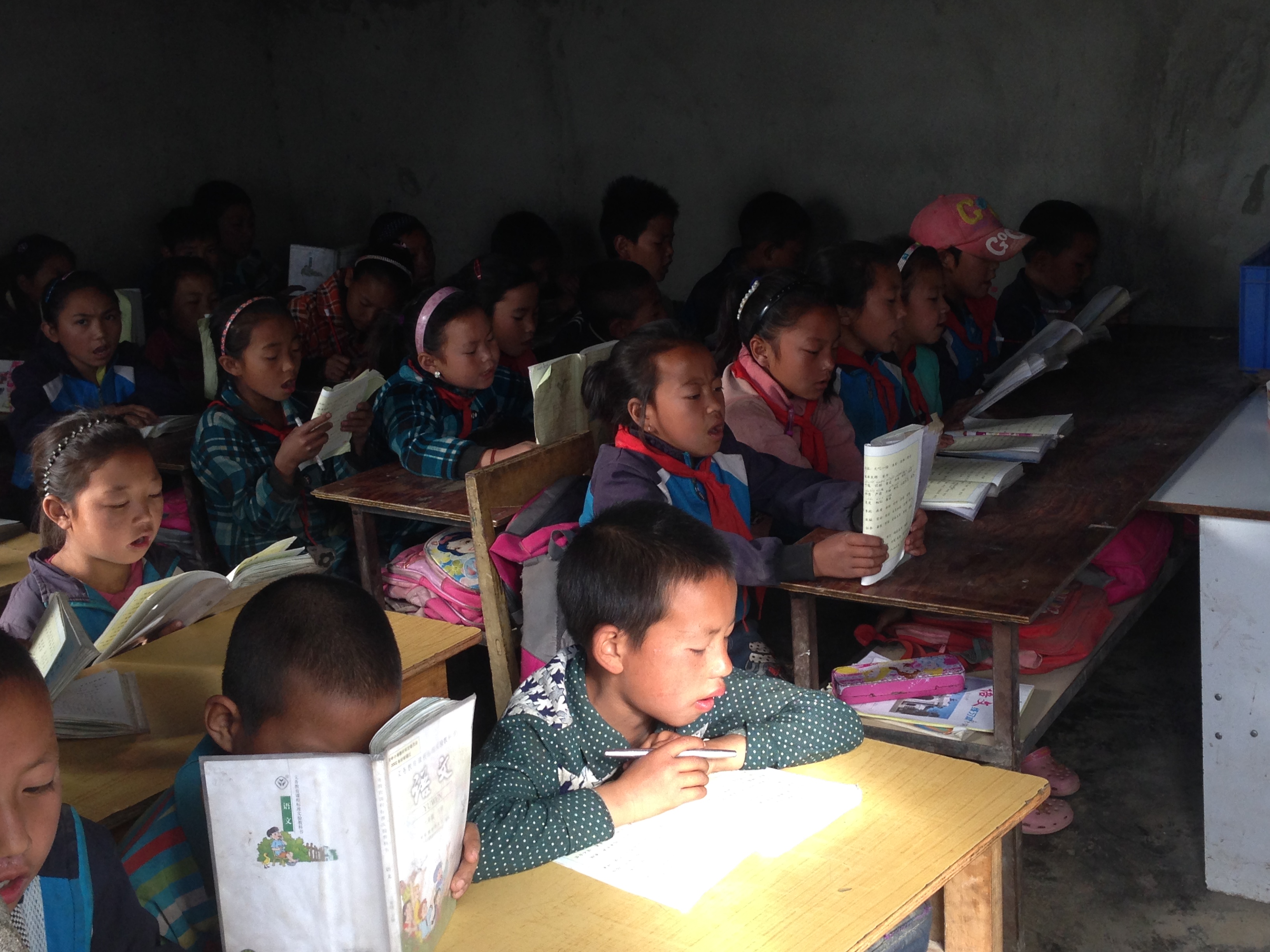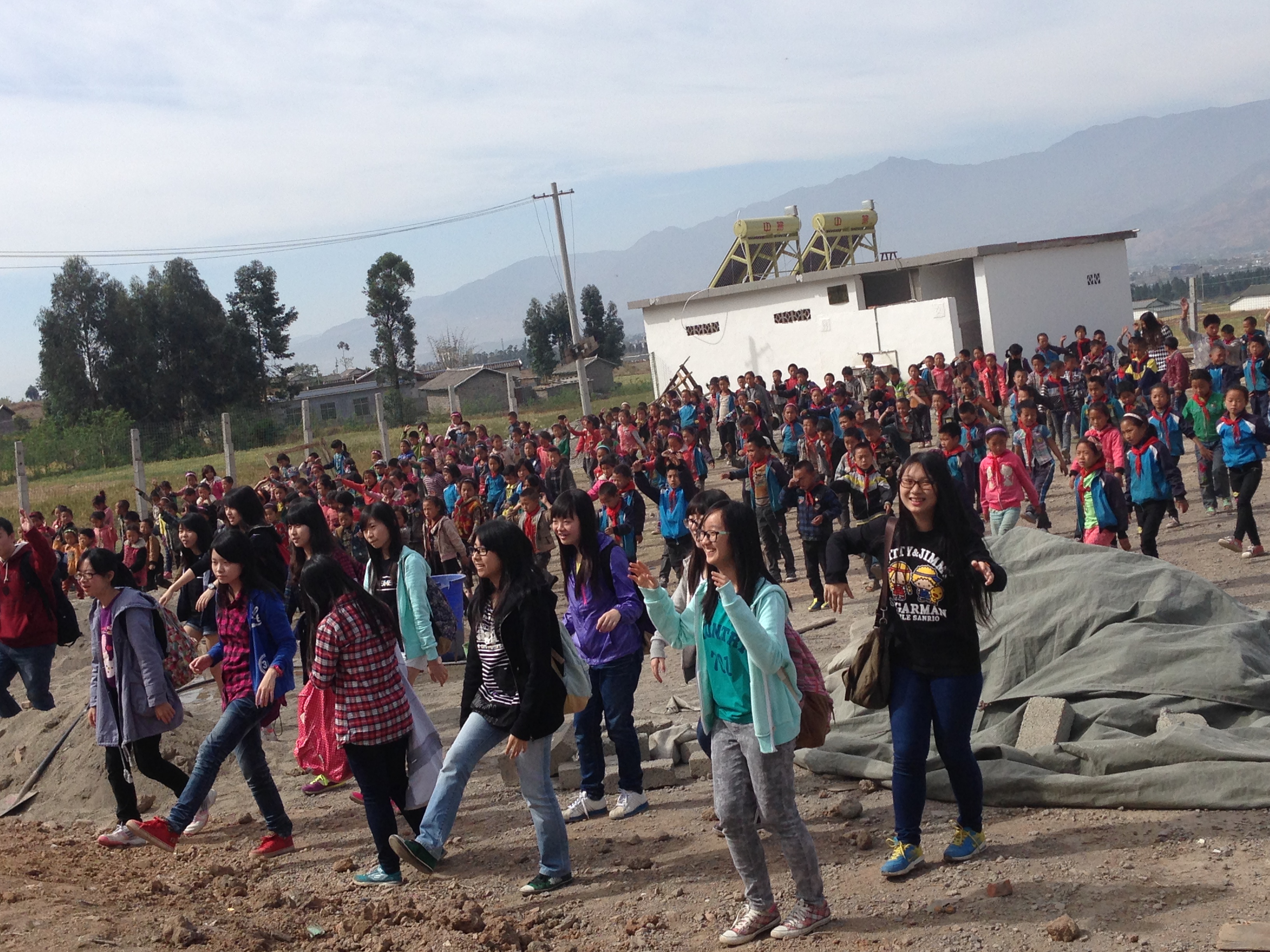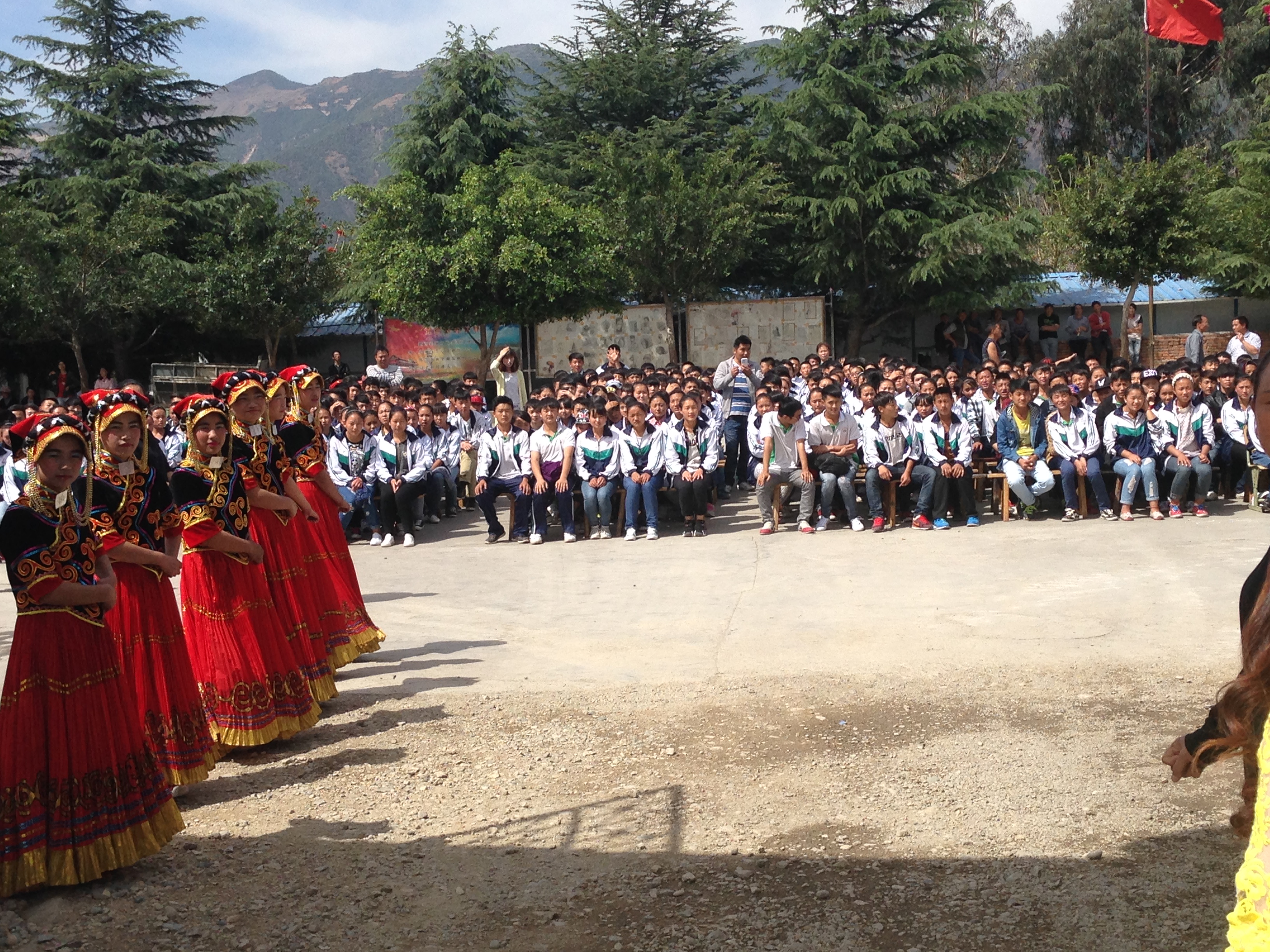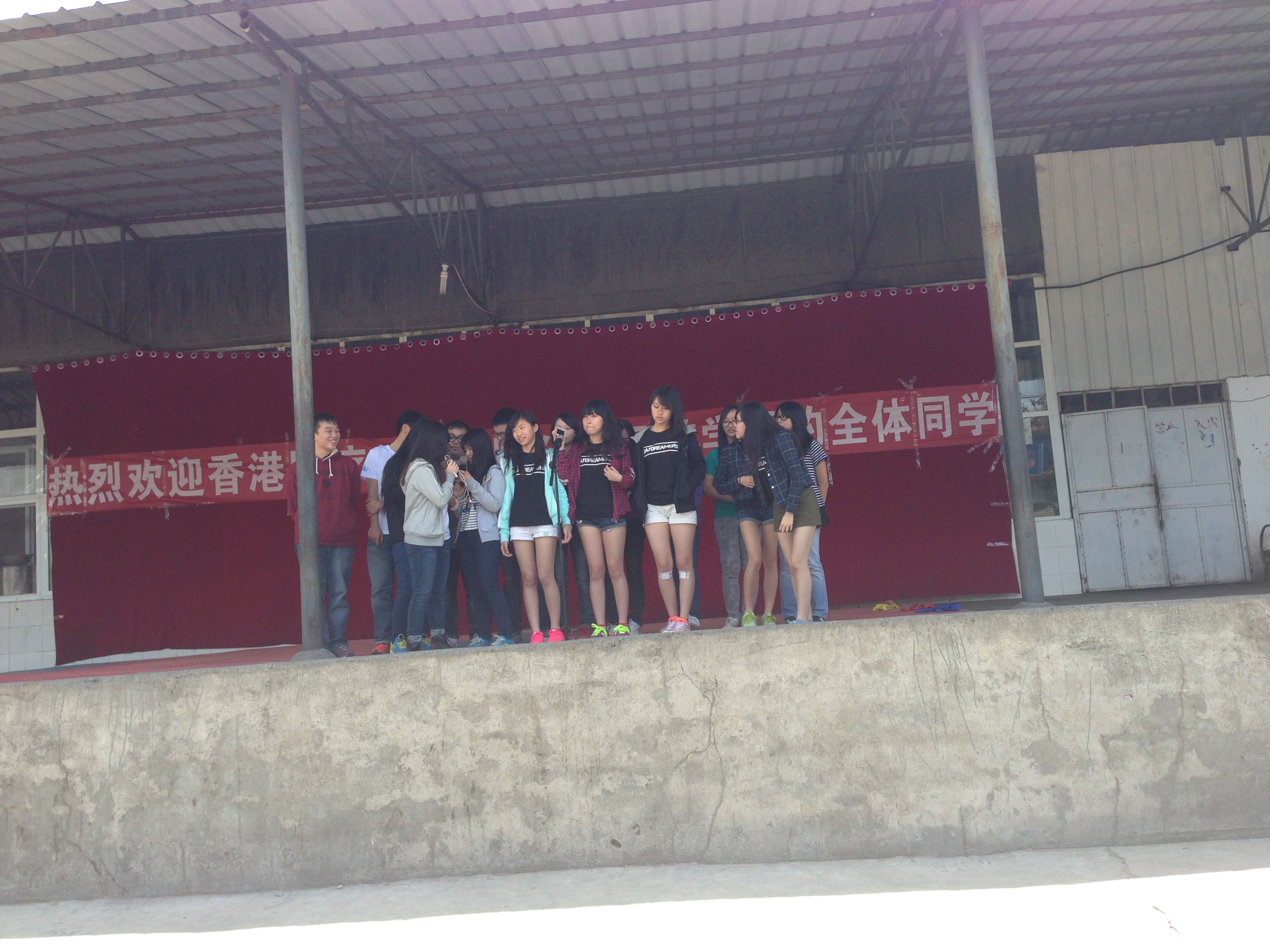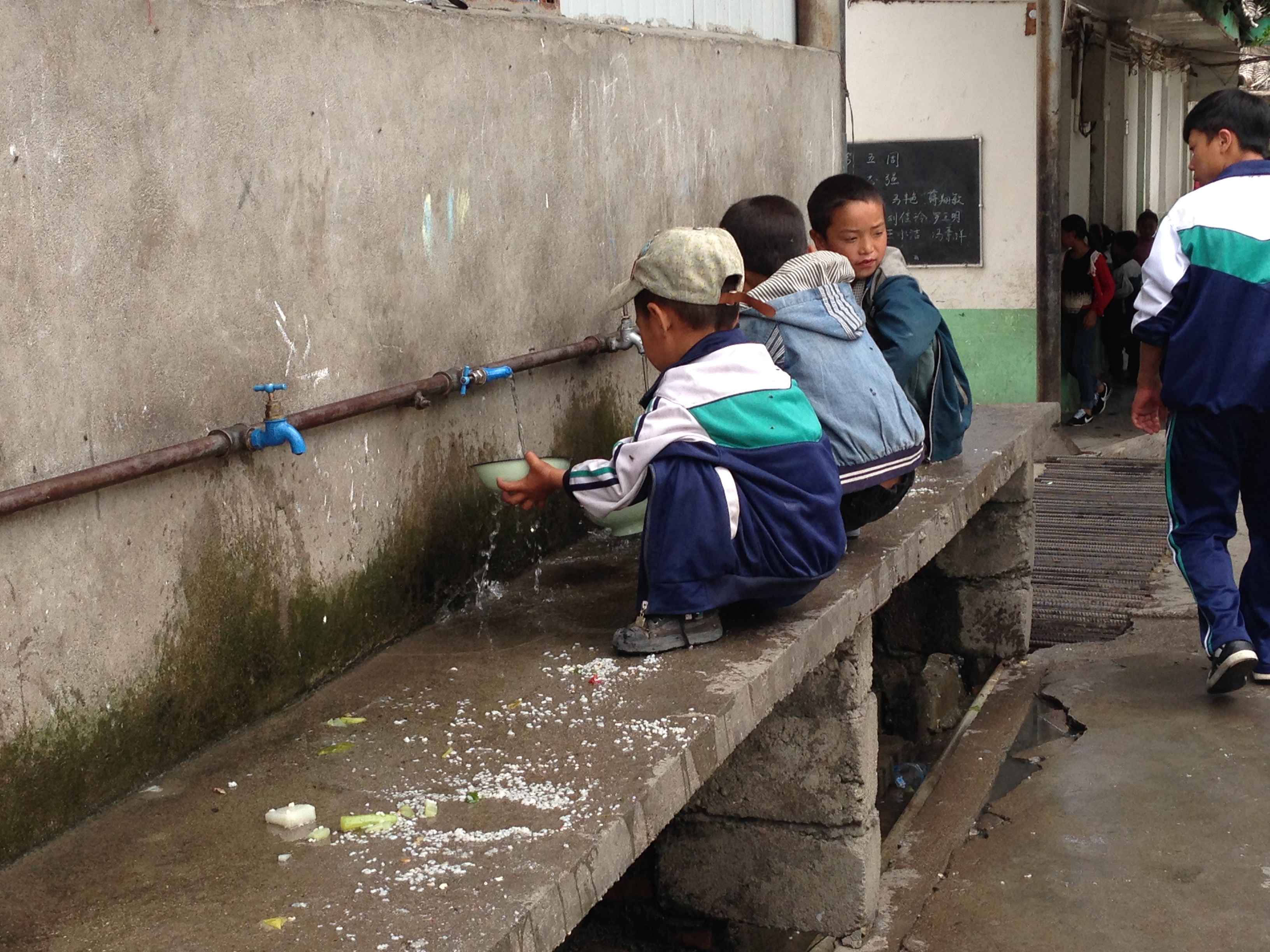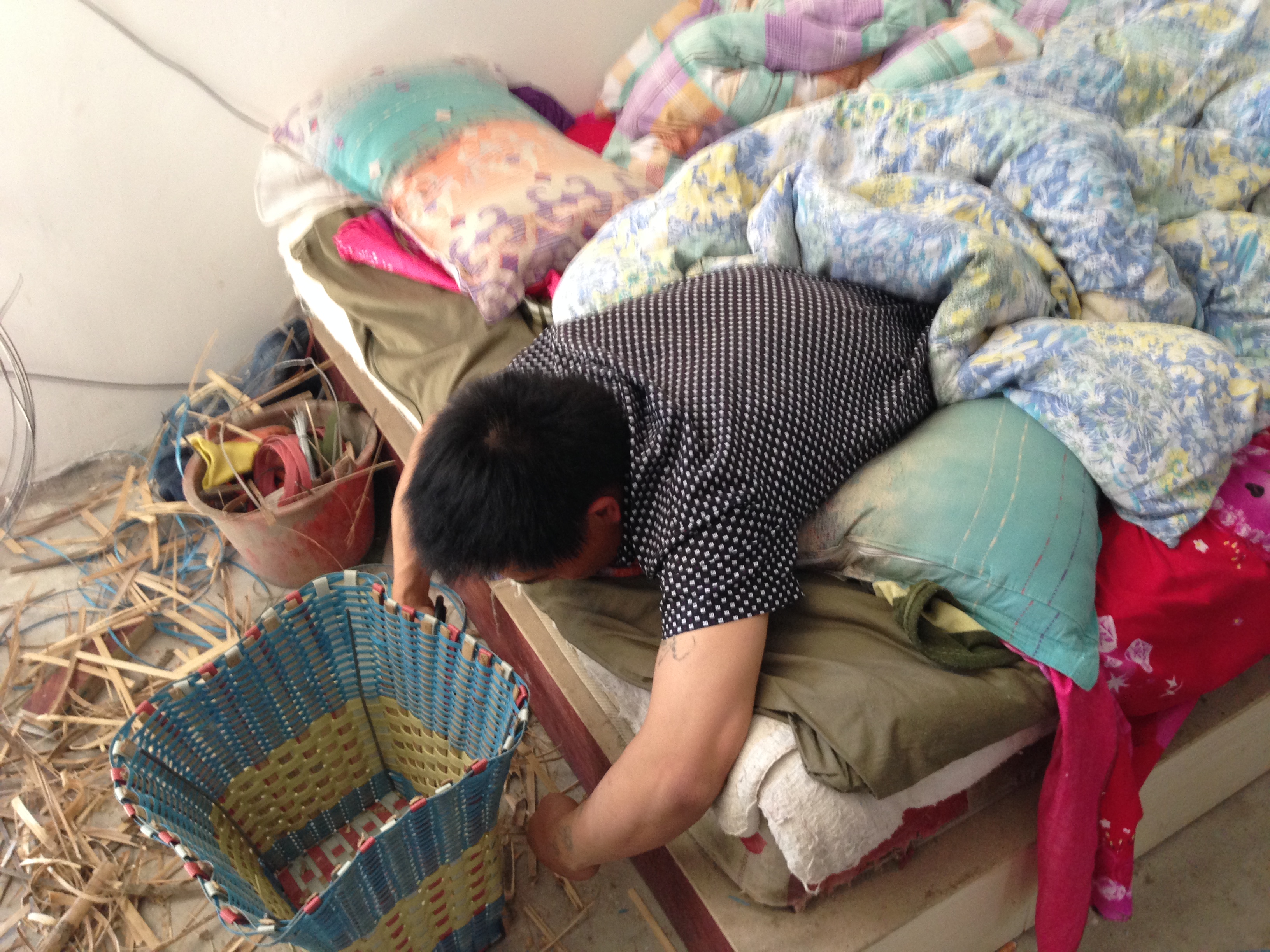 CCSC Study Tours
Field Trip to Korea
Date : 7 July to 12 July 2014
An overseas field trip to Korea organized by Geography Panel and Liberal Studies Panel was held in this summer. A group of 60 S4-S6 students, escorted by 6 teachers, joined the field trip, visiting scenic spots, various enterprises and education institutes in Jeju and Seoul. The programmes were very tight with visits in daytime and group discussion at night.