AFS Exchange Programme
AFS Intercultural Exchanges is an international and non-profit organization that provides intercultural learning opportunities to help students develop the knowledge, skills and understanding needed to create a more just and peaceful world. Our students are provided with different exchange opportunities by participating in the organization's one-year or summer programme, regarding the learning of languages and pursuing further study. The school also promotes the exchange of knowledge between our students and students from other countries by hosting AFS exchange students. The exchange student programme helps to facilitate the connection of lives, sharing of experiences and forging of global lifelong friendship.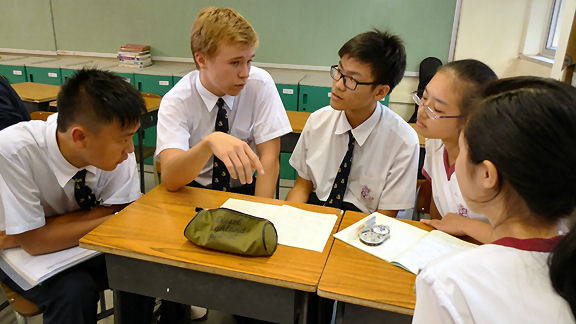 Incoming Exchange Students
Sara Maria – AFS Exchange Student from Italy (2019-2020)
Hello, my name is Sara Maria. I was born in Sicily, Italy. There are 5 people in my family. They are my parents, my elder sister, elder brother and me. My father is a businessman and he runs a farm holiday cottage that serves tourists from all over the world. Influenced by my father, I am also fond of meeting people and interacting with them.
My hobbies are cross fit training and playing volleyball. Every single afternoon on weekdays, I go to a gym room to practise cross-fit. I love this sport because it gets me overcome all difficulties to achieve my goals that I consider unattainable. I understand the only rule to succeed is to keep trying and not giving up!
Knowing that I love sports, many teachers and schoolmates approached me and asked me to join different sports teams, including indoor rowing, basketball and volleyball teams. I did not play so well at the start but the other team members showed me a lot of support and gave me opportunities to develop. After a long practice, I have finally attained more satisfactory performance in these teams.
I would try my best to solve any difficulties I face in this exchange year. I believe that my exchange experience is the one that I will definitely treasure forever.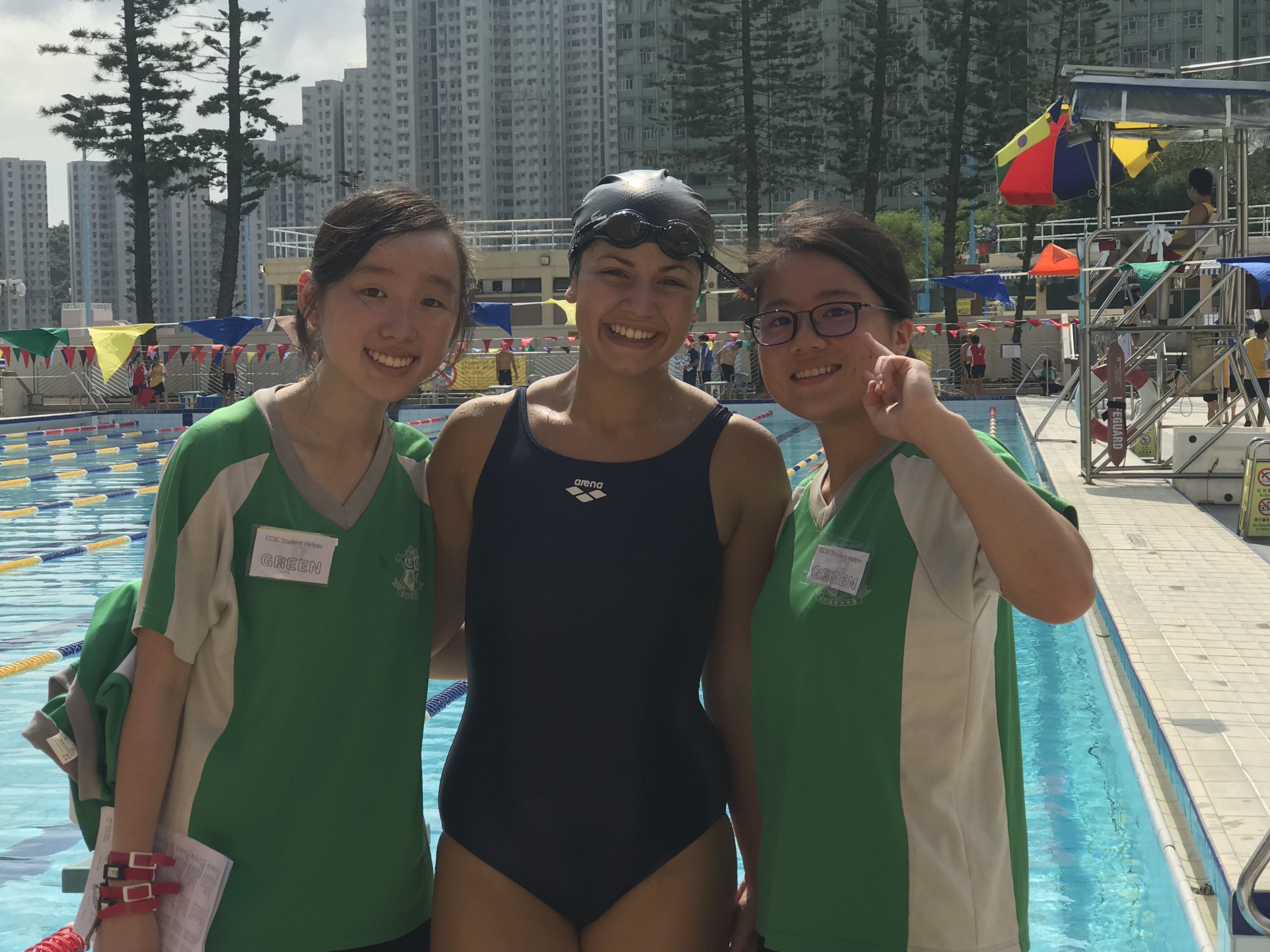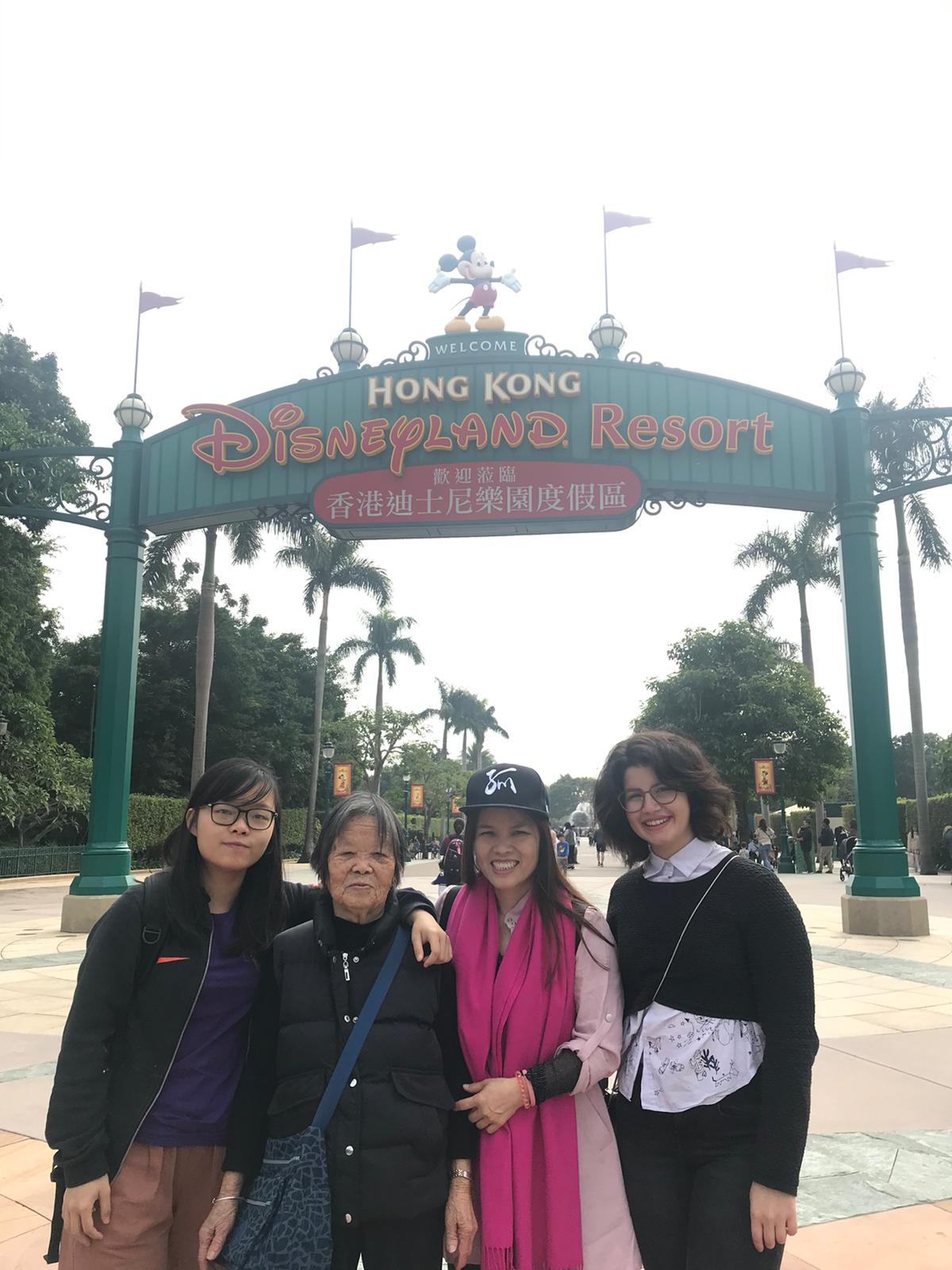 ______________________________________________________________________________________________
Jannes Burch - AFS Exchange Student from Switzerland (2018-2019)
Hello everyone,
I'm Jannes Burch, the Swiss exchange student in CCSC in the year 2018-2019.
I come from the middle of Switzerland, which is a very quiet town near the Alps, forming a big contrast to the busy city life in Hong Kong. My hobbies are playing football, hiking, scouting and sports in general. I come from a rather big family with six heads − my parents, my three little siblings and me.
I decided to take part in this exchange programme because I have a passion for discovering new places, experiences and for learning. I chose Hong Kong as my destination because it's a melting point of many cultures and traditions. It is very interesting to observe the differences in behaviour between local Chinese and Europeans. Furthermore, I am quite interested in this place's history. I expect to fill my year here with as many adventures and experiences as possible.
My first impression of CCSC is very positive. From the first day I came to this school I was very impressed. The conception of school here seems very different to what I know from my home school. Students here are a family who work together, assisting each other to succeed. I am also impressed by the extremely high working incentive and diligence of the teachers and other staff, even out of their working hours. Some students are so bright that I cannot help but feel good when I am with them. My classmates and teachers have been integrating me with them as much as possible. I feel so lucky to be an exchange student in CCSC. I truly appreciate all the people who support me. I will do my best and enjoy the rest of my stay in such a great school.
Jannes Burch
October 17, 2018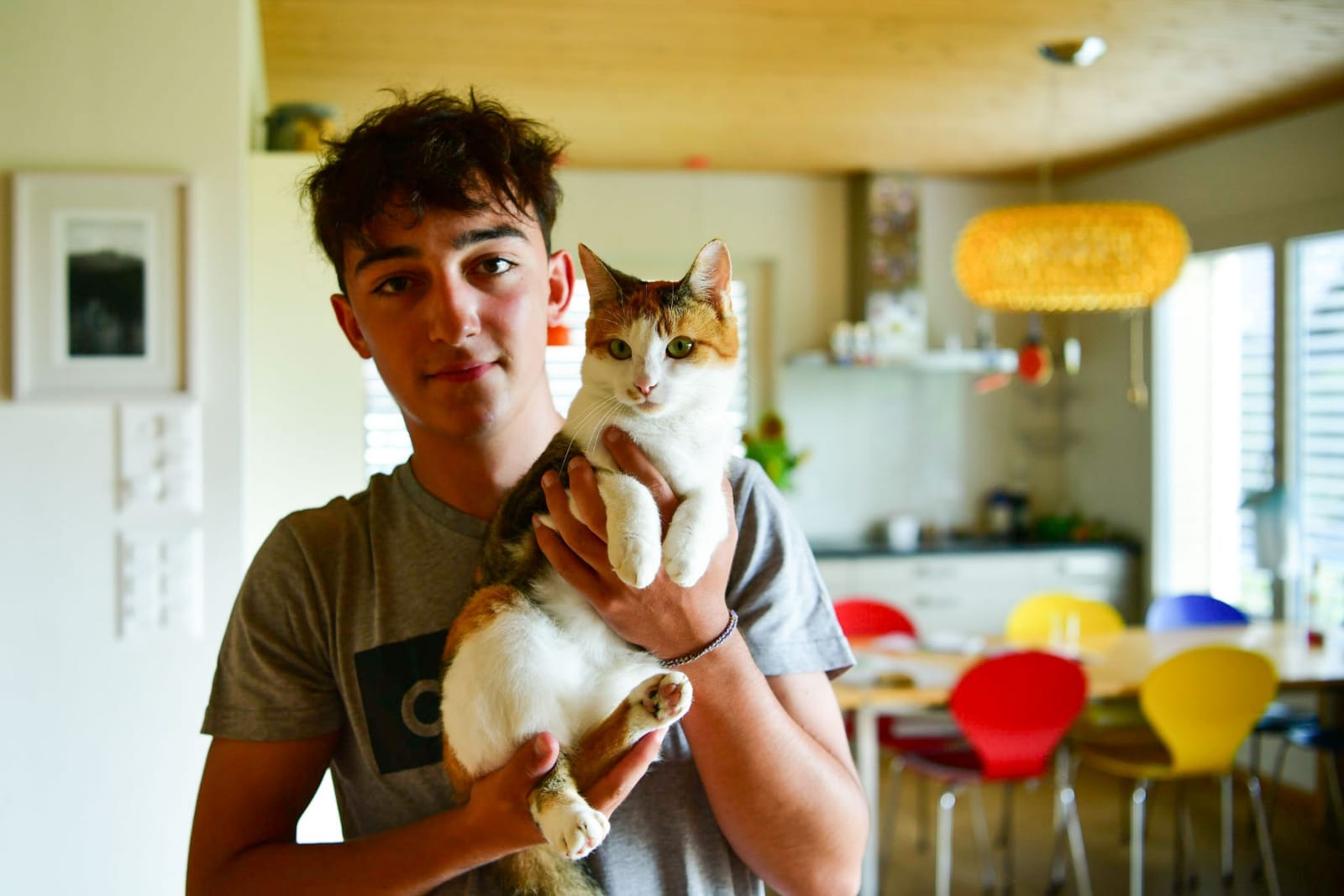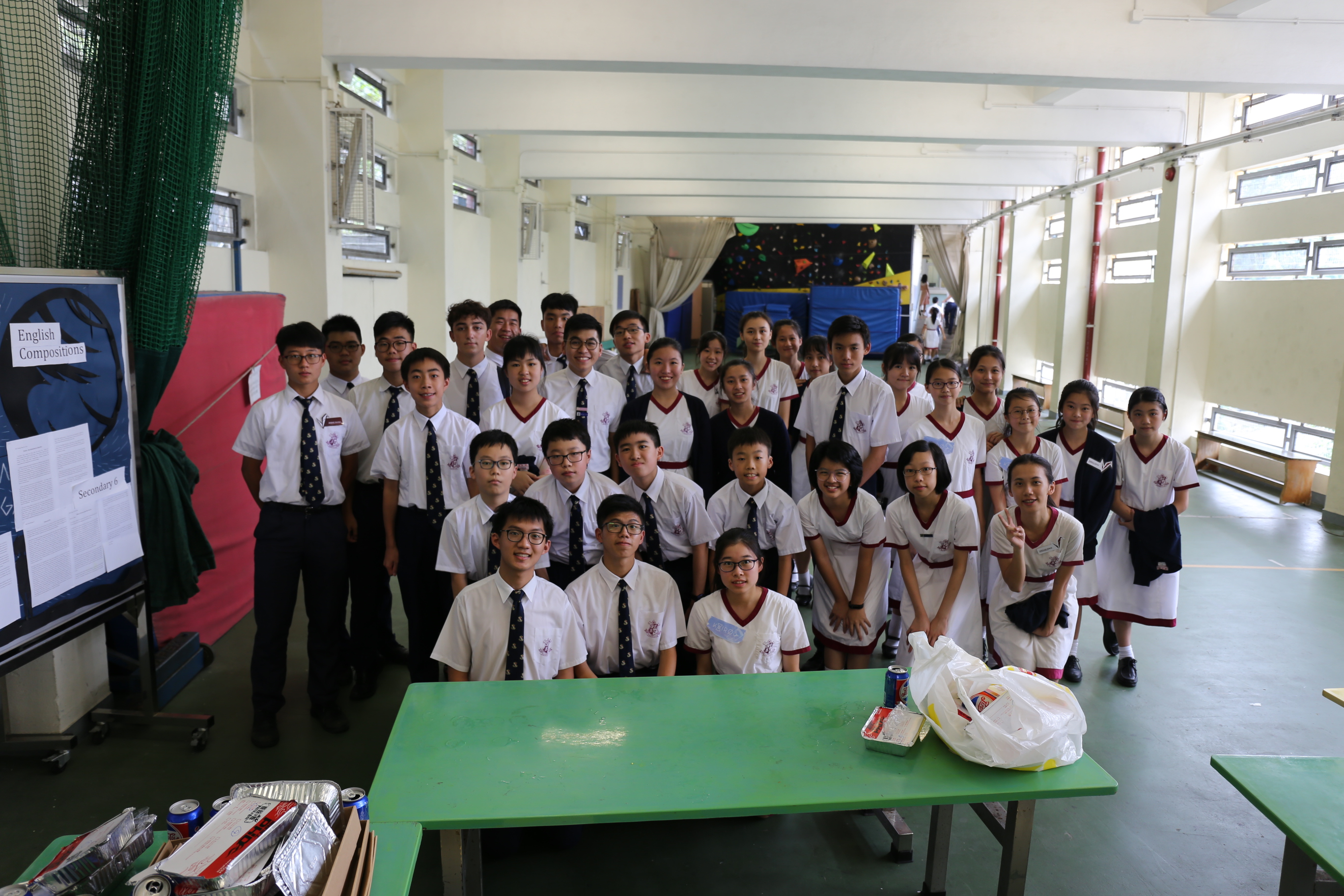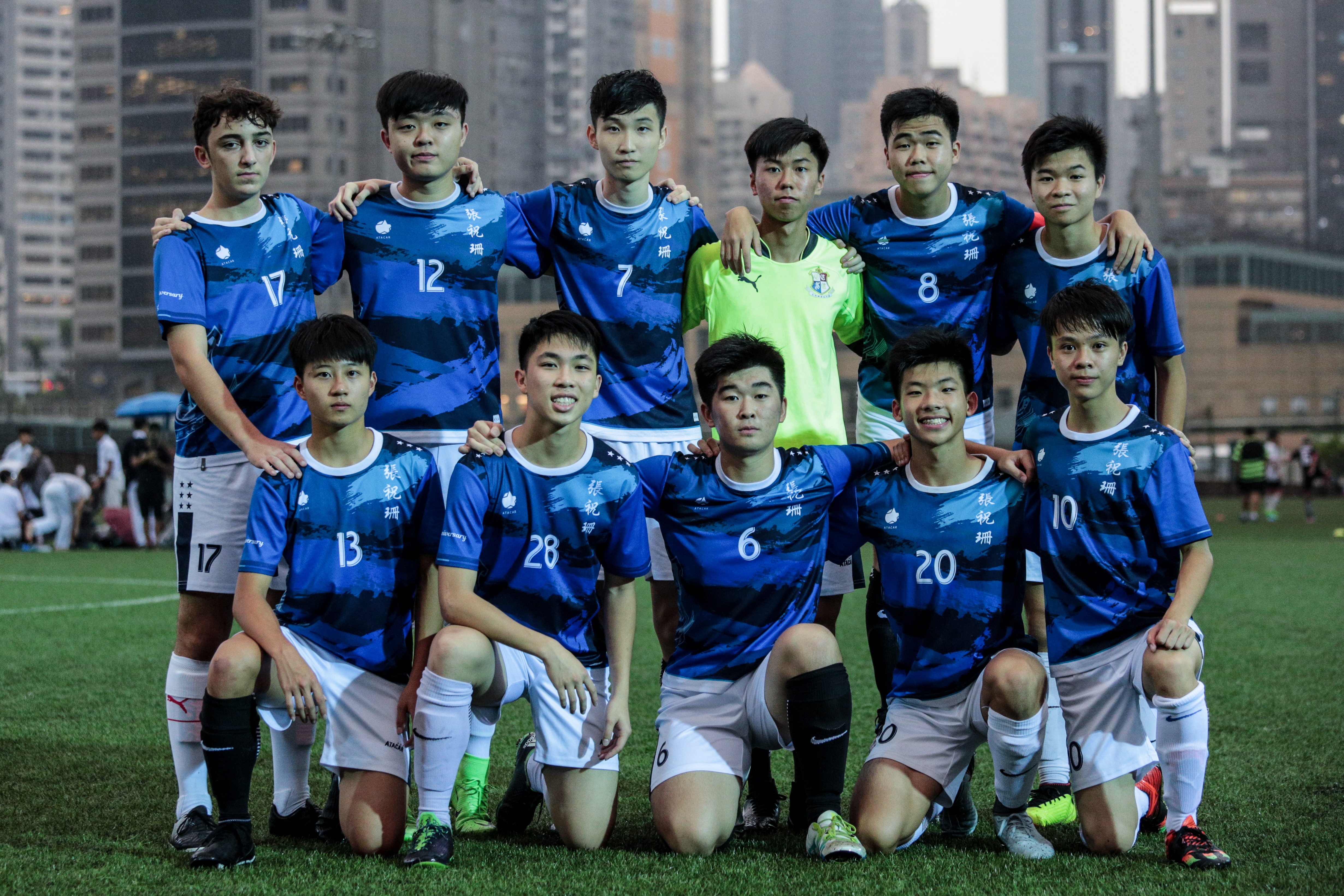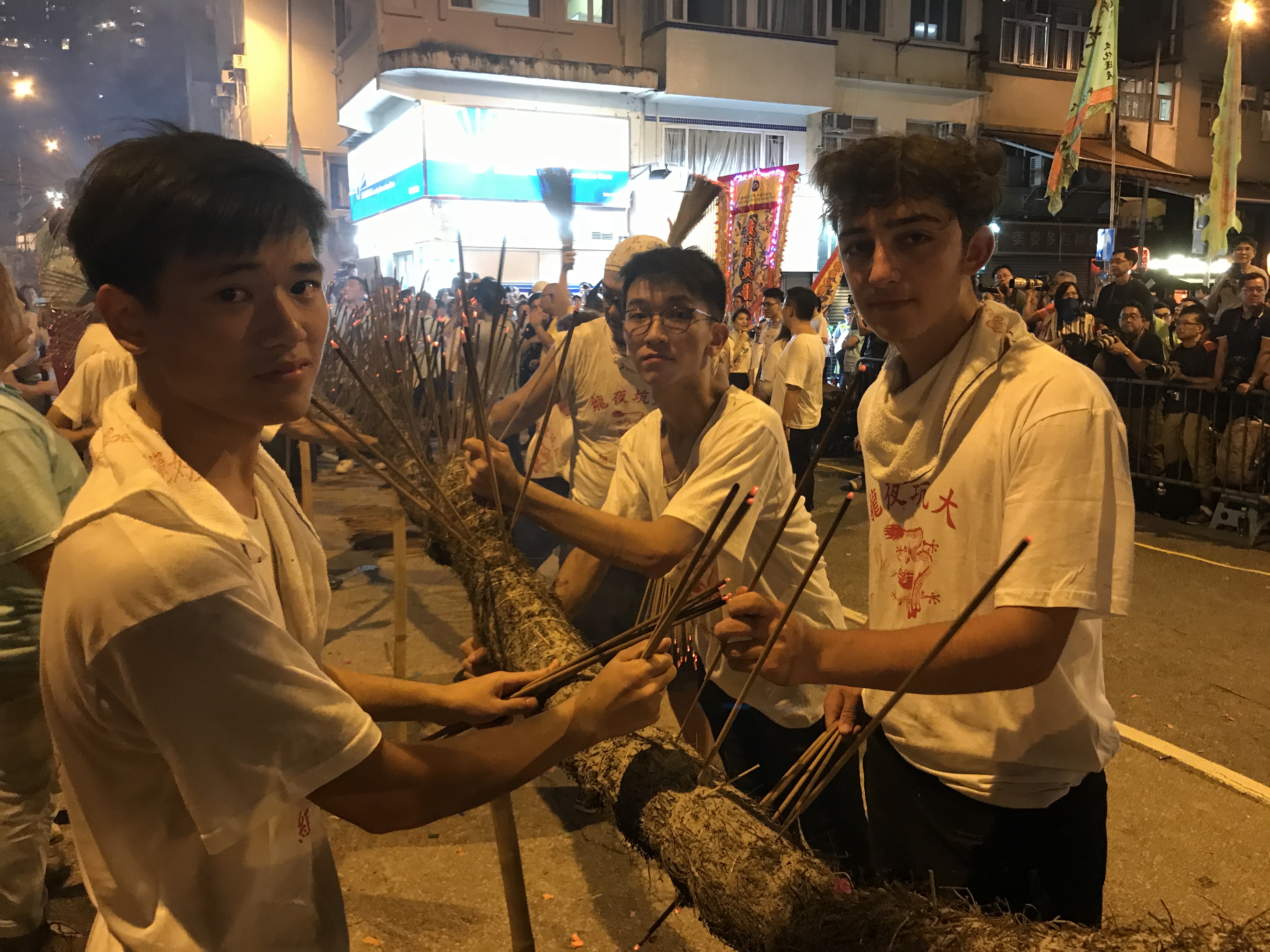 ______________________________________________________________________________________________
Nicolo Galli – AFS Exchange Student from Italy (2017-2018)
Hello everyone! My name is Nicolò Galli and I am now 16 years old. I come from the city of Trecastelli in Italy.
What do you know about me? I am a cheerful guy, who likes to make friends with different people. I am a boy who is enthusiastic about the things I do, in school, in sports, in housework and my passions.
My greatest passion is playing basketball, which is the sport that I have been practising since I was 5. I have learnt a lot from this sport. I realize that being a good team member is learning how to understand my personal strengths and where I might need to draw assistance from others. This attitude is what I bring to my life as a student in Cheung Chuk Shan College.
It is lucky that I have been assigned to class 4D, where my students and my teachers take very good care of me. My classmates and I took part in an exchange programme to Shanghai, where they taught me a lot about Chinese culture and beliefs. My favorite time of the school day is lunchtime, in which I would go out for lunch with my best friends. I treasure the time when I eat the HK-style Yunnan spicy noodles, as they are not available in my hometown!
I am a member of the school A-grade basketball team and I suit up myself twice a week for practice. In May, our team participated in a meaningful basketball exchange programme in Macau, with cultural exchange, excursions and friendly matches with the basketball teams of two local schools. We interacted closely with the players of the Macau teams and I really got new insights about basketball from them. I believe that the close ties developed between us would last forever.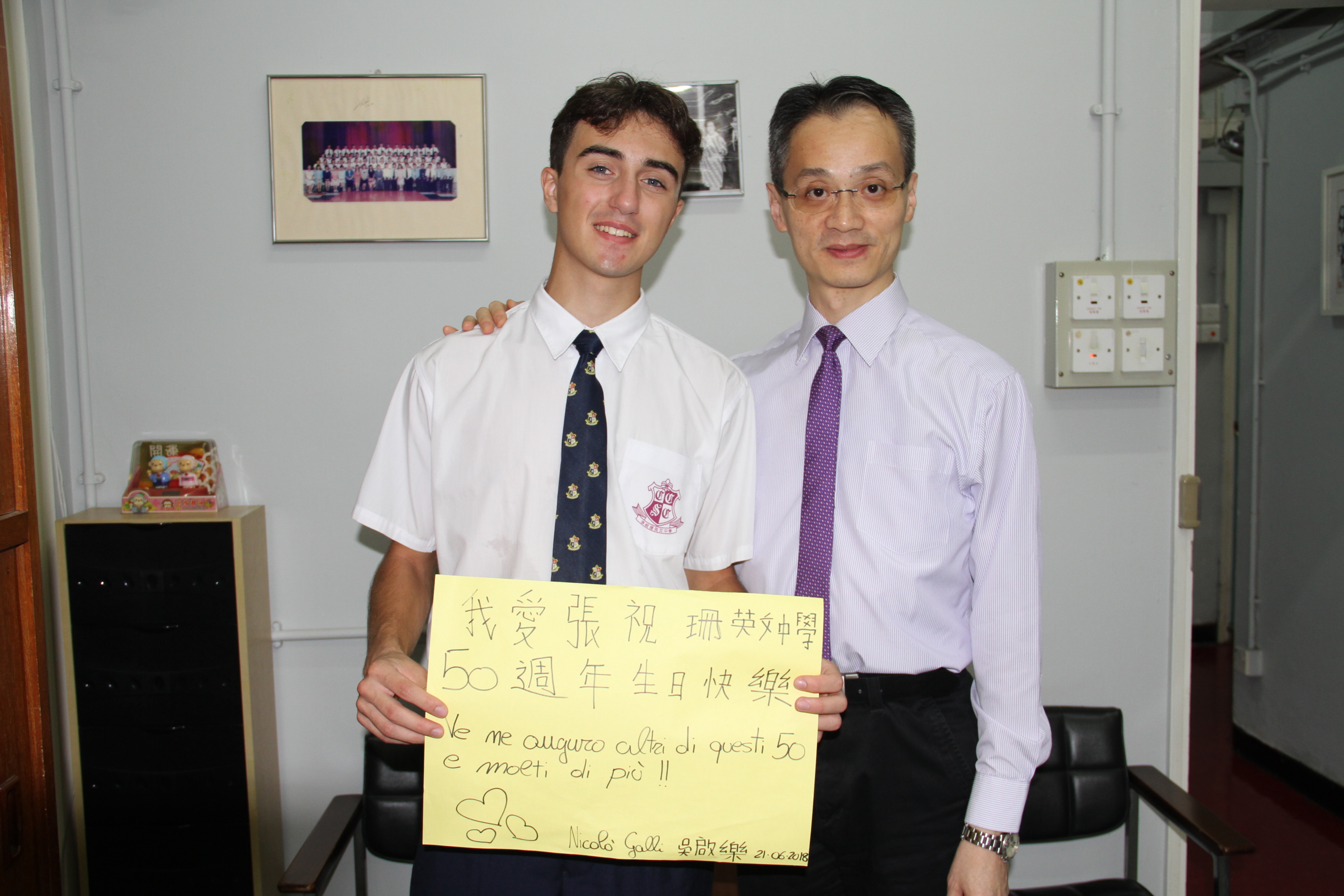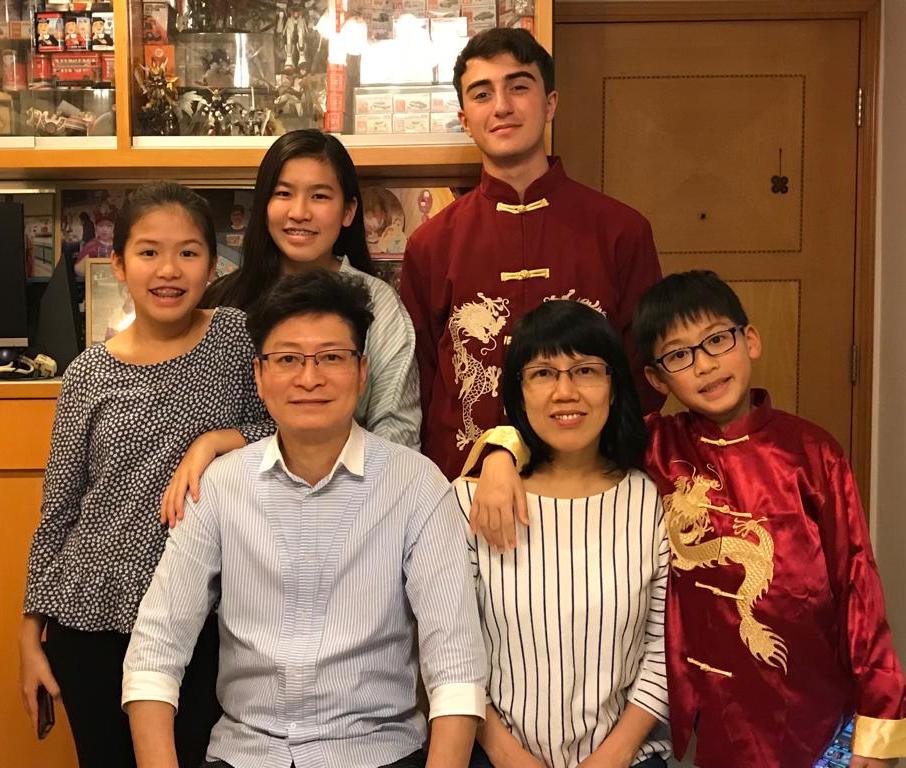 AFS One-Year Exchange
Yvette Ng- AFS One-Year Exchange in Plano, the United States (2018-2019)
I cannot believe the alarm of leaving is ringing. It feels like it was only yesterday that I reached this green plain with short buildings called Plano, Texas. It feels like I have part of me on this land today. I could not imagine the power of being an exchange student until I am going back home with tons of memories and lot of stories to share.
I am very delighted to have experienced America's treasured holidays and traditions with my host family! We used to watch the televised Macy's (department store chain) Thanksgiving Day Parade together and prepare the Thanksgiving feast which included turkey, mashed potatoes, sweet corn, squash, Brussels sprouts, pumpkin pie and green bean casserole! Soon, we had "Secret Santa" for the custom of giving and receiving presents. We left the present under the Christmas tree for the person we had drawn earlier. My host sisters and I also followed the tradition of making a gingerbread house with icing and leaving out a plate of cookies and a glass of milk as a snack for "Santa Claus" on Christmas Eve. More importantly, we all stayed at home to enjoy our Christmas dinner together.
I took part in the varsity swimming team and philharmonic orchestra in school. Varsity swimming team held a lot of team activities such as team bonding days, carbohydrate loading and holiday parties. Off-season training eliminates weight lifting, stretching, study hall, etc, but adding water polo along with swimming and dryland. The philharmonic orchestra performed in different concerts and participated in contests. We won the Sweepstakes Award. Our perseverance and hard work of the demanding sectionals and outside of school rehearsals paid off!
Exchange is not a year in my life, it is a life in a year. It is one of the best time in my life and something I will always cherish.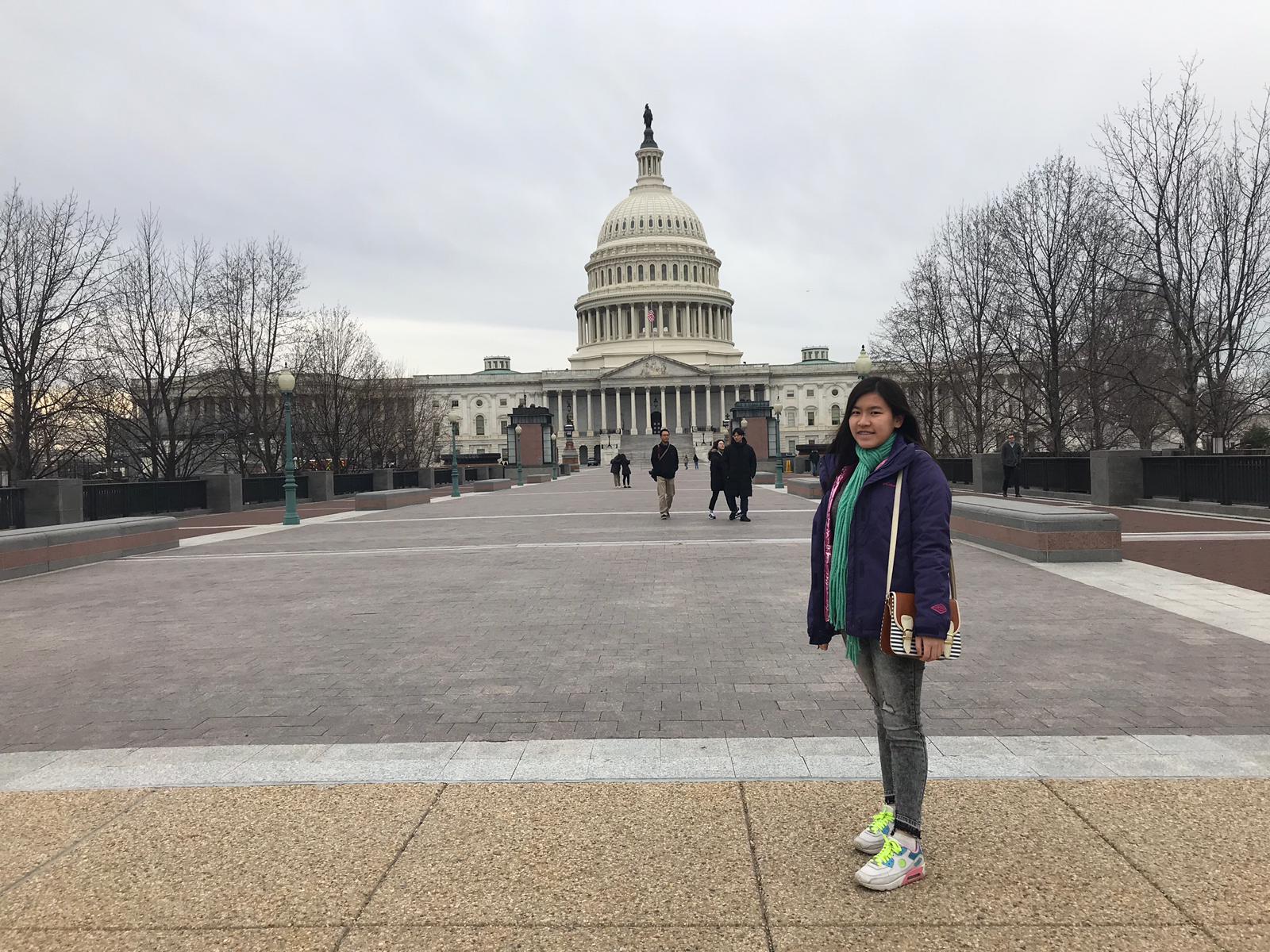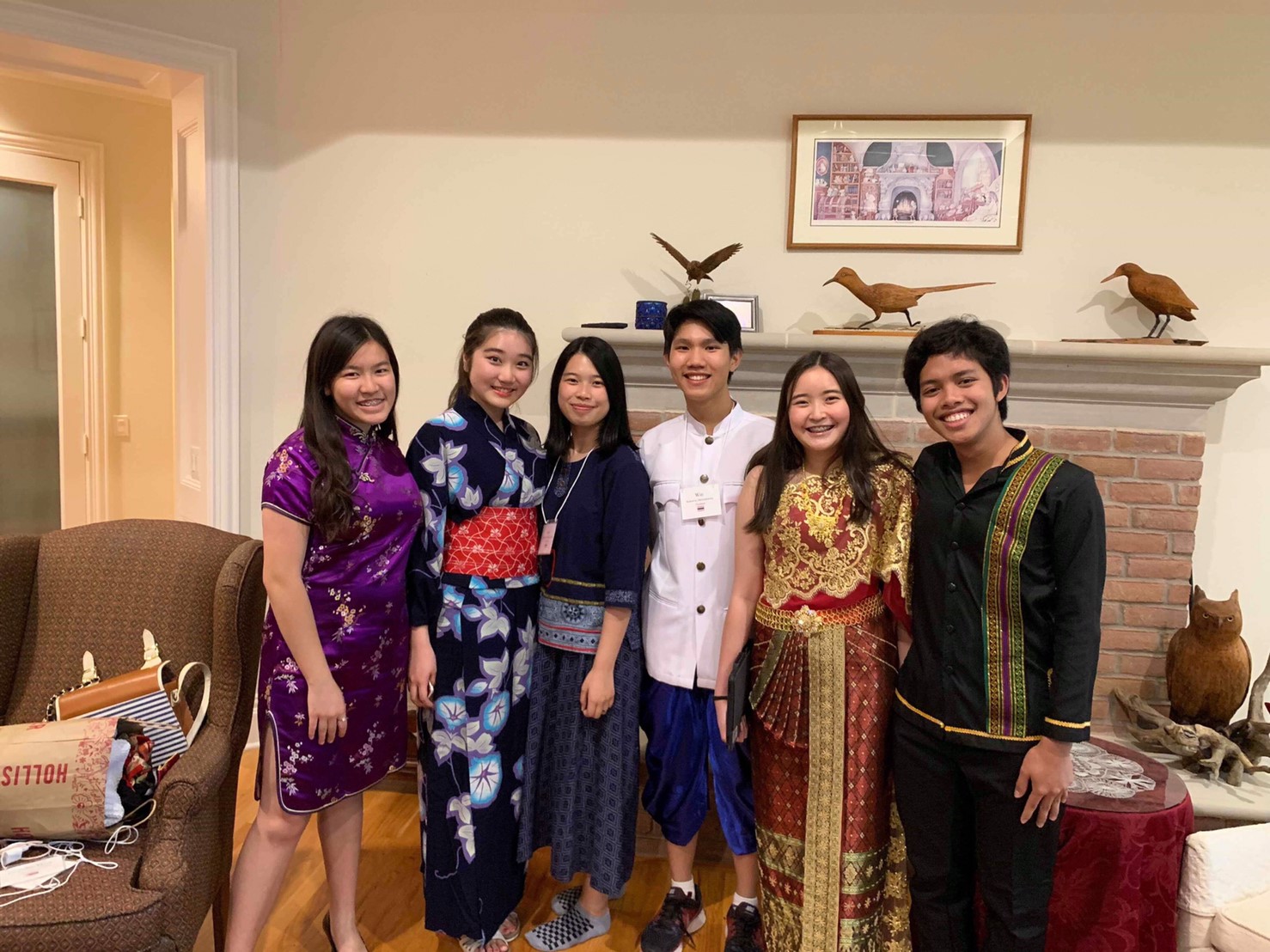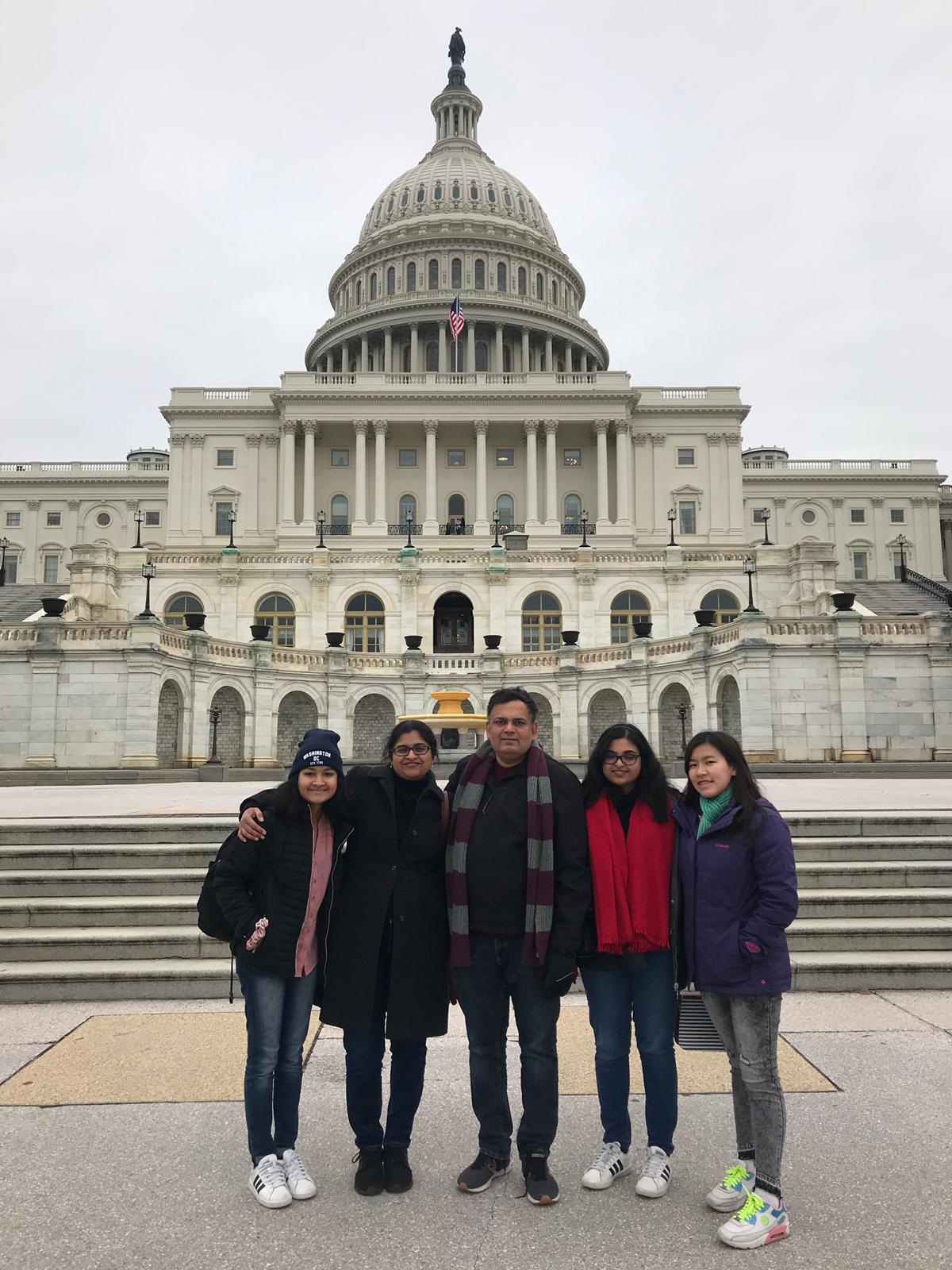 ______________________________________________________________________________________________
Leung Yan Yi - AFS One-Year Exchange Programme in America (2015-2016)
Hello to CCSCers, I am Tracy Leung. I would like to share with all of you the adventure I had in my exchange year in the United States.
To broaden my horizon, I took part in the AFS one-year exchange prgramme in Arizona, the United States. It turned out that the exchange experience was so valuable for my personal growth.
I was admitted to a high school studying Grade 11. An American High School is completely different with that in Hong Kong, in every aspect. English and Mathematics were the only two core classes I had to take. For other classes, I could freely choose elective courses I was interested in, from gardening to robotics. Class atmosphere was more casual, with lots of interaction among students. Moreover, there was no uniform for the students! I could dress whatever I wanted when attending lessons.
As an outgoing person, I could socialize with other classmates very well. My favourite subject was Social Science, which included topics of American history and politics. Active class participation and the critical mind of students were outstanding in this school. My classmates and I always worked in groups to do research and presentation on international political issues. Sometimes I felt shy when it came to public speaking, but with the support of my classmates, I could complete my task very without difficulties.
Being an exchange student was a life changing experience. Miles away from my family taught me to grow up. I became more mature and considerate after my exchange year. I would truly recommend all of you to join the exchange programme. I treasured every moment with my new friends, learning new things and being inspired. Joining this exchange programme was indeed a stimulus to me for enriching my life. This year was undoubtedly one of the best periods in my life.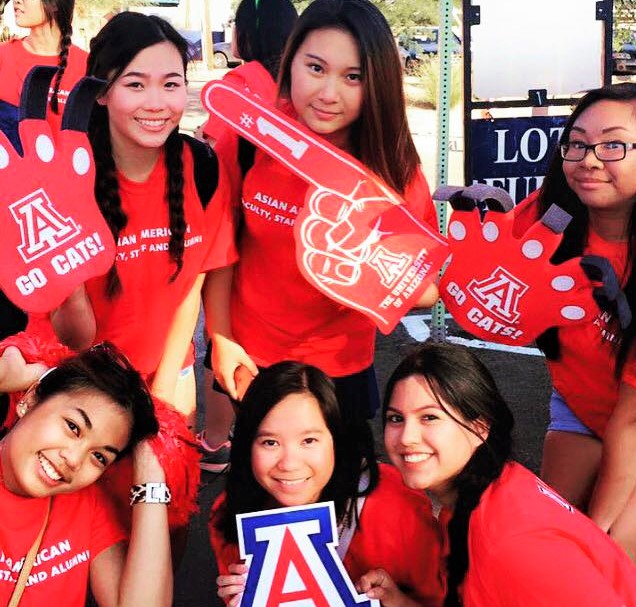 ______________________________________________________________________________________________
Lee Lok Tin- AFS Summer Exchange Programme in Finland (2014-2015)
I spent an unforgettable summer in Espoo, Finland with a lot of amazing experiences.
I took part in a summer exchange programme organized by a local school. The class students were a mixture of several nationalities from all over the world, ranging from Italy, Germany, Denmark and Japan. This provided me with a perfect opportunity to meet friends with different cultures and share Chinese traditions and customs with them. Finnish education was really impressive. There were a lot of interesting discussions during our lessons and I had many chances to speak up in class.
I was lucky to stay with a host family, in which my host parents were very patient in teaching me Finnish and cooking delicious cuisines for me. I would never forget the good time we spent together.